A local Evangelical Christian recently put signs along the highway that said, Want the Truth? Read the Bible.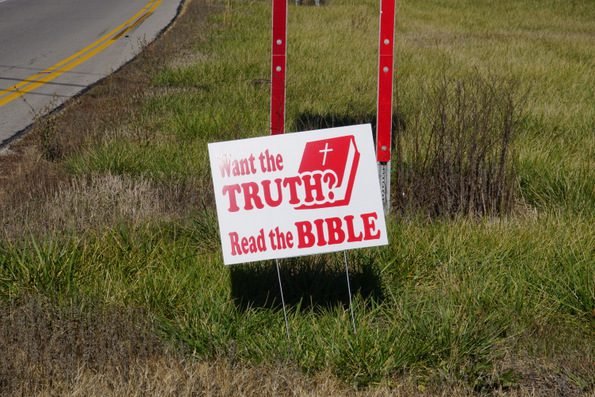 Evidently, he didn't think an atheist photographer might be driving by and take a picture. Funny how other signs come into the picture that perhaps change the intended meaning of the sign. WRONG WAY.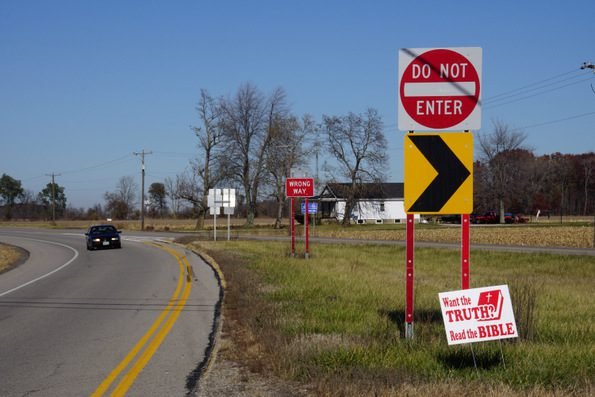 Wrong way, indeed. Too bad I didn't have a felt marker with me. I would have marked out THE BIBLE. Want the truth? READ. By all means, read the Bible. It is the best tool for turning a Christian into an atheist. But don't stop there. Keep reading.