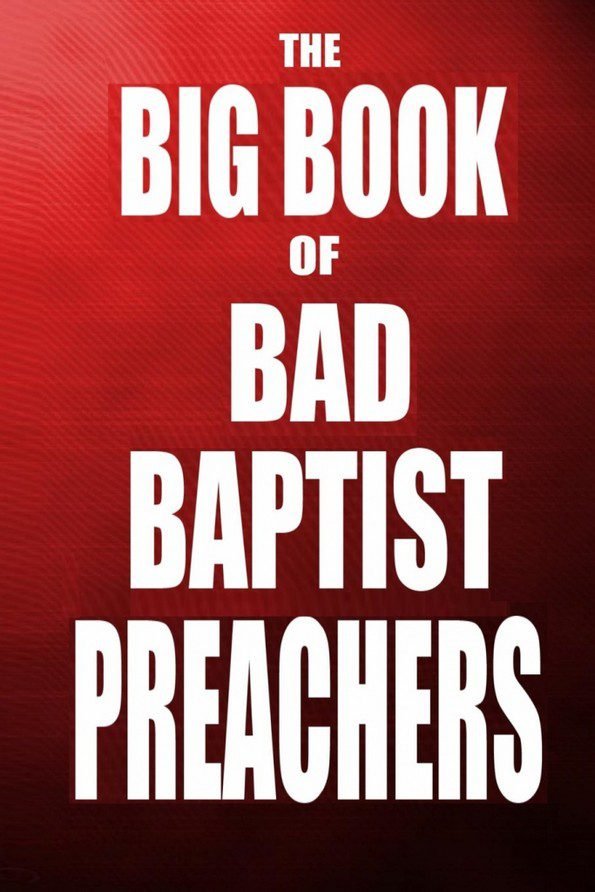 Jeri Massi recently asked me if I would do a write-up for her latest book, The Big Book of Bad Baptist Preachers. I am delighted to do so. While Jeri and I are philosophically as far apart as two people can possibly be, we both share a desire to expose sexual predators and child abusers who just so happen to be Baptist preachers. Thanks to an ecclesiology that turns pastors into rulers, potentates, and kings, many abusive Southern Baptist and Independent Fundamentalist Baptist (IFB) preachers have ready access to potential victims. Accountable only to themselves, these predator pastors molest, rape, and assault with impunity. Church members are conditioned to not question the man of God's behavior, out of fear of God's judgment if they do.
Often, acts of abuse are quietly swept under the rug. The offending pastors, under no ecclesiastical authority but their own, leave, move down the road to a new church, and start over. In many instances, the new church is not aware of past misconduct. This is especially true when the predator pastor starts a new church. Since there is no central database for checking whether a pastor has committed sexual crimes or been fired for alleged misconduct, church members are often unaware of their pastor's checkered past. And sometimes they know, but like sheep to the slaughter, they consider their pastor's past "sins" as "under the blood of Jesus" and forgiven. (please see Blood Washing the Past) Sadly, this allows these pastors to continue to abuse. In some cases, like with the late Bob Gray, pastor of Trinity Baptist Church, Jacksonville, Florida and David Hyles, the son of Jack Hyles, the abuse goes on for decades, all because those who knew what was going on said nothing.
The Big Book of Bad Baptist Preachers is a compendium of 100 pastors who were accused and/or convicted of sexual misconduct. Each pastor's crimes are listed, along the outcome, if any, with regard to their predatory behavior. If you are looking for a summary of the notable sex scandals that have rocked the Southern Baptist Convention and IFB church movement over the past two decades, The Big Book of Bad Baptist Preachers is the book for you.
Jeri plans to update the book next year. One thing is for certain: the abuse will continue until churches and denominations decide to aggressively expose abusive pastors and make sure they can never preach again. And this means Jeri will have more sordid stories to add to The Big Book of Bad Baptist Preachers.
The Big Book of Bad Baptist Preachers is available at Amazon.com
Jeri Massi's blog, Blog on The Way