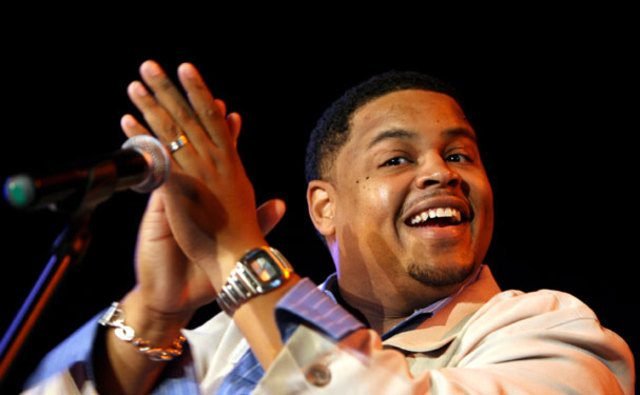 Rick Trotter was once a pastor at Fellowship Memphis — a generic Evangelical church affiliated with the Acts 29 network (started by Mark Driscoll, the disgraced pastor of shuttered Mars Hill in Seattle).  In 2010, Trotter was accused of sexual misconduct. Female church members accused Trotter of secretly filming them in the bathroom. Fellowship Memphis, pastored by John Bryson, fired Trotter. Trotter's behavior was NOT reported to law enforcement. Trotter was later hired by Downtown Church in Memphis. Downtown is pastored by Richard Rieves.
The leadership of Fellowship Memphis and Downtown Church got together to discuss Trotter's voyeuristic behavior prior to Downtown Church hiring him. Evidently, they came to the conclusion that he had sufficiently repented, paving the way for Trotter to join the Downtown Church staff. Last May, Trotter was accused of taking upskirt videos of women while they knelt at the church altar. This time, Trotter was arrested and charged with eight counts of photographing people without consent. According to an August 12, 2016 Christian Post article:
Rick Trotter, the man behind the voice of the Memphis Grizzlies who also served as an employee of Downtown Church in Memphis, Tennessee, was arrested Tuesday for "making upskirt videos of church members," reportedly "while services were going on."
….
Court documents cited by WMC says police found videos on Trotter's church-issued laptop showing him kneeling behind at least four women during worship service and recording under the women's skirt or dress with his cell phone.

The Grizzlies told The Commercial Appeal that the organization fired Trotter last month, but didn't announce that until Tuesday, when news of his arrest was made public.

"Rick Trotter is no longer affiliated with the Grizzlies organization. We have no further comment on the matter," the team said in a statement.

The Appeal noted that the Grizzlies chose Trotter as their announcer in 2006. He had no previous experience in the field and was managing a Chick-fil-A in Atlanta before moving to Memphis to work with his church.
After Trotter's arrest, Downtown Church released the following statement:
We, the elders of Downtown Church, are deeply saddened to announce that, effective May 27, Rick Trotter was terminated as an employee of Downtown Church. This was the result of deception and moral failures of a sexual nature.

As you can imagine, this revelation has been deeply devastating to all of us. We, as elders, have come around his wife and children offering spiritual, emotional and financial support. We will continue to support and encourage them, and we know the Downtown Church family will follow suit.

We have responded swiftly as information has emerged, with counsel from trusted professionals. As we move forward in this process, we want the congregation to know we are fully committed to operating with integrity and transparency.
On August 11, 2016, Fellowship Memphis and Downtown Church released a joint statement (link no longer active) regarding Rick Trotter's sexual misconduct:
To ensure our congregations are fully informed, Fellowship Memphis (Fellowship) and Downtown Church (Downtown) have come together to provide a joint narrative with the facts as we understand them regarding Rick Trotter and his employment with our institutions.

Let us first say we are here for the victims. Trotter's actions are contrary to our values, and we are deeply sorry for the suffering of the victims.

Trotter was employed as a Worship Director by Fellowship from August 2005 to February of 2010.  In February 2010, it was reported that Trotter was engaged in inappropriate conduct of a sexual nature at the corporate headquarters of Fellowship. Specifically, a single incident of Trotter recording people in a bathroom was reported. This was immediately reported to Fellowship's lead pastor at the time. When confronted, Trotter did not deny the charges and was thereby terminated.

The individuals victimized, all adults, by this incident were notified of Trotter's misconduct, made aware that he had been terminated, and asked whether they wanted to press charges. The victims were also offered independent professional counseling paid for by the church. It is our understanding that none of the victims at that time chose to press charges.

After Trotter's termination, the church body was informed he was terminated. Upon termination, Fellowship Memphis decided to financially support Trotter's wife and children along with paying for his three month in-treatment intensive counseling for sex addiction. Trotter was also told he was ineligible for rehire. After his three months of counseling, Trotter asked and was allowed to read a letter of apology confessing to sexual addiction along with other improprieties of a sexual nature to the members of the church body.

In August of 2011, Fellowship Memphis was contacted by Downtown Church about the possibility of Trotter joining their staff.  Prior to joining Downtown Church, elders and church leaders from both churches met to discuss the details concerning Trotter's termination from Fellowship Memphis.  The leaders openly discussed Trotter's prior sexual misconduct and the counseling he attended for sexual addiction.

Trotter gave permission for both parties to openly discuss his sexual misconduct. Downtown Church also spoke with several counselors, including two that worked closely with Trotter during his time in counseling, to determine the effectiveness of the treatment as well as his readiness to re-enter the ministry.  Downtown Church also met with Trotter and his wife to assess his readiness to re-enter the ministry as well as overall health.

As a condition of employment, Trotter was given an accountability plan and hired as a part-time subcontractor at Downtown Church in 2011. In 2014, Trotter requested to become a full-time employee and as a condition of full-time employment, was required to make a statement of full-disclosure before the members of Downtown Church. In Trotter's disclosure, he admitted to the sexual misconduct and issues with voyeurism. Trotter began working full-time and remained in this position until his termination.

The current incident regarding Trotter is under criminal investigation. To ensure we do not disrupt any ongoing investigation or jeopardize the rights of anyone involved, especially the victims, we will refrain from discussing the details of the incident which caused his termination from Downtown Church.

We can state that when Downtown Church discovered an incident of sexual misconduct by Trotter, they immediately investigated the matter, terminated his employment, and turned the matter over to the sex crimes unit of the Memphis Police Department.

Downtown Church also contacted all of the victims (all adults) they could identify and encouraged them to seek independent outside counseling at the church's expense. The church also told victims they would fully support them if they chose to press criminal charges, and then a congregational meeting was held to inform the body of Trotter's misconduct and termination.

Obviously we cannot make comments regarding the current criminal investigation, but we will cooperate fully with the authorities to ensure that justice is found.

Thank you for your understanding and we are praying for all involved in this terrible situation.

John Bryson, Lead Pastor of Fellowship Memphis

Richard Rieves, Lead Pastor of Downtown Church
While both churches are circling the wagons and covering their asses with numerous layers of legalese, one of Trotter's victims is accusing John Bryson and Fellowship Memphis of covering up Trotter's crimes. Here's what she had to say, as reported on August 23, 2016 by the Christian Post:
Our worship pastor, Rick Trotter, who is also the PA announcer for the Memphis NBA team, secretly videotaped me, and a host of other women and children in the restroom of the Fellowship Memphis church offices and in his home when he was on staff at the church as the worship pastor," wrote the victim.

After getting caught by the staff, Rick's brother in-law, Bryan Loritts, and lead pastor and elder, John Bryson (ACTS29 Board), claimed to have destroyed the evidence (Rick Trotter's iPhone) after watching the footage. They told all the women that they had consulted an officer and attorney and if we pressed charges it would ruin Rick Trotter's life and the video would be played in court.

They set up meetings with all the women to sit down individually with Rick Trotter and his wife, Heather, so he could apologize. I can't tell you how distressing it all was. He was fired from Fellowship Memphis and the church helped pay for him to go to rehab in his home town of Atlanta.
John Bryson denies that there has been a cover up. In fact, he has hired a private investigator to get to the bottom of things. The aforementioned victim had this to say about Bryson:
John Bryson often preaches about the role of women and mothers that lead to men being persecuted, weakened and turned into women. He has taught classes for men in the church and at Downline Ministries on how to stand up to women, their mothers and their wives. Fellowship Memphis was hostile towards women, their role in the church and in families, the church even passed out dish rags to all the women of the church for Mother's Day! Rick Trotter spent years attending John Bryson's men's training called Fight Club. It's no wonder this issue was swept under the rug.
In the joint statement released by Fellowship Memphis and Downtown Church, pastors Bryson and Rieves stated:
Let us first say we are here for the victims. Trotter's actions are contrary to our values, and we are deeply sorry for the suffering of the victims.
"We are here for the victims?" Bullshit. If Bryson and Rieves had any concern for the victims they would have reported Trotter to law enforcement in 2010 and they would NEVER have allowed him to be in a position to sexually prey on women again. Bryson had a duty to report the allegations against Trotter. Instead, Bryson, either through negligence or direct action, covered up Trotter's crimes. Bryson and Rieves later paved the way for Trotter to CONTINUE his disgusting behavior by allowing him to once again be a part of a church staff.
Having reported on these kind of issues for years, I am confident that Trotter's sexual misconduct in 2010 was not a first time offense. We will learn more once Trotter is brought to trial. As long as churches such as Fellowship Memphis and Downtown Church and pastors such as John Bryson and Rick Rieves turn a blind eye to sexual misconduct — thinking that sexual predators can be rehabilitated through prayer, repentance, and promises — perverts will continue to prey on innocent children, teenagers, and women.