Thanks to my public presence on social media and this blog, I frequently come in contact with people who believe they have a duty to "rescue" me from the clutches of atheism. Just today an Evangelical man asked me if I had ever read Lee Strobel? I have been asked this question more times than I can count. What follows is the brief discussion that ensued.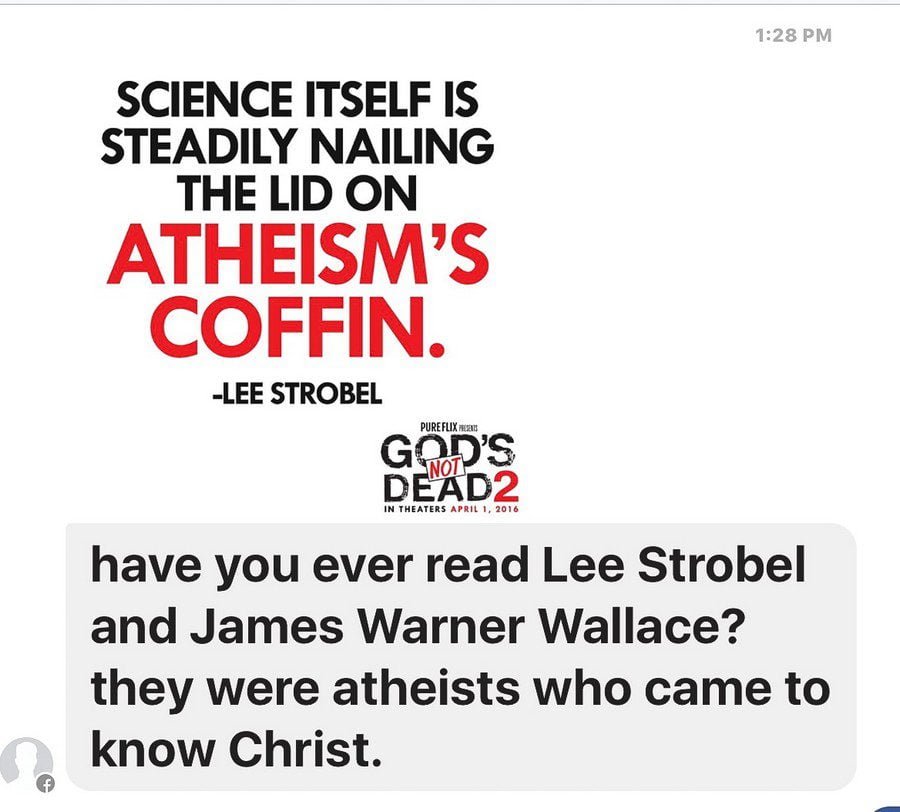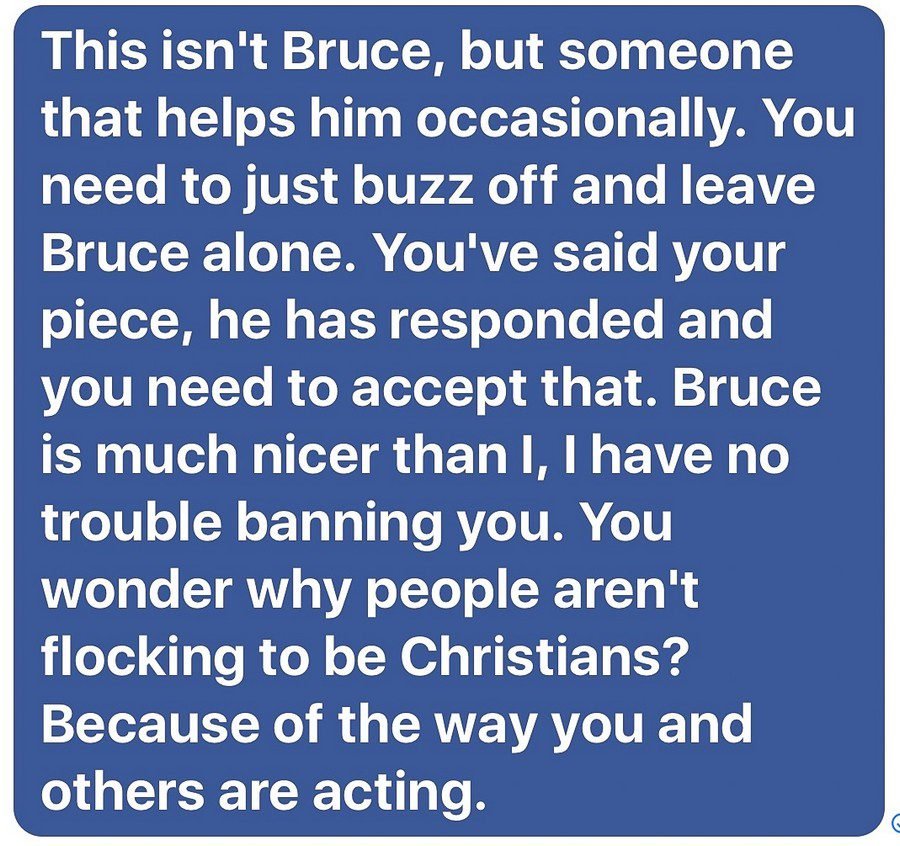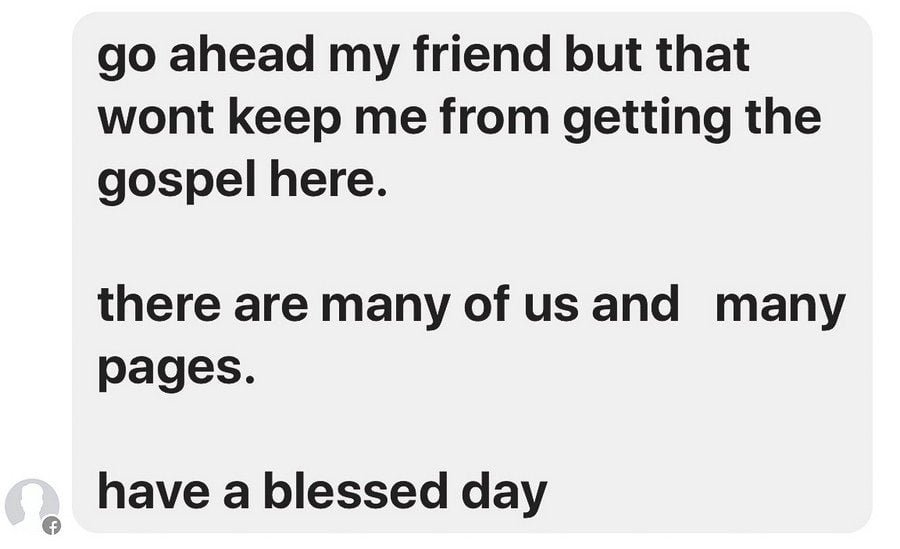 One of my Facebook page moderators stepped in and told this man to buzz off. I think this man is part of a cadre of Evangelicals who have set up multiple Facebook profiles so they can spread Christian propaganda. Ban one of them and a different commenter shows up and starts commenting. In this man's case, he left a derogatory comment about gays in the military (using the word homo). I have zero respect or tolerance for such people.
Yes, zealots such as this man are e-v-e-r-y-w-h-e-r-e. On a warm summer day, so are gnats. Swat!