As Polly and I travel the roads of Northwest Ohio and Southeast Indiana, we are always on the lookout for God's True Church®. Here are a few of the churches we stumbled upon in recent weeks.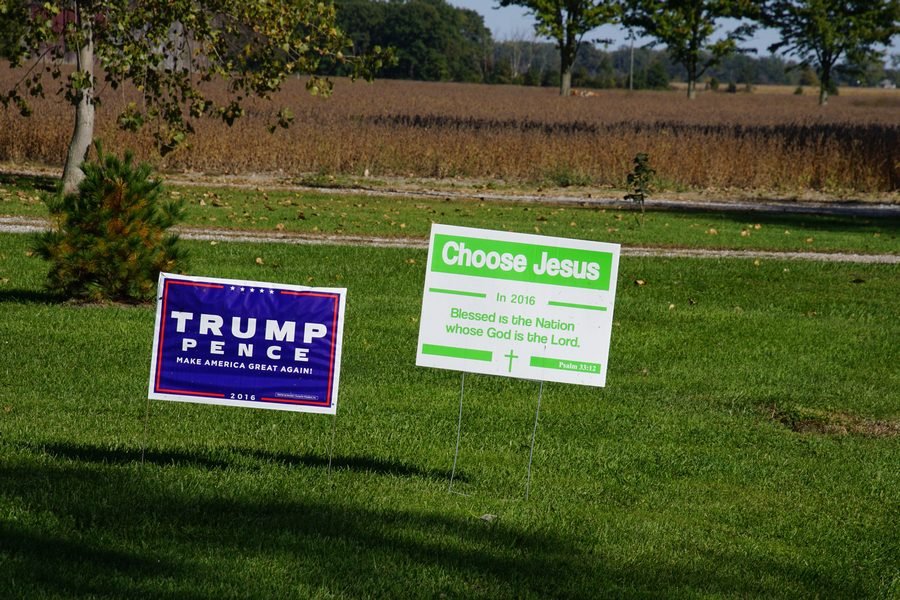 This photograph pretty well explains the political and religious landscape in rural Northwest Ohio. True liberals and progressives are few and far between. Many local Democrats attend Evangelical churches and are pro-life. Seven out of ten Defiance County registered voters are Republicans. Every local, county, and state officeholder is Republican. Those of us who are liberal Democrats have no voice in local politics. We are vampires who only come out at night. We skulk about, hopelessly wandering through the streets wailing woe is me, woe is me. When reelection time comes, local Republican officeholders know that they will easily win, often because the Democrats can't find anyone to run against them. Rural Northwest Ohio is a right-wing political and religious monoculture. This is s-l-o-w-l-y changing thanks to millennial voters (if they vote) who tend to be more liberal and progressive than their parents and grandparents. It will be interesting to see what the voter party splits are come election day. Will local Evangelicals say to Donald Trump, ENOUGH! and vote for Clinton, Johnson, or Stein? Or will hatred for Clinton trump bigotry and misogyny?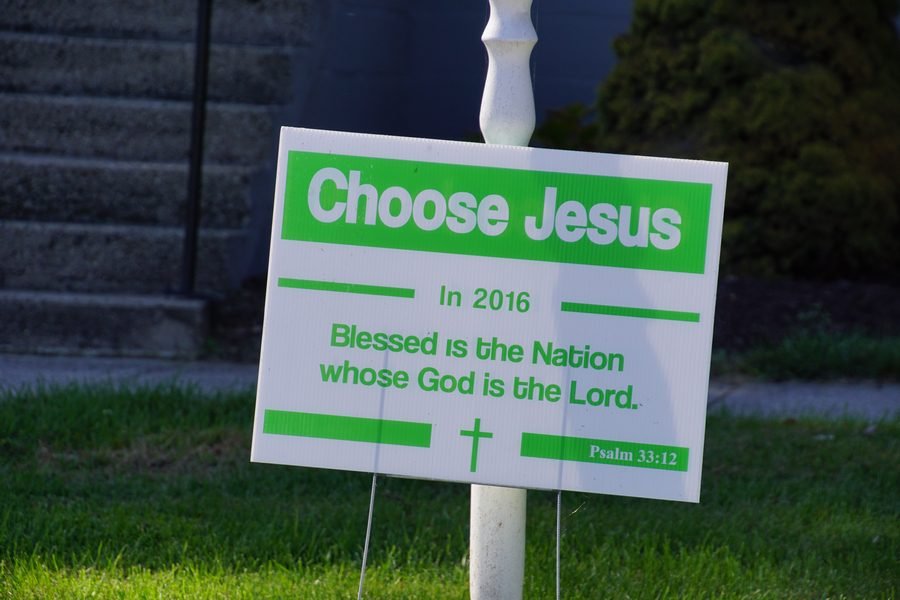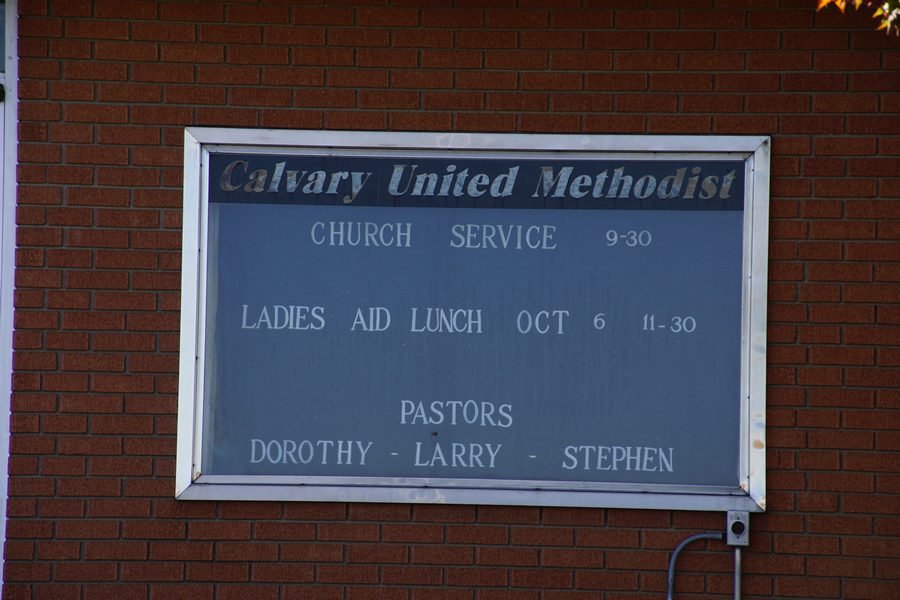 Calvary United Methodist Church, Williams Center, Ohio, pastors Dorothy, Larry Zuvers, and Stephen Brooks. Calvary does not have a website, but it does have a Facebook page. The "choose Jesus" sign is code for vote Republican. GOP=God's Only Party. Donald Trump thinks GOP means grab our pu**ies.