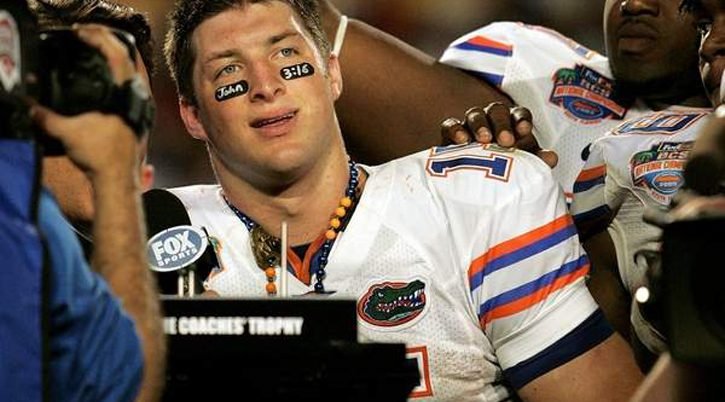 Tim Tebow was a guest on Harry Connick Jr.'s talk show this week, and recounted a really crazy experience involving the Bible verse John 3:16.
Fans of Tebow may remember when he wrote "John 3:16" on his face (in his eyeblack) during the national championship game when he played college football at Florida.
….
Three years later to the day, Tebow was playing quarterback for the Denver Broncos in a playoff game.
After the game—which they won in miraculous, last-second fashion—he was informed that he had thrown for exactly 316 yards, his yards per rush were 3.16, his yards per completion were 31.6, the TV ratings for the game were 31.6 and the Broncos' time of possession was 31.6.
After that game, John 3:16 became Twitter's No. 1 trending topic. Tebow said he doesn't think it's a coincidence. He says he thinks it's evidence of a "big God."
Relevant Magazine, Tim Tebow Told an Incredible Story About a Crazy 'Coincidence' Involving John 3:16, December 8, 2016