As Polly and I travel the roads of Northwest Ohio, Southern Michigan, and Southeast Indiana, we are always on the lookout for God's True Church®. Here are a few of the churches we stumbled upon during our travels.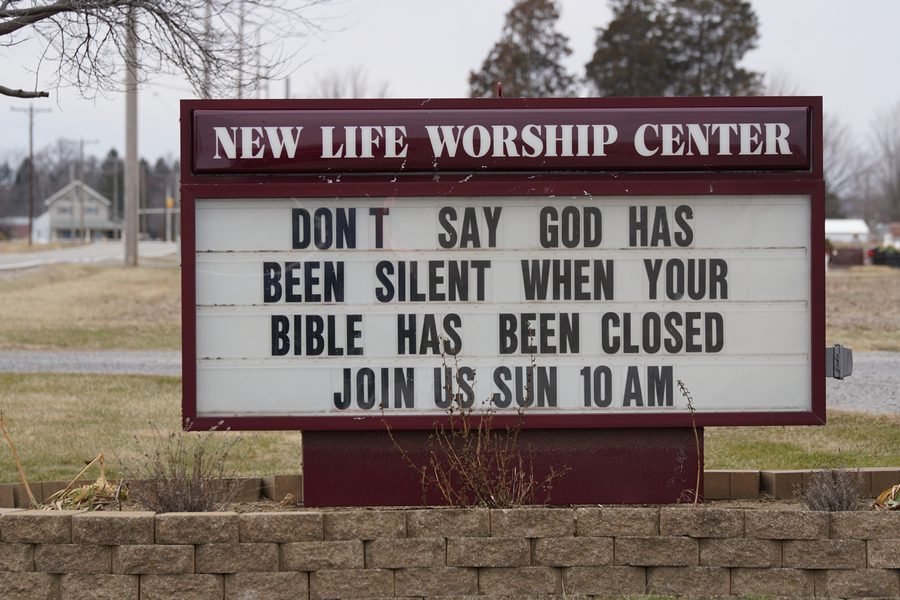 New Life Worship Center, Bryan, Ohio. According to the church's Facebook page, "New Life Worship Center is a place where ordinary people meet to worship an extraordinary God!"  Under the general information section of their page, it states, "New Life Worship Center is a family oriented church in Bryan, Ohio.Our praise band is awesome! Our teaching is solidly grounded in scripture. Our people are friendly. Our vision is local, regional, and global."
Man, that is a lot of vision.
North Scipio United Methodist Church, Scipio, Indiana. (Church website) According to the church's Facebook page, North Scipio has "Open hearts, Open Minds, Open doors."  Beware of drafts, I say.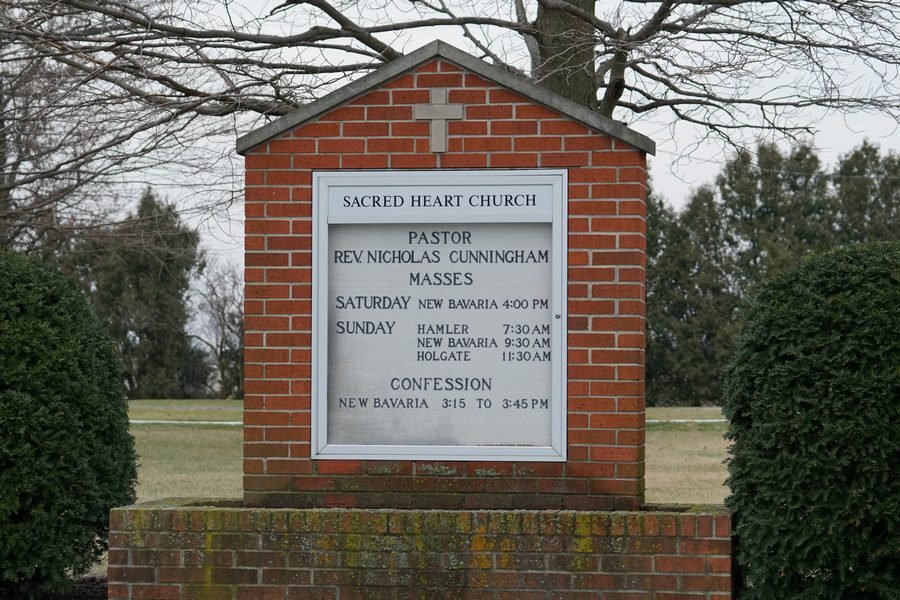 Sacred Heart Catholic Church, New Bavaria, Ohio, Nicholas Cunningham, pastor. (Church Facebook page)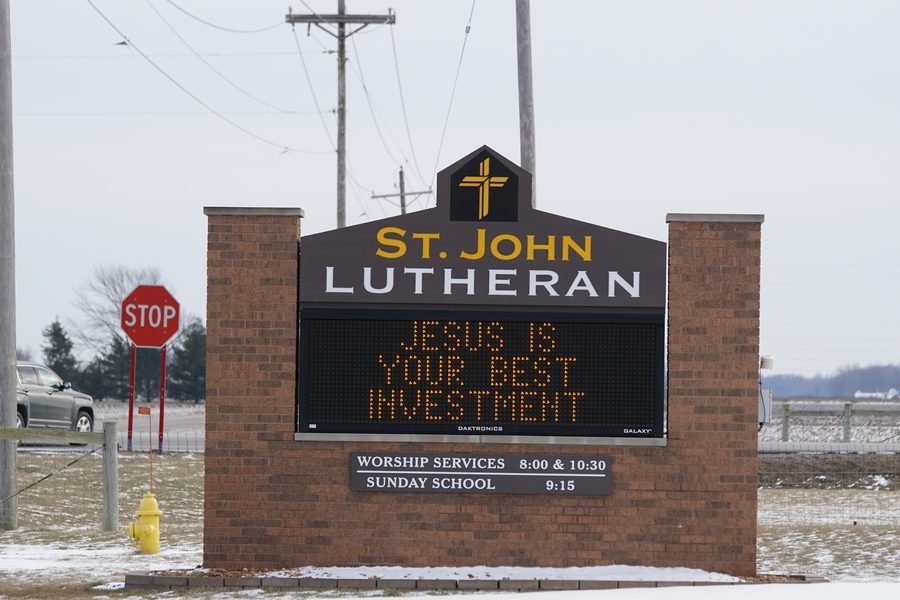 St. John Evangelical Lutheran Church, Stryker, Ohio, Jeffrey Corder, pastor. St John is affiliated with the Missouri Synod, the Fundamentalist wing of the Lutheran church.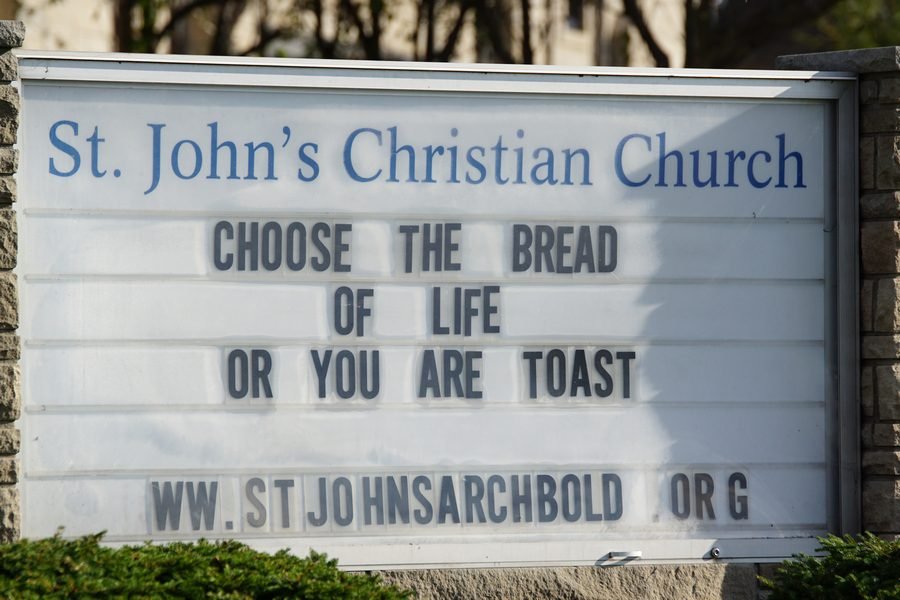 St John's Christian Church, Archbold, Ohio, Erich Christman, pastor. The church wants passersby to know what, exactly? That there's a bread brand called Bread of Life™? And what's with the toast line? Would someone not initiated in Christian-speak have any idea what this sign message means? Of course, for those of us who do speak the language, what Pastor Christman and church want passersby to know is that unless they know Jesus they will be burnt toast in hell after they die. I say, get out a butter knife, scrape the toast, and eat it!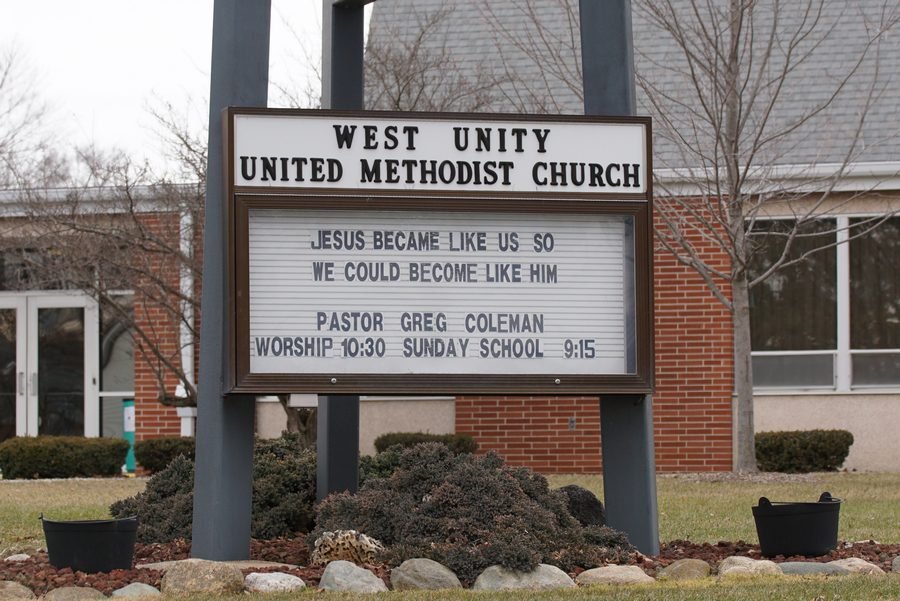 Wesley United Methodist Church, Bryan, Ohio, Peter Paige, pastor. According to the church's website, Wesley United Methodist is a:
….spirit-filled community of hope, numbering about 300 in worship services on a typical Sunday morning. A congregation this size is large enough to offer a good variety of ministries, but intimate. We offer children's, youth and adult programs during the week, as well as Sunday. Our 3 Sunday worship services address different worship styles and music interests. We are located in a rural county seat in northwest Ohio, representing a cross-section of the community and surrounding area. Among our worshipers are diverse people with different vocations, levels of income, family arrangements and origins.We enjoy ample, accessible facilities and grounds for all types of activities, in a convenient location.