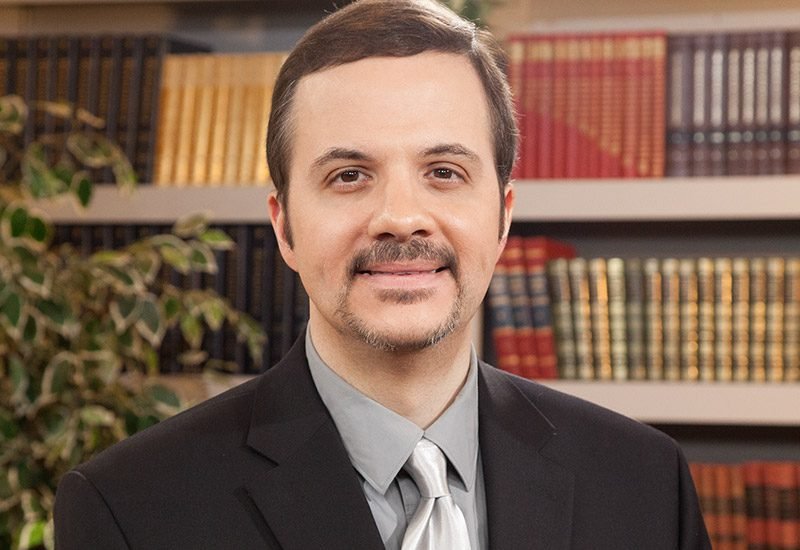 The Christian God seems mighty small these days, especially in light of the murder of twenty-six Evangelicals at a Baptist church service in Sutherland Springs, Texas. In times past, preachers told congregants to just trust God and all would be well; that God has the whole world in his hands; that God will protect them from acts of violence and evil (and hurricanes). Christian blood now runs in the streets and God does what? Nothing. Sermons are preached, prayers are uttered, yet God remains silent, afflicted with a paralysis that keeps him from acting.
Tired of God's inaction and indifference, Evangelicals such as Michael Snyder are suggesting that Christians take matters into their own hands by carrying firearms and establishing armed security at Christian houses of worship. Snyder, a regular writer for Charisma News, wrote:
The mass shooting at the First Baptist Church in Sutherland Springs, Texas, on Sunday morning is already being called the deadliest church shooting in modern U.S. history, and we need to be in prayer for the victims and for their families. At about 11:30 a.m., a heavily armed man entered the sanctuary and began shooting. At this point, it is being reported that "at least 27 people have been killed" and at least another 30 have been injured. Tragically, reports indicate that several small children are among those who were murdered.

As I write this, we are still waiting to hear from authorities about a motive. We do know that the gunman is dead, but we haven't been given any information about his identity.

But whatever the motive was, this just goes to show that something like this could literally happen anywhere. Only about 400 people live in Sutherland Springs, and I am sure nobody ever expected something like this to happen on a Sunday morning…

….

Of course, Democrats were already calling for gun control within minutes of this being reported by the national news.

But gun control won't stop tragedies such as this. The bad guys are always going to find ways to get guns, and so disarming the rest of the population is a really, really bad idea.

What we really need to do is to make sure that there is armed security at every church in America from now on. If there had been armed security at the First Baptist Church in Sutherland Springs on Sunday morning, a whole lot of lives could have potentially been saved.

So many of us are victims of "normalcy bias" when it comes to tragedies such as this. Since we grew up in an America where these things rarely happened, we assume we don't need armed security at churches, schools and other public events.

But times have changed, and so must we. Islamic terror is on the rise, Republican members of Congress are being attacked, anti-Christian hate is at unprecedented levels and the number of mentally unstable people running around in our society has never been higher.

….

let us push for armed security at all of our churches from now on. Someday it may be your church that is attacked, and when that happens, having armed security on hand will make all the difference.

Personally, I am promising all of you that when I go to Congress, I will never back down even a single inch when it comes to defending the 2nd Amendment.

The left wants to take away all of our guns so the bad guys with weapons can have free reign, as they currently do in major cities such as Chicago.

But the truth is that an armed society is a polite society, and we need to greatly resist any efforts by the left to take our guns away.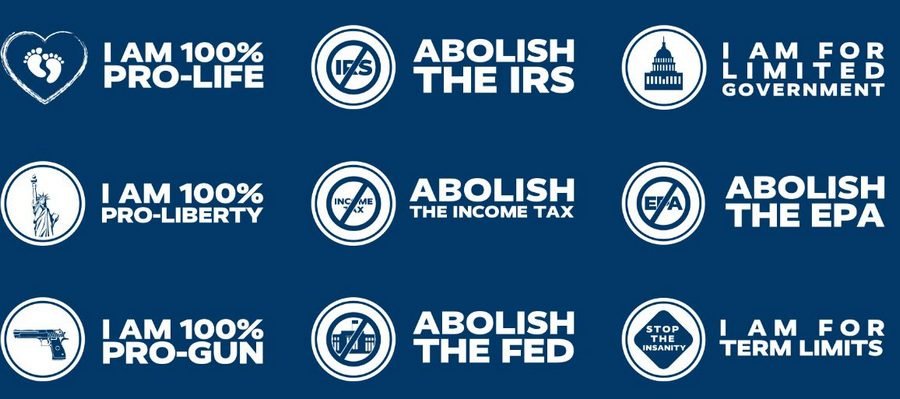 Snyder, a Fundamentalist Christian, is running for one of Idaho's U.S. Senate seats. While he professes to be a follower of Jesus, it is evident from his campaign platform that he doesn't trust God to get things done; that all this praying about guns and violence is a waste of time. Send Snyder to Washington and he promises to:
​steadfastly oppose any efforts to restrict the freedoms guaranteed to the American people by the 2nd Amendment of the Constitution. Gun-related crime is the worst in cities such as Chicago that have implemented extremely strict gun control measures. When criminals know that average citizens may be armed, they are less likely to break into homes.  Here in north Idaho, any criminal that intended to make a living breaking into homes would have a very short career indeed.

If sent to Washington, I will fight to eliminate all federal firearms acts, which violate the US Constitution. I will also seek to entirely abolish the unlawful BATFE, which has been harassing law abiding citizens since it's inception. No politician in America is going to be more pro-gun than me, and I am very proud to stand with those that work tirelessly to protect our 2nd Amendment rights.
Snyder wants to do away with ALL firearm laws. He also wants to abolish the Bureau of Alcohol, Tobacco, and Explosives. Imagine the horrific amount of violence and gun deaths that will happen if the Michael Snyders of the world get their way. Anyone that thinks the United States — already the most armed nation on earth — needs more guns and fewer firearm laws must believe they are living in Westworld — a fictional world where human-looking androids repeatedly die and come back to life. Thinking the answer for gun violence is more firearms (or increased military funding) is not only irrational, it is dangerous, and will only lead to increased bloodshed and death. (please read Gun Violence: Let's Stop Blaming Evil When People Do Bad Things and No More "Thoughts and Prayers." It's Time to Address the Murderous American Gun Culture)
I have reached a place politically and morally where I have zero tolerance for people who support the NRA and the gun lobby in their attempts to lessen or eliminate firearm laws. While I grudgingly admit that mentally healthy Americans have the right to own guns, I don't think that right is without restriction or control. In fact, I support abolishing the Second Amendment, or rewriting it so owning military assault weapons, large capacity magazines, large numbers of firearms, unlimited amounts of ammo, and bump stocks is illegal. If Joe-the-gun-owner wants to sate his need for bloodshed by killing innocent animals, then make sure he is using firearms that can't be used for large-scale killing. Magazine limits would allow gun owners to hunt without also allowing those same firearms to be used as they were in Las Vegas and Sutherland Springs. Surely any hunter worth his salt can kill Bambi's mother in three shots or less. If such a law had been in place and strictly enforced, it is likely that there would have been far fewer deaths in Sutherland Springs. Instead, the gunman, thanks to his military training, quickly went through a number of high-capacity magazines as he sprayed bullets around the First Baptist Church sanctuary.
Count me as one commie-pinko-liberal who is proud to say, I'm coming for your guns. I support efforts to strictly control firearm ownership and to make illegal firearms, ammo, and accessories that serve no use other than to inflict widespread casualties. If gun owners want to hunt, trap shoot, or plink tin cans, fine, but they don't need military-style weapons and ammunition to do so. The only way to meaningfully do something about gun violence is to control, restrict, or outlaw the means of violence. If we as a people can regulate everything from automobiles to bedroom dressers, surely we can do the same with firearms. Until we do, we can expect to see more gun related violence and death. And now that Christians are finally admitting that God is not going to fix things, it is time for thoughtful, caring people to develop and demand the political will necessary to run the gun lobby out of town and put an end to the carnage and violence that has turned the United States into an endlessly looping horror flick.
About Bruce Gerencser
Bruce Gerencser, 62, lives in rural Northwest Ohio with his wife of 41 years. He and his wife have six grown children and thirteen  grandchildren. Bruce pastored Evangelical churches for twenty-five years in Ohio, Texas, and Michigan. Bruce left the ministry in 2005, and in 2008 he left Christianity. Bruce is now a humanist and an atheist. For more information about Bruce, please read the About page.
Thank you for reading this post. Please share your thoughts in the comment section. If you are a first-time commenter, please read the commenting policy before wowing readers with your words. All first-time comments are moderated. If you would like to contact Bruce directly, please use the contact form to do so.
Donations are always appreciated. Donations on a monthly basis can be made through Patreon. One-time donations can be made through PayPal.