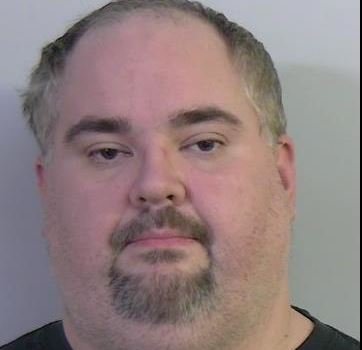 The Black Collar Crime Series relies on public news stories and publicly available information for its content. If any incorrect information is found, please contact Bruce Gerencser. Nothing in this post should be construed as an accusation of guilt. Those accused of crimes are innocent until proven guilty.
Christopher "Cody" Stutts, youth pastor at Westwood Baptist Church in Birmingham, Alabama, stands accused of sexually abusing a child younger than twelve.
A former youth pastor for a Birmingham church is accused of sexually assaulting a teenager.

Christopher Cody Stutts, 36, was charged with sexual abuse of a child younger than 12 and second-degree sodomy. Members of the Tuscaloosa Violent Crimes Unit responded to a home in the 12000 block of Mulligan Drive Friday on a sexual assault call. A 14-year-old girl reported that Stutts had assaulted her on Friday and had been for the last three years.

Stutts remained in the Tuscaloosa County Jail Wednesday with bond set at $40,000.

He was fired from his position as a part-time youth pastor at Westwood Baptist Church in Birmingham.