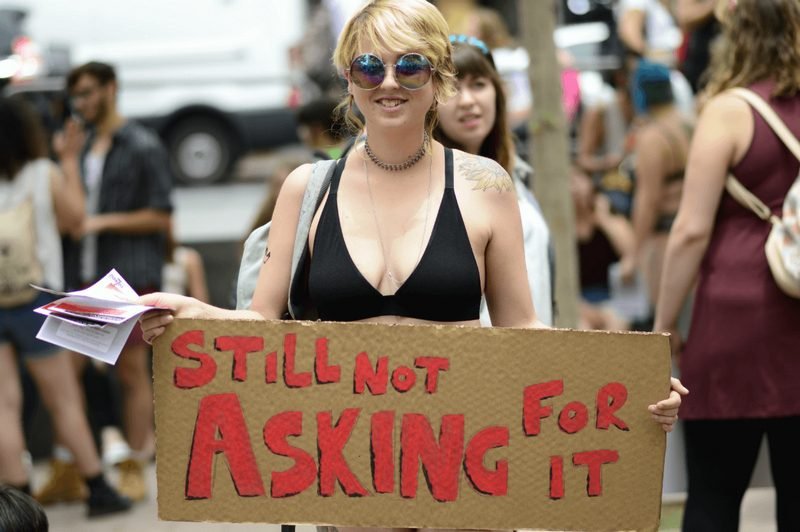 How many times have you scaled across social media and noticed profiles of supposed Christ-professing women dressed in revealing outfits?
You, young lady, and sadly, even some older, are causing your brother to stumble and sin. Men, unlike most women, are easily aroused by sight. Naive women need to know how any form of sensuality affects men. That is elementary. God has designed it that way. And unfortunately, most Christian men don't show enough restraint and unconsciously look for the sensual.
Many of today's "hottest" outfits are quite inappropriate. Pictures of you dressed in a sensual manner are seductive and leads to lust and sometimes illicit sex. If you're not careful, the spirit and the lust of the world that glorifies sex and "sexy" will get hold of you. Sex is a billion-dollar business, and it's mainly the male sexual appetite that drives it.
If you are a woman, you need to be distinctly aware of the seducing power you can wield over a man with your body. Look within. Why must you display your body in tight-fitting clothes? What's really behind all the sensual selfies? Are you really so naive to think it's just beauty or art?
Let the Word enlighten you.
Women are not even supposed to draw attention to themselves by wearing elaborate or expensive jewelry or clothes, much less display any measure of nudity. Now ladies, I'm not suggesting wearing plain and drab clothes, knotting your hair in a tight bun and not putting on any jewelry, but if the Word of God admonishes women toward cultivating this kind of modesty, is there any room at all for showing cleavage and wearing tight-fitting apparel?
— Bert Farias, Charisma News, Women, Beware of This Fleshly Spirit That's Running Rampant on Social Media, June 14, 2019