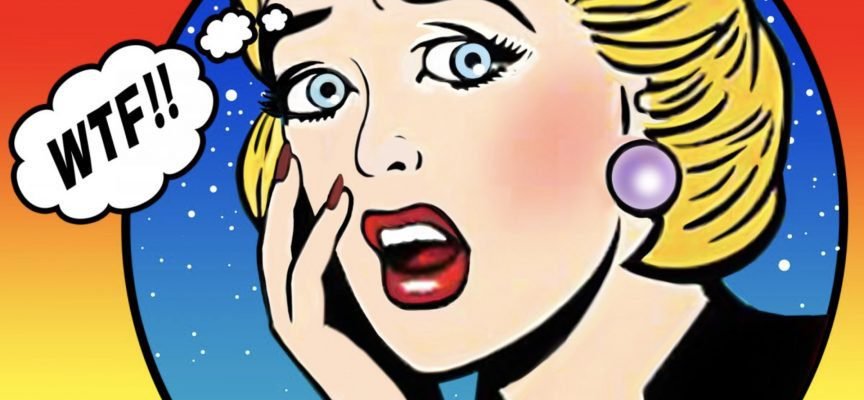 Guest post by ObstacleChick
Until the past couple of years, I didn't talk about my Evangelical Christian upbringing very much with my husband and kids. My husband's family attended Catholic Mass on Christmas and Easter, and while he went through First Communion, he and his brothers didn't really attend Confraternity of Christian Doctrine (CCD) classes very often. He and his two brothers were never confirmed as teens. As we stopped attending church when our children were seven and five, they don't really know much about Christianity and barely remember going to Sunday school at the open and affirming Congregational United Church of Christ that we attended. But a couple of years ago, when my daughter announced that she wanted to leave New Jersey to attend college in the South, I started remembering some of the things that happened in Southern Baptist Church or in Fundamentalist Christian school where most of the staff were members of Independent Fundamentalist Baptist (IFB) churches.
Here are some of the things that I have told my family that elicited the WTF? response.
Salvation
The concept that we are all sinners due to Original Sin brought onto the entire human race because Adam and Eve disobeyed God by eating a fruit they were told not to eat. Therefore, all humanity is doomed to toil and suffering on earth and eternity in hell. But wait! God decided he would impregnate an ignorant Middle Eastern teenager with himself/his son, preach, do some miracles, and stir up trouble for three years, get arrested, tortured and hung on a Roman cross, spend a weekend in hell (roughly a weekend depending on which gospel you read), rise from the dead and show himself to some people (how many and which ones depends on which gospel you read), and ascend back to heaven where he sits at the right hand of his father/himself along with the Holy Spirit/themselves and will come back to earth at some unknown point. Whew!
Making a Public Profession of Faith
When someone realizes that they need salvation in order to escape eternity in hell, they are required to show publicly that they accept the doctrine of salvation and that they are ready to be baptized and to become members in good standing of the church. Some people will say something, others will leave it to the pastor to introduce them. In any case, it is a REQUIREMENT that the person be seen publicly declaring that they're a filthy, dirty sinner in need of the sacrifice of Jesus in order to be saved (from eternity in hell, don't forget that part). The primary time that one makes one's public profession of faith is during the Altar Call at the end of the service.
Altar Calls
Every service concluded with an Altar Call in which the congregation would sing an appropriate hymn such as "Just As I Am" to encourage people to come forward to "make their profession of faith" or to "rededicate their lives to Christ." If no one was coming forward, often the singing would stop, the organist would play, and the pastor would command, "Every head bowed, every eye closed" to encourage the shy to come forward without everyone looking at them. Sometimes I felt like someone would just go forward so the pastor wouldn't feel bad that no one was going forward.
Baptism by Immersion
One of the hallmarks of being any brand of Baptist is to be baptized by immersion as (supposedly) practiced by John the Baptist of gospel fame. When people publicly make a profession of faith, meaning that they confess to being a worthless sinner in need of salvation by accepting that the sinless son of God, Jesus, came to earth to minister, die, and be resurrected as sacrifice for the sins of the world, and they promise to renounce sin, then they will be baptized. Baptism is a symbolic gesture that our sins are washed away by the precious blood of the slain Lamb of God and that we are clean creatures in Christ.
Biblical Inerrancy/Literalism
When the conservatives took over the Southern Baptist Convention in the 1970s and cleared house in their seminaries, the concept of Biblical inerrancy/literalism took hold. This meant that pastors must teach that the Bible was the inspired Word of God, that everything written in the Bible was literal and historical fact, and that the entire writings were indisputable. End of story. So improbable concepts are considered historical fact, such as a six-day creation of the universe and two human beings from whom every other human being descended; a worldwide flood that destroyed all living creatures and plants except eight humans and two of each living land creature (plus seven pairs of each "clean" creature) were saved and were the sources for repopulation of the entire earth; a talking donkey; a talking snake; a man who lived inside a whale's digestive tract for three days; three men who survived after being inside a fiery furnace; a virgin birth; a couple of resurrections from the dead. Any findings from science or history that contradict what is found in the pages of the (King James Version of the) Bible are considered to be false deceptions from Satan. Of course.