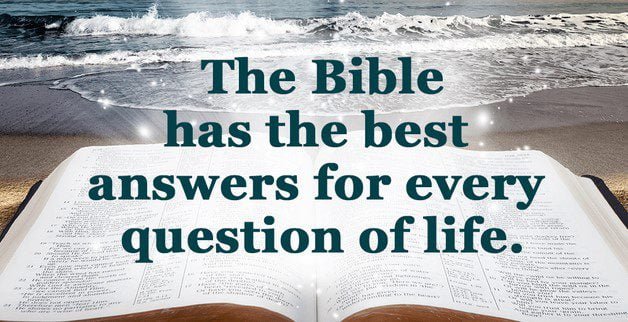 Originally published in February 2015. Edited, corrected, and expanded.
In communities where Evangelical Christianity dominates the culture, it is often hard to find a counselor/psychologist who is not a Christian. It stands to reason that, in a predominantly Christian culture, most counselors would be Christian. This is not a problem if the counselors are able to compartmentalize their religious beliefs, but many counselors who are Christian can't or won't do this.
When counselors believe the Bible is an authoritative text, and the standard for moral and ethical conduct, it's impossible for them to counsel someone objectively. No matter how much they tell themselves otherwise, sooner or later their religious beliefs will affect the advice they give to their clients. The skunk/smell analogy applies here. You can't separate a skunk from his smell, and neither can you separate an Evangelical Christian from his or her presuppositions and beliefs.
Back when I was still an Evangelical pastor, I started taking classes to become a licensed social worker. It wasn't long before my Bible-based beliefs were conflicting with what I was being taught in class. I asked the dean of the department:
Suppose I am a licensed social worker and I am working for the Department of Human Services. The client is pregnant and is thinking about getting an abortion. Since I am a Christian and I think abortion is morally wrong, would I be able to counsel the woman according to my pro-life beliefs?
The department head made it very clear that, based on my religious and moral beliefs, I would have a hard time working in a secular/state environment. She suggested that I might be able to work for a private, religious service provider, but my religious beliefs would likely preclude me from working in a secular setting.
Of course, this offended me. I thought that I should be able to push my religious beliefs on others. I now see that the department head gave me sound advice. Evangelical Christians often demand they be permitted to work any job in any profession and not be forced to compartmentalize their beliefs. (A current example of this is Evangelical pharmacists who want the right to withhold morning-after drugs from women who might be pregnant.) However, there are some professions where people's religious beliefs would preclude them from working in that field because their beliefs would not allow them to provide a client or a customer certain services or goods.
Many pastors provide counseling services. Here in Ohio, a pastor is not required to have ANY training before counseling someone. The fact that the counseling is done through the church exempts the pastor from any governmental oversight. I knew several pastors who were high school dropouts, with no theological or counseling training, who regularly counseled people — both in and outside of their churches. In the twenty-five years I pastored churches, I never had one person ask me if I was qualified to be a counselor. If asked, I would have told them I took a one-semester counseling class that was more about debunking secular counseling than in techniques to help people. (The professor was a pastor who had no training in counseling.) I did, however, get an A in the class.
Many pastors don't think they need specialized training to counsel people. After all, the inspired, inerrant, infallible Bible has the answer to every question and problem. All a pastor needs to do is figure out what the problem is and find the appropriate Bible verse that addresses the issue. Every difficultly is reduced to obedience/disobedience, sin/righteousness, God/Satan, flesh/spirit. These kinds of pastors are very dangerous because they give simplistic answers to complex problems. It is not uncommon to find pastors counseling congregants who have medically diagnosed conditions, but want "God's help" to overcome their mental illness.
Before seeing a pastor for counseling, a prospective client should ask about his training and qualifications. Even if a pastor has college-level training, the value and extent of that training depends on where he got the training. Many Evangelical colleges have counseling programs that do little more than teach pastors how to proof-text any problem. Many Evangelical colleges teach some form of nouthetic counseling:
Nouthetic counseling (Greek: noutheteo, to admonish) is a form of pastoral counseling that holds that counseling should be based solely upon the Bible and focused upon sin. It repudiates mainstream psychology and psychiatry as humanistic, radically secular and fundamentally opposed to Christianity. Its viewpoint was originally articulated by Jay E. Adams, in Competent to Counsel (1970) and further books, and has led to the formation of a number of organizations and seminary courses promoting it. The viewpoint is opposed to those seeking to synthesize Christianity with secular psychological thought, but has failed to win them over to a purely Biblical approach. Since 1993, the movement has renamed itself Biblical counseling to emphasize its central emphasis on the Bible. The Baker Encyclopedia of Psychology and Counseling states that "The aim of Nouthetic Counseling is to effect change in the counselee by encouraging greater conformity to the principles of Scripture."
Ponder, for a moment, the aim of nouthetic counseling: "to effect change in the counselee by encouraging greater conformity to the principles of Scripture." In other words, get right with God, and obey the teachings of the Bible (as interpreted by the pastor/church). Imagine being a woman and seeing a pastor for counseling who just so happens to endorse patriarchal thinking, complementarianism, and quiverfull philosophy.  Women not indoctrinated in such teachings will find themselves at odds with their counselors (pastors) and churches. If a woman has egalitarian beliefs, what should she do? Her trusted advisor's goal is not to "help" her per se, as much as it is to get her to conform to certain theological beliefs.
Some Evangelical pastors go so far as to say that mental illness is the result of demonic oppression or possession. Again, the Bible becomes the solution to whatever problem a person may be having. Whether the problem is due to sin or a demon, God and the Bible are always the cure for whatever ails the person. This approach rarely addresses core issues and, in some cases, can lead to more problems, including suicide.
Imagine for a moment, an Evangelical woman going to her pastor for help. He listens to her "confession" and then prescribes whatever Bible verse is appropriate. The woman profusely thanks the pastor, and leaves his office determined to put the Word of God into practice. Perhaps this works for a day, a week, or a month, but, sooner or later, the problem returns. She goes back to the pastor, and he reminds her of what the Bible says. He tells her that she needs to repent, walk in the Spirit, be filled with the Spirit, put on the whole armor of God, withstand the devil, etc. The message is clear: If you are still having a problem it is YOUR FAULT!
I know some pastors will be offended by what I am about to say next, but I need to be clear: Most Evangelical pastors are unqualified to counsel people. They lack the necessary training to provide counseling competently, and their commitment to the Bible keeps them from properly helping people. It's one thing if people have questions about the Bible or are questioning their faith. Certainly, those people should seek out their pastor's counsel on spiritual matters. However, many so-called "spiritual" problems are actually mental/physical/emotional problems which pastors dress up in religious garb. An untrained pastor has no business counseling people who have mental/physical/emotional problems.
Sadly, many people think pastors are experts on everything. Little do they know that many pastors aren't even experts on the Bible, let alone anything else. Many Evangelical colleges have turned their pastor-training programs into business and marketing programs. Actual training in the fundamentals of the ministry and the Bible is often quite limited. Many pastors-in-training will graduate from college without ever having studied most of the books of the Bible (and OT or NT survey classes don't count). Many Evangelical pastors-in-training only take one or two counseling classes. Yet, because they have taken these classes, these pastors think they are qualified to be counselors. They may not be counselors, but they did stay at a Holiday Inn, right?  I know several pastors who got counseling degrees from Christian mail-order diploma mills (along with other advanced degrees, including doctorates). (Please see IFB Doctorates: Doctor, Doctor, Doctor, Everyone's a Doctor) They proudly let everyone know that they have a degree in counseling and are qualified to counsel all comers, yet truth be told, they are as ignorant as backwoods moonshiners.
Over the years, I counseled hundreds of people. Not one time did I tell people that they needed to see a medical professional or a psychologist. I firmly believed the Bible had all the answers. My judgment was further clouded by the fact that my mother was mentally ill, was on all kinds of drugs, was treated by psychiatrists, and attempted suicide numerous times before eventually killing herself at age 54. (Please see Barbara) I considered psychologists and psychiatrists to be enablers who encouraged people to continue in their sin.
In the late 1980s, I was visiting with a fellow pastor in his office when a severely agitated young man came into the office. The man was either high on drugs or mentally disturbed. I thought my pastor friend would try to calm the man down and offer him some Biblical counsel. Instead, he told the man that he needed medical help. My pastor friend took him to the hospital in Zanesville and dropped him off. I was shocked that he did this. When I questioned him, he told me that he was unqualified to help the man. He was the first pastor I ever heard say such a thing. I now know he was right.
I did have two members who ended up seeking treatment at a stress center. I had tried to help them, and when I couldn't, they had sense enough to seek out competent help. Both of these women stopped going to church after they got out of the stress center. At the time, I saw this as an example of what happens when you go to the "world" for help. I now know that these women learned for themselves that the Bible was not the answer to their problems.
Most of the people I counseled learned to play the game that long-time Evangelicals are experts at playing; they learn to pretend. The Bible, God, praying, confession, and self-denial, are of little help to them; they can't seek help outside the church, so they learn to fake having the "victory." This leads them to live schizophrenic lives. Sadly, the person's spouse, parent, or children know that their loved one doesn't have the "victory" because, at home, that person can't or won't hide his or her mental health problems. It is one thing to pretend for an hour or two on Sundays, but rarely can a person pretend every hour of every day.
I spent most of my adult life playing the pretend game. I struggled with depression, perfectionism, and OCPD, and while I could hide it while at church, it was impossible to hide it at home. My wife and children suffered because I couldn't get the "victory" over sin, the flesh, or whatever else the Bible and preachers said was "wrong" with me. I lived this way until 2010, when I finally decided that I needed to see a counselor. Next to marrying Polly, it was the single most important decision I ever made.
The psychologist I see has not "cured" me, but he does help me deal with depression and the mental and emotional struggles I have as a result of being chronically ill and in constant pain. I consider him to be a lifesaver. He has helped me to embrace my life as it is, and he has also helped me come to terms with my religious past. I know that I can talk to him about anything. He listens and then tries to constructively help me. Sometimes, he listens and says nothing. He knows that sometimes the help I need is just having someone to talk to. He doesn't view me as a problem that needs fixing, and he allows me the space to be my authentic self. If I have learned one thing in counseling, it is who Bruce Gerencser really is. Before this could happen, layer after layer of religious belief and thinking had to be peeled away. At the heart of my difficulties was Evangelicalism and the Bible, and they had to be confronted head-on. Even now, as an atheist, my religious past and the beliefs I once held affect how I think and reason. I now realize that the scars of my religious past will always be there. The longer I live without religion and the Bible, the easier it becomes, but these things can, when I least expect it, come to the forefront and cause emotional and mental problems.
I know that some readers of this blog have similar pasts and are all too familiar with pastoral counseling and how the Bible is not the answer for whatever ails a person. If you are able to do so, please share your thoughts in the comment section. I know that others will be helped by you sharing your story.
About Bruce Gerencser
Bruce Gerencser, 62, lives in rural Northwest Ohio with his wife of 41 years. He and his wife have six grown children and twelve grandchildren. Bruce pastored Evangelical churches for twenty-five years in Ohio, Texas, and Michigan. Bruce left the ministry in 2005, and in 2008 he left Christianity. Bruce is now a humanist and an atheist. For more information about Bruce, please read the About page.
Are you on Social Media? Follow Bruce on Facebook and Twitter.
Thank you for reading this post. Please share your thoughts in the comment section. If you are a first-time commenter, please read the commenting policy before wowing readers with your words. All first-time comments are moderated. If you would like to contact Bruce directly, please use the contact form to do so.
Donations are always appreciated. Donations on a monthly basis can be made through Patreon. One-time donations can be made through PayPal.