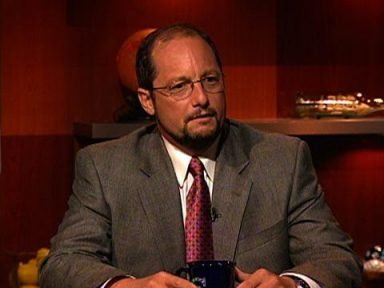 There can be no doubt that Jesus of Nazareth has been the most influential person in the history of the world. The church founded on his name shaped the history of Western Civilization, and over two billion people worship him today. And yet, because of the nature of our sources, it is surprisingly difficult to know what he actually said and did.
Jesus is thought to have died around 30 CE. He is not referred to in any Greek or Roman sources of the first century, and only briefly in our major Jewish source of the period, the historian Josephus. The earliest Christian references are from the New Testament, but most of the twenty-seven books say nothing about his words and deeds.
The four Gospels are by far our most important sources and these certainly do contain significant historical information. But they are also theological reflections on the meaning of his life and death, less concerned to report bare facts than to reflect on their meaning. Historians work diligently to get behind these reflections to determine what Jesus actually said, did, and experienced.
It is clear that Jesus was raised in a small hamlet, Nazareth, in the northern part of Israel. He was born sometime around the turn of the Common Era (4 BCE ?) in a relatively large family with brothers and sisters. We know nothing definite of his life and activities as a boy and young man, other than what we can learn from archaeology and inference. Jews in this region spoke Aramaic; Nazareth was impoverished with a small population (a couple of hundred people?); houses were roughly constructed, small, and crowded; there was no synagogue building, school, or public building of any kind; people were uneducated, lived a hand-to-mouth existence, and as a rule did not travel.
We do know that as an adult (around 30 CE?) Jesus left Nazareth to participate in the movement of a prophet called John the Baptist who was urging his followers to undergo a ritual of water baptism for cleansing of their sins because God was soon to intervene in the world to destroy all that was opposed to him in order to bring a new kingdom on earth where evil would be destroyed and only good would prevail. Jesus left his home, family, and work to be baptized by John, and almost certainly became his follower.
Eventually Jesus split off to engage in his own itinerate preaching ministry. He gathered a small group of followers and soon chose twelve to be his inner circle. The Gospels contain numerous accounts of great miracles that he did: healing the sick, casting out demons, controlling the forces of natures, and raising the dead. It is not clear if such stories – commonly attributed to great Sons of God in antiquity – originated during his lifetime or only later. He spent a good deal of his time teaching, and, like most Jewish teachers at the time, had heated disagreements with others about the proper interpretation of the law of Moses.
— Dr. Bart Ehrman, Who was Jesus?, November 29, 2019
Want to access all of Bart Ehrman's posts? Become a member of his blog. $24.95 per year, with all proceeds going to charity.