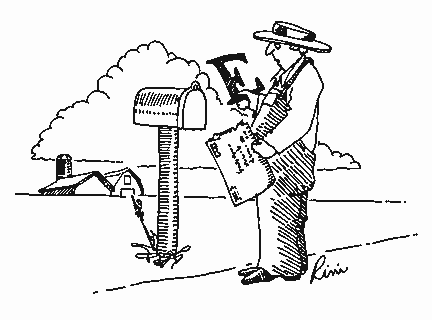 I could title this post, "Bruce, the Perfectionist Meets Reality." Reality being the fact that I was hopelessly behind on answering emails from readers and critics. Tonight, I answered several dozen emails, and embarrassingly decided that I'd never get to some emails — especially those dating back to August of last year. In the past, I have answered every email sent to me — friend or foe. Unfortunately, circumstances beyond my control made it impossible for me to do so in 2019.
As of this moment, my inbox is empty of unread/unanswered emails. If you sent me an email and didn't receive a response (and wanted/needed one), please send me your message again. Going forward, I will do my best to respond to email in a more timely manner.
Thanks for your understanding.
Bruce