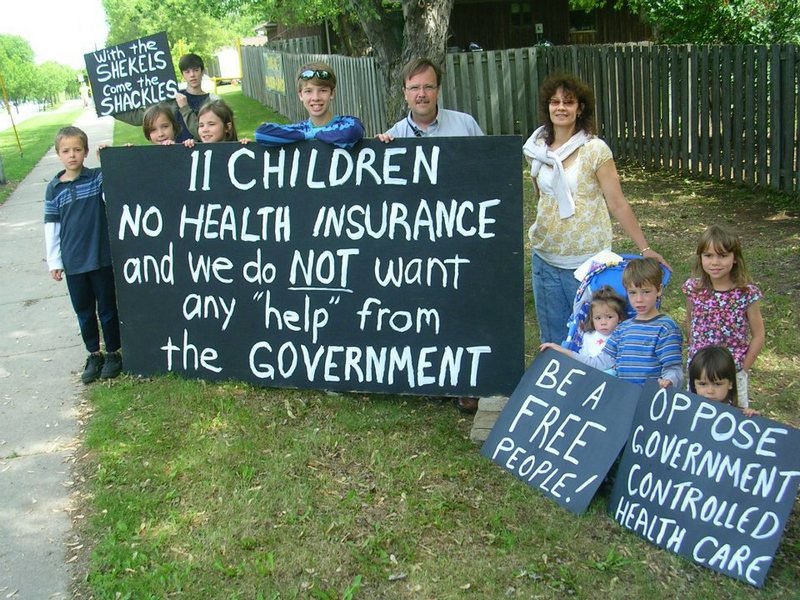 Most Evangelical pastors have prudently shut down their churches due to the Coronavirus pandemic. While this blog features critiques of Evangelicalism and often ridicules the excesses found within Fundamentalist Christianity, I do want to thank these pastors for putting the health and welfare of their congregants and communities first. Even some of the churches who, at the start of the pandemic, refused to close their doors, have now caved to the reality that their continued obstinance was putting people's lives at risk. Better late than never, but I am not inclined to forget the churches and pastors who put their politics and theology about the health of family, friends, and neighbors.
A handful of Evangelical pastors continue to hold church services despite government suggestions or orders that they refrain from doing so. One such man of God is Matt Trewhella, pastor of Mercy Street Christian Church in Milwaukee, Wisconsin. I learned about Trewhella's behavior from a blog post written by uber-Fundamentalist and anti-government extremist Susan-Anne White. I have written about Ms. White several times in recent years:
That White thinks Matt Trewhella is a "courageous" pastor should come as no surprise. White thinks that the Coronavirus pandemic is much ado about nothing; a government plot to meant to take away civil liberties. On March 11, 2020, White posted a link to an article that suggested the coronavirus was little more than "fake news." It is clear, at least to me, that Trewhella and White are two peas in a pod; fellow conspiracy theorists who are watching the world burn while pretending there's no fire.
Trewhella operates the Defy Tyrants website. Trewhella, father of eleven children, calls himself a missionary to the pre-born.
Trewhella's church bio page states:
In addition to being pastor of Mercy Seat Christian Church (founded in 1989) in the Milwaukee, WI area, Pastor Trewhella is also founder of the pro-life organization Missionaries to the Preborn, author of the book The Doctrine of the Lesser Magistrates: A Proper Resistance to Tyranny and a Repudiation of Unlimited Obedience to Civil Government, and lectures frequently on righteous resistance and the lesser magistrate doctrine.

Pastor Trewhella has been a passionate leader and laborer within the body of Christ since his conversion at age 17 in the inner city of Detroit. His integrity and innovative leadership within the pro-life movement [and now within the abolitionist movement] have inspired a generation to "love their neighbor as themselves".

Though much maligned in the liberal media for his effective pro-life work, Pastor Trewhella's reputation as a man of principle and great courage shine brightly to a generation so desperately in need of godly leadership. He and his wife Clara live in the Milwaukee, WI area. They have eleven children.
While the governor of Wisconsin has wisely ordered all churches to close their doors, Trewhella refuses to abide by the order. Instead of meeting at their normal gathering place, the Zoofari Conference Center, Trewhella has moved his carnival act to his home. You can, if you dare, view Trewhella's recent sermon on the COVID-19 virus below.
Just today, the good pastor said on Facebook:
God's Word speaks to all matters of life, including the matter of quarantining. The Lord speaks of this in His law in Leviticus 13. And when we look at the law of God we see one thing that comes through loud and clear – you do NOT quarantine the whole of society – rather you quarantine the sick.

There is also a process in God's law to follow to determine who is sick. You do not abridge the rights and freedom of everyone and shut down the whole of society. In this we see the goodness and grace of God's law. God's law is more gracious and protects freedom more than man's law. God's law doesn't destroy the economy and lives of others. God's prescription was intended to protect society not only from the disease, but from economic hardship upon those who weren't diseased. You don't abridge every other person's freedom – you quarantine the sick.
Perhaps it time for me to pray an atheist imprecatory prayer:
Dear Lord,
We live in a day and hour of extreme ignorance and stupidity. Countless Evangelical and Independent Fundamentalist Baptist pastors are putting the lives of their congregants, families, and neighbors at risk Lord, all because they hate the governments you have ordained (Romans 13) and think you are commanding them to keep the doors of their churches open.
Since it is evident that these so-called men of God are immune to reason, science, and common sense, Lord I ask that you inflict them with the COVID-19 virus. Don't kill them Lord, just make them wish they were dead. Please protect everyone around them from their Trumpian stupidity, Lord. No need for others to suffer due to their ignorance. May everyone see their affliction, Lord, as your judgment upon their lives. And when these monuments to ignorance recover Lord, may they testify to the world that they were wrong and that Lord Science and his Son Reason alone rule this earth.
To your name, I give all the glory,
Amen.
Bruce Gerencser, 66, lives in rural Northwest Ohio with his wife of 45 years. He and his wife have six grown children and thirteen grandchildren. Bruce pastored Evangelical churches for twenty-five years in Ohio, Texas, and Michigan. Bruce left the ministry in 2005, and in 2008 he left Christianity. Bruce is now a humanist and an atheist.
Connect with me on social media:
Your comments are welcome and appreciated. All first-time comments are moderated. Please read the commenting rules before commenting.
You can email Bruce via the Contact Form.