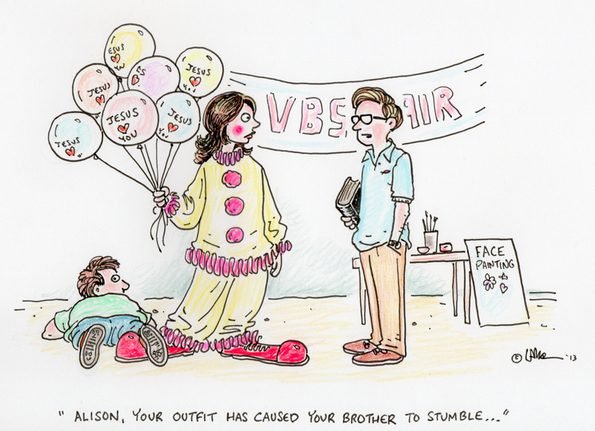 Repost from 2015. Edited, rewritten, and corrected.
Those of us raised in Evangelical churches know quite a bit about sin. Sin is the problem and Jesus is the solution. Ruined by the fall, redeemed by the blood. Sin will take you farther than you want to go and cost you more than you want to pay. Sin is the disease, Christ is the cure. Timeless, monotonous messages preached from every Evangelical pulpit. If Evangelical preachers were given degrees based on what they preach about, most of them would have sin PhDs.
Those of us who grew up in churches on the extreme right of the Evangelical spectrum heard weekly preaching against sin, with each and every sin categorized and illustrated. Independent Fundamentalist Baptist (IFB) preachers are known for having detailed lists of every possible sin humans dare to even think about let alone commit. And as these preachers get older, they add new sins to their lists, so by the time they retire, there is no human behavior that is not, in the right circumstance, a sin. I once heard an IFB preacher at a Columbus, Ohio pastor's fellowship preach from the Bible verse that says, neither give place to the devil. After reading the text, he spent the next 45 minutes detailing every behavior he thought was giving place to the devil. His sin penis was way bigger than mine.
The late Cecil Hodges, pastor of Bible Baptist Church in Savannah, Georgia for 41 years, said one time that preachers beat church members over the head with the sin stick so often that they automatically duck when the preacher starts preaching. Called hard preaching or stepping on toes — Baptist preachers are noted for verbally assaulting parishioners in hope of getting them to stop sinning. Yet, no matter how hard they preach against sin, people keep on sinning. Let's face it, sin is good for the preaching business.The late Bob Harrington, the Chaplain of Bourbon Street, preached a sermon years ago titled, It's Fun Being Saved. Harrington later committed adultery, so salvation was a lot of fun for him. But for most Evangelicals, their pastors do their best every Sunday to suck the fun out of everything. (See An Independent Baptist Hate List.)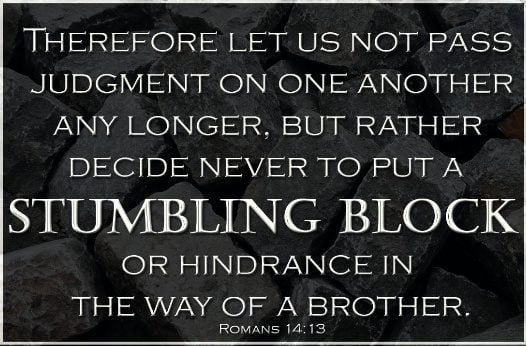 Not only are there specific behaviors that are sinful, but there are also behaviors that are sinful only in certain circumstances. These are called causing-your-brother-to-stumble sins. Years ago, Nathan Rouse, lead pastor of Radiant Church in Raleigh, North Carolina, wrote a blog post titled A Caution For Every Christian That Drinks Alcohol (the page is no longer active). Here's what the teetotaling Rouse had to say:
Something disturbing has crept into the american church and it's not pretty.

Many Christians have allowed themselves to take drinking alcohol lightly.

Now before you start throwing the legalistic stones at me, let me first make the following clear:

I don't believe drinking alcohol is a sin…

…But, there's another problem:

The often overlooked sin that is rearing its ugly head are Christians displaying their love and consumption of alcohol to those around them in public and on social media, when there are many around them that struggle with this temptation and addiction.

The Apostle Paul addressed a similar situation when dealing with those in the church arguing over whether they could eat meat sacrificed to idols. Paul declared that even though they had the freedom to eat meat sacrificed to idols, they should love those that struggled with this practice enough to not do it front of them.

1 Cor. 8:9-13

But take care that this right of yours does not somehow become a stumbling block to the weak. For if anyone sees you who have knowledge eating in an idol's temple, will he not be encouraged, if his conscience is weak, to eat food offered to idols? And so by your knowledge this weak person is destroyed, the brother for whom Christ died. Thus, sinning against your brothers and wounding their conscience when it is weak, you sin against Christ. Therefore, if food makes my brother stumble, I will never eat meat, lest I make my brother stumble.

We sin against other Christians and "wound their conscience" (as well as sin against Christ) when we openly act in a way that would cause them to stumble.

Now, before you say you only do this with others that are like-minded or with your spouse, let me ask the following questions:

Do you highlight or joke about your drinking in person or on social media (posting pictures of your margarita, wine or bottles of beer)?

Do you drink in public when there's a good chance you might meet someone struggling with alcohol?

Like it or not, people hold Christians to a higher standard (as they should). Do you love alcohol so much that you're willing to let your witness be tarnished? Do you love your "freedom" so much that you could care less how it affects another brother or sister?…
I've heard and preached sermons many times that echoed the words of Rouse's post. Not only must Evangelicals not do any of the sins on their preacher's sin list, they must also avoid any behavior that would or could cause an infantile, helpless church member to stumble — a euphemism for falling into sin.
Church women are asked to cover their cleavage and legs and wear clothing that mutes their sexuality and beauty lest they cause weak men to stumble. Want to go see a certain movie or have a glass of wine at a restaurant? Better make sure weak church members can't see what you are doing. Don't say anything about what you did in front of a weak church member lest your words cause them to stumble.
This kind of thinking sucks the life out of people. Every behavior has the potential of being a sin. Wouldn't the better approach be to expect church members to be responsible for their own behavior? If Deacon Bob gets a boner during Sister Mary's special because she is wearing a top that accentuates her bosom, is this Sister Mary's problem? Perhaps Deacon Bob needs to grow up and own his sexuality. The same goes for any behavior that would fall under the causing-a-brother-to-stumble category.
Sin is not the problem, irresponsibility is. While my sin list now fits on a post-it note, I do accept responsibility for any behavior of mine that might harm or negatively affect others. If Polly and I get in a fight and I say something that is hurtful, whose fault is it? Should she be blamed for provoking me to anger? Dammit, she knows I have a temper! I'm a redhead, and everyone knows redheads are temperamental. If she wouldn't do or say _________, then I wouldn't get angry. It's her f…. No, it's not. I am responsible for what I say and do.
Do you have a story to tell about the preaching on sin in the church you grew up in? Did your pastor preach sermons on not causing a brother/sister to stumble? Please share your experiences in the comment section.
Bruce Gerencser, 66, lives in rural Northwest Ohio with his wife of 45 years. He and his wife have six grown children and thirteen grandchildren. Bruce pastored Evangelical churches for twenty-five years in Ohio, Texas, and Michigan. Bruce left the ministry in 2005, and in 2008 he left Christianity. Bruce is now a humanist and an atheist.
Connect with me on social media:
Your comments are welcome and appreciated. All first-time comments are moderated. Please read the commenting rules before commenting.
You can email Bruce via the Contact Form.