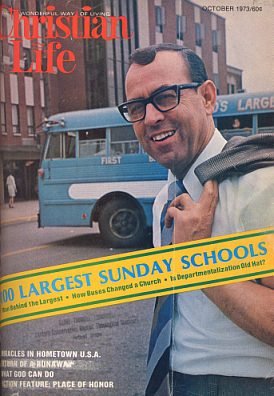 Repost from 2015. Edited, rewritten, and corrected. 
My posts on Jack Hyles, David Hyles, Jack Schaap, and the Independent Fundamentalist Baptist (IFB) church movement and its bombastic luminaries have wide circulation on the internet. With wide circulation comes an increase in comments from Baptist Fundamentalists who feel it is their duty to expose their ignorance for all to see. While they THINK they are putting the preacher-turned-atheist in his place, what they are really doing is illustrating the bankruptcy of the IFB church movement. Their emails, comments, blog posts, forum comments, and sermons are reminders that IFB preachers and church members are unable to embrace or accept any form of criticism. When you are certain you are right, it is hard to accept anything/anyone that says you are not right or that your thinking is flawed.
Several years ago, I received an email from a Jack Hyles-loving older woman in Florida. I assume she is older because she references a picture in the post from the early 1970s. Without further adieu, I present to you yet another reason why I am glad not to be a Christian:
Hi, I want to thank you for the picture of Dr. Hyles on your article. I am going to copy and print it for my husband who was in Hammond at the time of this photo. He dearly missed by us and we both think he was honor to be in his ministry for seven years. By the way, I am glad that you are an atheist and out of all church. Maybe you can join Madame Murray O Haire in Hell one day and you both can have a heyday criticizing each other. Good luck with the hereafter, there is one but you are going to in the dark place where no one can see your ugly face again. So glad for that place called HELL.
(All spelling and grammar errors in the original.)
If there was, in fact, a Hell, and there's not, I too would be glad for its existence. Why would I want to spend eternity in Heaven with the likes of this woman? Long-time readers of this blog have read scores of comments and posted emails I have received from Evangelical and IFB critics. If these Christians are representative of the fine, upstanding folks found in Evangelical churches, why would any of us want to spend one moment in this life with them, let alone eternity? No thanks. Give me Hell. At least there I will have friends, people who loved and accepted me as I am. I hear the weather in Hell is awesome, and the parties are out of this world. Hmm . . . partying on a beach with friends or spending every hour of every day worshiping a narcissistic deity with people who spent their lives on earth attacking and judging anyone and everyone who didn't worship their God. Which should I choose?
I have been blogging since 2007. I was a Christian when I first started blogging, deconverted in 2008, and have been drawing the ire of Evangelical Christians ever since. Thousands and thousands and thousands of Christians have visited this site. Some of them, particularly Fundamentalists, attempt to set me straight or to win me back to Jesus. When Evangelicals fail in their endeavors, it is not uncommon for them to turn on me, often acting in ways that are decidedly un-Christian. For the life of me, I don't understand why some Evangelicals act this way. What do they hope to accomplish? Do they think that their atrocious behavior will make Christianity more appealing to me and the unwashed, uncircumcised Philistines who read this blog? Or maybe they write us off, and in doing so show their true nature. All I know is this: Evangelicals who behave this way have done more than I ever could to advance the cause of atheism.
Keep preaching the "word" Evangelicals. We are hearing you loud and clear.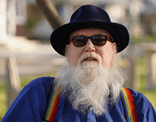 Bruce Gerencser, 64, lives in rural Northwest Ohio with his wife of 43 years. He and his wife have six grown children and thirteen grandchildren. Bruce pastored Evangelical churches for twenty-five years in Ohio, Texas, and Michigan. Bruce left the ministry in 2005, and in 2008 he left Christianity. Bruce is now a humanist and an atheist.
You can email Bruce via the Contact Form.
Your comments are welcome and appreciated. All first-time comments are moderated. Please read the commenting rules before commenting.