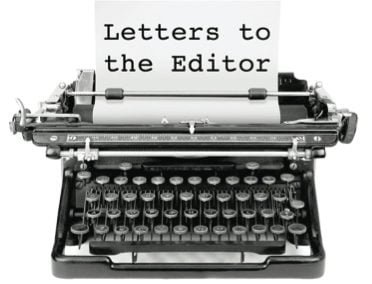 Letter submitted the editor of the Bryan Times on August 18, 2020
Dear Editor,
Jerry Bergman's latest letter to the editor about Karl Marx, Marxism, and atheism would be hilarious if it wasn't for the fact that his distortions of history are believed by millions of Evangelical Christians. Marxism, socialism, and atheism are the new boogeymen used by preachers to foment outrage and fear among the faithful. Worse yet, many of these same preachers tell congregants that Donald Trump, a fascist, is the only thing standing between them and the socialist/Marxist horde taking over America.
Bergman takes one line from Marx, using it to paint a distorted view of 20th-century history. Here's the rest of the quote:
"Religious distress is at the same time the expression of real distress and the protest against real distress. Religion is the sigh of the oppressed creature, the heart of a heartless world, just as it is the spirit of a spiritless situation. It is the opium of the people. The abolition of religion as the illusory happiness of the people is required for their real happiness. The demand to give up the illusion about its condition is the demand to give up a condition which needs illusions."
As readers can see, Marx's view of religion is more nuanced and complex than Bergman suggests.
Marx believed that religion provides a fantasy of sorts for the poor and disenfranchised. Economic realities prevent the poor from finding happiness in this life, so religion promises them happiness in the life to come. This Faustian bargain chains the poor to the rotting carcass of immoral American capitalism. It is only when the poor and disenfranchised see beyond the false promises of eternal life and heavenly prosperity that they see their only hope of a better tomorrow rests in casting off the chains of religion and resolutely standing against the political and social status quo.
It is clear to anyone who is paying attention that American capitalism is a failed economic system. Is Democratic Socialism the answer? Maybe. One thing is certain: capitalism is not the answer. Once Trump and his robber baron cronies are voted out of office in November, we can then begin anew to not make America great again, but to make her more fair, equitable, and just for all Americans.
Bruce Gerencser
Ney, Ohio
Bruce Gerencser, 66, lives in rural Northwest Ohio with his wife of 45 years. He and his wife have six grown children and thirteen grandchildren. Bruce pastored Evangelical churches for twenty-five years in Ohio, Texas, and Michigan. Bruce left the ministry in 2005, and in 2008 he left Christianity. Bruce is now a humanist and an atheist.
Connect with me on social media:
Your comments are welcome and appreciated. All first-time comments are moderated. Please read the commenting rules before commenting.
You can email Bruce via the Contact Form.