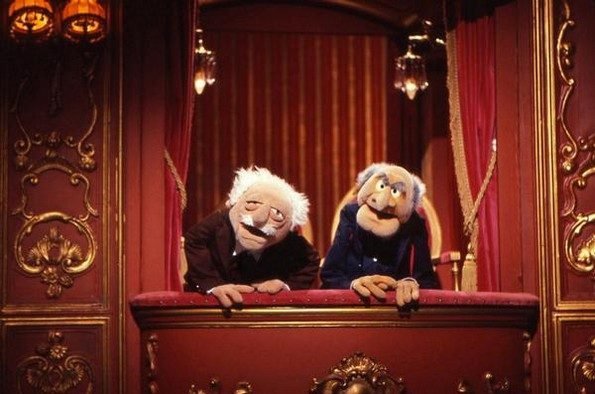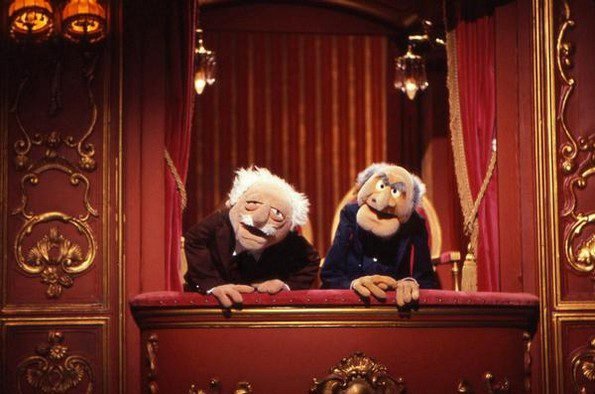 Yesterday, I wrote a post titled, Bruce, Your Writing Is Nothing Compared to God's. This post was a response to an email I received from someone using an admin email account for Fundamental Forums. Here's what this person first sent me:
Some observations. We have things in common. Not that means much of anything. I see that you enjoying pointing out anecdotal statements expect for when you employ them yourself.

I've read some of your website, but I have seen very little that makes you unique and oh how we must be unique. We are both grey. You have me by a few years but who knows how that will end up….. We are both sarcastic. We have both lied and been lied to so many times we can't honestly blame someone else or adequately defend ourselves as being worthy of followers. I see that you've tried that before but you really haven't given up. You just draw a different crowd now. I imagine just as you once lied to your congregation to gather their approval, you know lie to your current "flock" to gather the same thrill you once had.

It is rather obvious that you enjoy an intellectual battle and you feel as if you're better at it than anyone else. I'd like to chance to prove you wrong. Do you want to let our "egos" do the talking…… I find it amazing that any intellectual can build a website such as you've built, taking pleasure in your accomplishments, as feeble as they are……..at yet fail to recognize the majestic qualities surrounding your life.

If ANY intellectual would honestly compare your website to what God has written all around you…. You must admit that you just can't compare. Yet, you recognize your own work at the expense of another. So weak and fleeting is your pleasure. Which is really life's lesson you fail to recognize. Standing "fist clinched" in the face of overwhelming insignificance you possess. You must recognize you are powerless to produce anything lasting and effective by any measure of common sense. Just what good is love if it ends. Just what good is peace if it fails you? You take pleasure in the fleeting moments of your paltry website not considering its inevitable end.

I noticed that you failed to adequately express your hatred for the historical Jesus? Why? Fear? I know, how dare….. whomever….I'm sure you feel contempt rising to your lips or keyboard. I know what I know. If you've ever made a real emotional connection with Jesus Christ, it is more than fear. It goes the very root of what you became. So step back, and with unfeigned contempt throw your last ditch hatred at the imaginary…… Can you really do that? Does your intellect fail you?
You can read my original response here.
As is my custom, I let this person know that I had publicly responded to his email. Here's what he had to say in response:
Read your response. I also read the comments from your new followers.

For the record. I didn't lie to you. This email account is mine. I didn't spoof anything. The URL's are different. I respectful appeal to your mistake as a mistake. Don't let your ego avoid admitting it. [The previous post was corrected to reflect this] Also, I have read much more of your site than you detail. I thought we might have a progress conversation based upon our interactions. It would appear that you're still a baptist at heart. You prefer your assumptions to what is actually written/said.

When I said you lied, I meant that you lied. What you fail to realize is just how much of an contemptible man you were to the followers you have now. It would seem you refuse to acknowledge how much of hypocrite you were in your failed attempt to be a "pastor". I know you live in a fantasy world but you should at least admit that you didn't have any problem lying to people for decades. What makes you think you've got it right now?

You mention how helpful you've been to people now… Just another fantasy. If you are wrong, which you are, what makes you believe you're not lying again? Not that you care. You obviously never have. It is been "status quo" for you for your entire life. You just exchanged one fantasy for another. I'm just trying to get you to admit your failures. If you really want to get into the details. I'm here.

You missed the point of reference to your creation (website) in comparison to what is around you. Baby steps….

Why do you feel important through your own "creation" attempts in your website and not recognize just how much better…. things are around you? Not calling God down at the moment. I'll talking about being "self aware". Do you realize just how weak you are at every level of existence? You don't need God to understand this. You just need to be honest with yourself. Now go ahead. Tell me how wonderful you are. I suppose that children and grandchildren of you will remember you forever.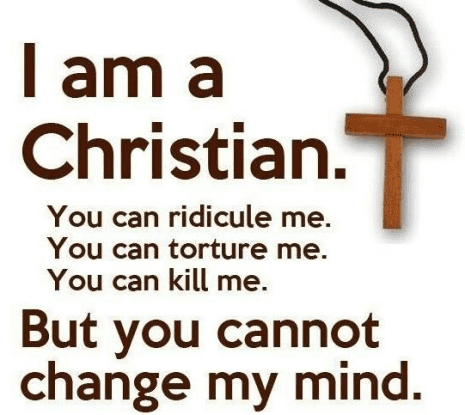 As you can see, nothing I said changed this person's mind. His goal is not to meaningfully interact with me. Instead, he wants to wound me emotionally and psychologically. He is, after all, an Independent Fundamentalist Baptist (IFB). Eviscerating people is in their DNA. Just go read the Fundamental Forums Fighting Forum if you doubt my assertion. Note the discussion threads started by treasure_unseen. Over the years, I have engaged thousands of people through this site, via comments, email, and social media. If I had to pick one group of people to be the definition of Christian Assholes, it is IFB pastors, evangelists, missionaries, college professors, and garden variety church members. There's just something about their beliefs and psychological make-up that turns them into vile, cruel people (and I speak broadly). Granted, I know a number of IFB leaders who are not as I describe here, but I am beginning to think that they are the exception rather than the rule.
When I look at my own life as an IFB preacher, I don't see a man who was unkind or unloving. I genuinely cared about the people I pastored. I went out of my way to minister to them spiritually and temporally. However, I must also admit that many of my beliefs and my preaching caused psychological harm.
I have long argued that Evangelicalism causes emotional, and, at times, physical harm. It is not a benign religion. I have also argued that Evangelicalism is inherently Fundamentalist. (Please see Are Evangelicals Fundamentalists?) That said, Evangelicalism is a spectrum. On the one extreme, you have people with decidedly liberal/progressive political and theological views. These people are Evangelical in name only, and politically and theologically are much more like mainline Christians than Evangelicals. On the other extreme, we have groups such as the IFB church movement, of which the aforementioned emailer is a member. This end of the spectrum is defined by theological, political, and social rigidity. While this rigidity can be found along the Evangelical spectrum, the IFB church movement is vocal in its demand that True Christians live according to the one true IFB faith.
This rigidity breeds certainty and arrogance, and, unfortunately, it turns people into unloving, unkind assholes. Some of the readers of this blog are former IFB pastors, evangelists, missionaries, and church members. If asked, they can provide countless stories about the ugly nature of the IFB church movement. Many of you have no experience with IFB churches and pastors. I hope, by publicizing this man's emails that readers can see the ugliness for themselves. This man is not an anomaly, the exception to the rule. He is not, in any way, "unique." Sadly, men (and women) such as he can be found in countless IFB pulpits and pews all across America. The best thing anyone can do when coming in contact with the IFB church movement is to run!
This is my last post on this man. He has nothing constructive to offer me or the readers of this blog. Slander, lies, and nastiness seem to be his MO, and I, for one, don't want to spend any more time on such people.
Bruce Gerencser, 63, lives in rural Northwest Ohio with his wife of 42 years. He and his wife have six grown children and thirteen awesome grandchildren. Bruce pastored Evangelical churches for twenty-five years in Ohio, Texas, and Michigan. Bruce left the ministry in 2005, and in 2008 he left Christianity. Bruce is now a humanist and an atheist. For more information about Bruce, please read the About page.
Thank you for reading this post. Please share your thoughts in the comment section. If you are a first-time commenter, please read the commenting policy before wowing readers with your words. All first-time comments are moderated. If you would like to contact Bruce directly, please use the contact form to do so. Donations are always appreciated. Donations on a monthly basis can be made through Patreon. One-time donations can be made through PayPal.