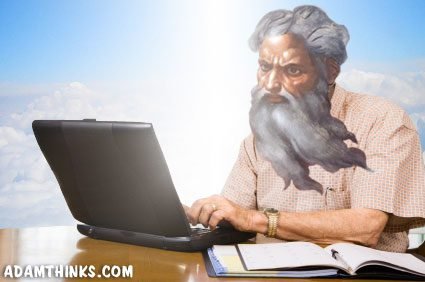 Recently, someone at Fundamental Forums started a discussion titled, "The Bruce Gerencser example of abandoning God instead of men." The man starting the discussion, treasure_unseen, had this to say:
I've been reading Bruce Gerencser's website https://brucegerencser.net/. If you don't know him, it is rather interesting read.

Yet, he has something in common with those he references. He has feel into the trap of abandoning God instead of men. Which really is one of the main "trials of faith" that every son of God goes through. Sooner or later, you're going to have to choose God….. if you're going to find peace with Him.

This happens often with intellectual people that rightfully spot problems that Christians just refuse to recognize. People like many of the people here in this forum. I learned a long time that what people SAY about God is much different than what God has said about Himself. I decided to know the difference. He, like many others, doesn't really want to know the difference.

Situations like this fall into the category that Paul referenced in

Rom 2:23 Thou that makest thy boast of the law, through breaking the law dishonourest thou God?
Rom 2:24 For the name of God is blasphemed among the Gentiles through you

The empty twisted teachings that you find among the average "church member" just isn't intellectually sound….. and the average person doesn't have any idea how to change. They keep saying what they've been told and it just keeps failing.

Question, what would you say to a person like this?
I am rather disappointed that only one person "bit" and replied. Typically, the members of the Fundamental Forum — current and former Independent Fundamentalist Baptists (IFB) — love eviscerating those who leave the one "true" faith or are no longer considered Fundamentalist Christians.
That said, someone who used an admin email address associated with Fundamental Forums sent me the following email:
Some observations. We have things in common. Not that means much of anything. I see that you enjoying pointing out anecdotal statements expect for when you employ them yourself.

I've read some of your website, but I have seen very little that makes you unique and oh how we must be unique. We are both grey. You have me by a few years but who knows how that will end up….. We are both sarcastic. We have both lied and been lied to so many times we can't honestly blame someone else or adequately defend ourselves as being worthy of followers. I see that you've tried that before but you really haven't given up. You just draw a different crowd now. I imagine just as you once lied to your congregation to gather their approval, you know lie to your current "flock" to gather the same thrill you once had.

It is rather obvious that you enjoy an intellectual battle and you feel as if you're better at it than anyone else. I'd like to chance to prove you wrong. Do you want to let our "egos" do the talking…… I find it amazing that any intellectual can build a website such as you've built, taking pleasure in your accomplishments, as feeble as they are……..at yet fail to recognize the majestic qualities surrounding your life.

If ANY intellectual would honestly compare your website to what God has written all around you…. You must admit that you just can't compare. Yet, you recognize your own work at the expense of another. So weak and fleeting is your pleasure. Which is really life's lesson you fail to recognize. Standing "fist clinched" in the face of overwhelming insignificance you possess. You must recognize you are powerless to produce anything lasting and effective by any measure of common sense. Just what good is love if it ends. Just what good is peace if it fails you? You take pleasure in the fleeting moments of your paltry website not considering its inevitable end.

I noticed that you failed to adequately express your hatred for the historical Jesus? Why? Fear? I know, how dare….. whomever….I'm sure you feel contempt rising to your lips or keyboard. I know what I know. If you've ever made a real emotional connection with Jesus Christ, it is more than fear. It goes the very root of what you became. So step back, and with unfeigned contempt throw your last ditch hatred at the imaginary…… Can you really do that? Does your intellect fail you?
The person who emailed me (using an admin account from Fundamental Forum) uses the word "intellectual" to describe me — more on that in a moment — as does the person who started the discussion thread on Fundamental Forums. This leads me to conclude that these people are likely one and the same, though they could be two different people.
The person who sent me the email perused the front page and clicked on two posts: Pastor Olugbenga Oladejo: Missionary Position Only or You Will Go to Hell and Why I Hate Jesus. Based on the content of his email, it is evident that the Why I Hate Jesus post is what caused him to contact me. What follows is my response to his email.
My short response to this Christian would be to call him a judgmental prick. However, that would hardly make him "unique," right?" Many IFB pastors, evangelists, and congregants are known for being arrogant, self-righteous, judgmental assholes, so this man is just another garden variety Bible thumper. That said, I do want to respond to his email.
First, this man says I am not "unique." I don't believe I have ever said that I am. I am just one man with a story to tell. That my story resonates with thousands and thousands of people suggests that more than a few people find my writing "unique." However, I would never say that about myself.
Second, this man incorrectly asserts that I lied to the congregations I pastored, and I continue to lie today to readers of this blog. He provides no evidence for this claim. I don't believe I have ever deliberately lied to church members or the people who frequent this site. Have I ever lied? Sure. That said, lying is the exception to the rule for me. I always try to be open, honest, and forthright.
Over the past 12 years, I have had several Evangelical Christians accuse me of lying about my past or withholding the "true" story of the Life and Times of Bruce Gerencser. One man even went so far as to say that I had never pastored a church here in rural northwest Ohio; that he had talked to people who lived in this area and they had never heard of me. Not much I can do about such ignorance and stupidity. I pastored and worked for three churches in northwest Ohio: Montpelier Baptist Church in Montpelier, Olive Branch Christian Union Church in Fayette, and Our Father's House in West Unity. Just the facts, ma'am, just facts.
Third, my goal as an Evangelical pastor was to evangelize the lost, teach the saved, and minister to the needs of the congregations I pastored. To suggest that I did these things just for the "thrill" of it or just to attract a crowd is ludicrous. Methinks there is a lot of projection going on in this man's email to me. I, of course, can't know that, but I would never send him an email making ill-informed assertions. My mama taught me better manners than that.
Fourth, this man calls me an "intellectual." I guess that coming from a guy who is part of a movement where an intellectual is someone who owns more than five books and has a ninth-grade education, I should take this as a compliment.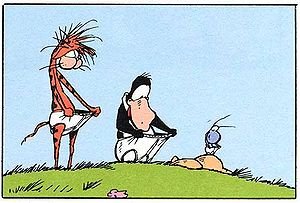 This man challenges me to a dick-measuring contest of sorts, but I won't oblige him. Back in the early days of this blog, I would engage in such "discussions," but I quickly learned that such people are only interested in hearing themselves talk. Thus, to quote the Bible, I don't cast my pearls before swine. He's free to say what he will about me on Fundamental Forum, social media, or start up a blog of his own dedicated to taking down the man, myth, and legend, the Most Reverend Bruce Gerencser. If this man chooses the latter route, he will find that running a widely read, successful blog is hard work. Really hard work.
Fifth, this man states that if ANY (his emphasis) intellectual would honestly (IFB Greek for "agree with me") compare my writing to what God has written, he or she would have to admit that there is no comparison. According to him, what God has written wins hands down every time. I will leave it to the "intellectuals" on this site to judge whether God is a better writer than I am. All I know to do is write in such a way that people will find my work insightful, informative, helpful, and, at times, funny. The Bible certainly can be all of those things, but I would hardly say that it is uniformly so. And I most certainly wouldn't say that the Bible was written by God. I am, after all, an "intellectual." I have read numerous books about the text of the Protestant Christian Bible. Claiming the Bible was written by anyone but fallible, frail humans is absurd — "inconsistent with reason, logic or common sense; incongruous or inviting mockery" (TheSage VII English Dictionary and Thesaurus). One need only read one or two or ten of Dr. Bart Ehrman's books to learn that the Bible is of human origin.
Sixth, this man says that he noticed that I "failed to adequately express my hatred for the historical Jesus." Hmm, let's see. The historical Jesus is dead. He died almost 2,000 years ago and his bones are buried in an unknown grave. Why in the world would I "hate" an ancient dead man? "I hate you, Nero!" How dumb is that, right? Now, if you ask me if I hate, despise, and loathe Donald Trump? Guilty as charged. But, Jesus? He is but a character in an ancient, largely fictional, collection of books. My objection has always been directed at Evangelicalism itself, not the deity its adherents claim to worship. Anyone who has actually read Why I Hate Jesus knows this.
To suggest that I fear a dead man is — dare I say it again — absurd. I reject the central claims of Christianity. I have no reason to fear Jesus. What's he going to do? Rise up from his grave and beat me up for saying bad things about him and his followers? Child, please. If I fear anyone, it's armed, pick up driving, white supremacist, Christian nationalists. But, Jesus? Nope.
I have no idea why this man wants me to, with "unfeigned contempt," throw "hatred" at the dead Jesus. Is he trying to bait me into committing the unpardonable sin, thus justifying his judgmental email? Sorry, but I have already done that. Has he not read Hebrews 6:4-6?
For it is impossible for those [Bruce Gerencser] who were once enlightened, and have tasted of the heavenly gift, and were made partakers of the Holy Ghost, And have tasted the good word of God, and the powers of the world to come, If they [Bruce Gerencser] shall fall away, to renew them again unto repentance; seeing they crucify to themselves the Son of God afresh, and put him to an open shame.
Has he not read Hebrews 10:29-31?
Of how much sorer punishment, suppose ye, shall he [Bruce Gerencser] be thought worthy, who hath trodden under foot the Son of God, and hath counted the blood of the covenant, wherewith he was sanctified, an unholy thing, and hath done despite unto the Spirit of grace? For we know him that hath said, Vengeance belongeth unto me, I will recompense, saith the Lord. And again, The Lord shall judge his people. It is a fearful thing to fall into the hands of the living God.
Has he not read Romans 1:18-32?
For the wrath of God is revealed from heaven against all ungodliness and unrighteousness of men, who [Bruce Gerencser] hold the truth in unrighteousness; Because that which may be known of God is manifest in them [Bruce Gerencser]; for God hath shewed it unto them [Bruce Gerencser]. For the invisible things of him from the creation of the world are clearly seen, being understood by the things that are made, even his eternal power and Godhead; so that they [Bruce Gerencser] are without excuse: Because that, when they [Bruce Gerencser] knew God, they glorified him not as God, neither were thankful; but became vain in their imaginations, and their foolish heart was darkened. Professing themselves [Bruce Gerencser] to be wise, they became fools, And changed the glory of the uncorruptible God into an image made like to corruptible man, and to birds, and fourfooted beasts, and creeping things. Wherefore God also gave them [Bruce Gerencser] up to uncleanness through the lusts of their own hearts, to dishonour their own bodies between themselves: Who changed the truth of God into a lie, and worshipped and served the creature more than the Creator, who is blessed for ever. Amen. For this cause God gave them [Bruce Gerencser] up unto vile affections: for even their women did change the natural use into that which is against nature: And likewise also the men, leaving the natural use of the woman, burned in their lust one toward another; men with men working that which is unseemly, and receiving in themselves that recompence of their error which was meet. And even as they [Bruce Gerencser] did not like to retain God in their knowledge, God gave them over to a reprobate mind, to do those things which are not convenient; Being filled with all unrighteousness, fornication, wickedness, covetousness, maliciousness; full of envy, murder, debate, deceit, malignity; whisperers, Backbiters, haters of God, despiteful, proud, boasters, inventors of evil things, disobedient to parents, Without understanding, covenantbreakers, without natural affection, implacable, unmerciful: Who [Bruce Gerencser] knowing the judgment of God, that they which commit such things are worthy of death, not only do the same, but have pleasure in them that do them.
Man, this Bruce Gerencser dude is in a world of shit. That is, IF there is a God, IF that God is the Christian deity, IF the Bible is the Word of God. I am confident that not one of these claims is true. I am convinced that this life is the only one any of us have, and once we draw our last breath, that's it.
Let me conclude this post with the advice I give readers on the About page:
You have one life. There is no heaven or hell. There is no afterlife. You have one life, it's yours, and what you do with it is what matters most. Love and forgive those who matter to you and ignore those who add nothing to your life. Life is too short to spend time trying to make nice with those who will never make nice with you. Determine who are the people in your life that matter and give your time and devotion to them. Live each and every day to its fullest. You never know when death might come calling. Don't waste time trying to be a jack of all trades, master of none. Find one or two things you like to do and do them well. Too many people spend way too much time doing things they will never be good at.
Here's the conclusion of the matter. It's your life and you best get to living it. Some day, sooner than you think, it will be over. Don't let your dying days be ones of regret over what might have been.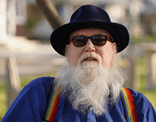 Bruce Gerencser, 65, lives in rural Northwest Ohio with his wife of 44 years. He and his wife have six grown children and thirteen grandchildren. Bruce pastored Evangelical churches for twenty-five years in Ohio, Texas, and Michigan. Bruce left the ministry in 2005, and in 2008 he left Christianity. Bruce is now a humanist and an atheist.
Connect with me on social media:
You can email Bruce via the Contact Form.
Your comments are welcome and appreciated. All first-time comments are moderated. Please read the commenting rules before commenting.