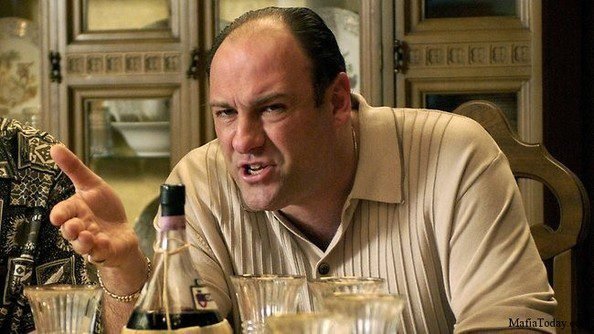 (The terms "preacher" and "pastor" are used interchangeably in this article)
Several years ago, I binge-watched all 86 episodes of the HBO show The Sopranos. Once I started watching The Sopranos, I was hooked. I quickly found out that the HBO version was quite a bit more racy than the sanitized version currently found on various cable TV channels.
The main character in The Sopranos is New Jersey mafia boss Tony Soprano, played by the late James Gandolfini. As I watched episode after episode, it dawned on me that Tony Soprano would make a good Independent Fundamentalist Baptist (IFB) preacher.
Now before I detail why Tony Soprano would make a good IFB preacher, I want to make sure every easily offended IFB preacher understands that I am not writing about ALL Independent Fundamentalist Baptist preachers. Yes, there are decent IFB preachers, just like there are non-pedophile Roman Catholic priests. However, the personality and character displayed by Tony Soprano is quite prominent among IFB preachers, so I have no qualms about painting with a broad brush; especially since little is done in IFB circles to deal with the Tony Sopranos in their midst.
The Independent Fundamentalist Baptist (IFB) church movement is noted for elevating men to a religious version of rock-star status. Every year, conferences are held that showcase the rock-star preachers of the IFB church movement. These men are treated like gods. People sitting in the pew listening to their oration are awed by their preaching and their stories of God's power and blessing. More than a few young preachers leave such conferences with their mind made up that they are going to pattern their ministry after So-and-So famous IFB preacher. After all, God gave So-and-So IFB preacher great success, surely God would do the same for the young preacher if he just followed in So-and-So IFB preacher's footsteps.
Even among IFB preachers who are not on the conference circuit, rock-star status can be gained. I know, for a time, I had such status. From 1983-1994, I pastored the Somerset Baptist Church in Mount Perry, Ohio. I started the church from scratch and the church grew quickly. In a few years, I was advertising the church as "Perry County's Fastest Growing Church" and "The largest Non-Catholic Church in Perry County."
Pretty soon young and/or struggling preachers wanted to know my recipe for success. I humbly told them . . . "God," and then I went on to list the six keys to my success:
Aggressive evangelism
Bus ministry
Regularly visiting in the homes of every church member
Great preaching
Attracting Christians who had the same vision I did
Marginalizing or running off church members who did not share my vision
Having rock-star status afforded me the opportunity to preach at other churches, conferences, youth rallies, and revivals. It would be dishonest of me not to say that I was quite enamored with my success. Yes, I believed it was God working through me, but it was I who was doing it. (I was 26 years old when I started the Somerset Baptist Church.)
IFB churches are almost always pastored by one man. Rarely do IFB churches have more than one senior pastor. Things like a plurality of elders or a church board are often preached against and considered unbiblical. Most IFB preachers I knew, including myself, bought into the Lee Roberson philosophy, Everything rises and falls on leadership. This meant that the success and failure of the church depended on me, the preacher.
Sadly, the focus on one man leads to all kinds of problems. In most IFB churches, the preacher has near absolute power and control over the church. Unless he preaches heresy, steals money, screws a deacon's wife, or gets caught at the local strip club, his power will likely not be challenged.
The longer a preacher is at a church, the more power he accumulates. Often, when church members try to challenge the preacher's control, they'll be run out of the church. Obedience to the Man of God is expected, dare I say, demanded.
Three Bible verses are used to prop up the preacher's authoritarian rule. After all, if it is in the Bible, it must be obeyed:
Saying, Touch not mine anointed, and do my prophets no harm. (Psalm 105:15)
Obey them that have the rule over you, and submit yourselves: for they watch for your souls, as they that must give account, that they may do it with joy, and not with grief: for that is unprofitable for you (Hebrews 13:17)
Rebuke not an elder . . . (1 Timothy 5:1a)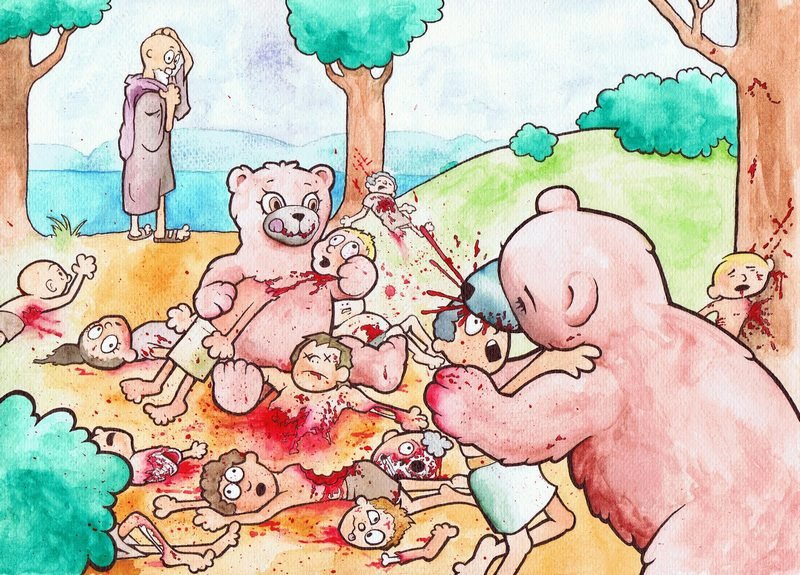 Never mind that these verses are taken out of context. Countless IFB preachers use these verses to remind church members that they are the men GOD has put in charge of the church. The pastor is the CEO, bwana, potentate, and king of the church. Messing with the preacher means you are messing with God. Church members are reminded about what happens when you mess with God's man:
And he (Elisha) went up from thence unto Bethel: and as he was going up by the way, there came forth little children out of the city, and mocked him, and said unto him, Go up, thou bald head; go up, thou bald head. And he turned back, and looked on them, and cursed them in the name of the Lord. And there came forth two she bears out of the wood, and tare forty and two children of them. (2 Kings 2:23,24)
Mess with God's man, challenge his authority, and you might get eaten by bears, or some other judgment might befall you.
In most IFB churches, the preacher is the cog around which everything turns. When church members are asked about where they go to church, they often say I go to Pastor So and So's church. The preacher's name is prominently displayed on the church sign, church advertising, and printed materials.
Sadly, many IFB churches, due to their preacher-centered structure, suffer serious decline or even closure when the preacher leaves. This is especially true for churches who lose their founding pastor. People are loyal to the man, and when the man leaves, so does their loyalty. If the church survives, it often faces attendance and offering decline as members seek out other IFB churches to attend. Many of the big name IFB churches in the 1960's-1980's did not survive the founding pastor leaving. Those that did survive are but a shell of what they once were. (This same phenomenon is often seen in privately held corporations when the next generation takes over the company.)
Many IFB churches survive the founding pastor's departure and the resultant attendance and offering decline. A new pastor comes in, states his new vision for the church, and things continue on. In time, the new pastor leaves and the whole process of upheaval and decline continues until the church gets a-n-o-t-h-e-r new pastor. The average church changes its pastor every 30-60 months. Some churches, after years and years of new pastors coming and going, close their doors.
With the above background in mind, let me now show you why I think Tony Soprano would make a good IFB preacher.
Tony Soprano is a charismatic person. He has a way of getting people to like him. People are drawn to him. He can manipulate people to get what he wants from them. Almost every episode of The Sopranos shows Tony Soprano manipulating women, fellow mobsters, family members, political leaders, business owners, and even his psychiatrist to get what he wants.
In Tony Soprano's world, it is all about getting what he wants. As the boss on the New Jersey crew, he has absolute life and death power. He ruthlessly uses this power to have sex with women, amass large sums of illicitly gained money, and remove anyone who challenges his control of the New Jersey crew.
Tony Soprano is a textbook narcissist. It is all about him. Tony Soprano is, with rare exception, indifferent to the problems of others. All that matters to him is his continued control of the mob kingdom he and his father John and Uncle Jr. have built. Anyone who gets in his way ends up in a shallow grave or wearing concrete boots at the bottom of the ocean.
Tony Soprano expects people to be loyal to him. No matter what he wants done — say, having his cousin's fiancé murdered — he expects people to support him. He expects everyone to follow the Mafia Code of Conduct, (Wikipedia article on omertà) even though he, at times, ignores the code.
In Tony Soprano's world, it is all about power and control. This even extends to his wife, children, and broader family. Tony Soprano is THE man and he expects everyone to bow to his wishes. As anyone who has watched The Sopranos knows, Tony Soprano has on-and-off problems with getting his wife and children to obey him.
Carmella, played by Edie Falco, Tony Soprano's wife, throws him out of the house because of his philandering. When Carmella tries to file for divorce, she finds out that no divorce lawyer will take her case. Ultimately, she realizes that getting a divorce is impossible and she makes an uneasy peace with Tony.
Tony Soprano is the cog around which everything revolves. He expects everyone to tell him what is going on. Failure to do this often results in Tony punishing someone physically or monetarily, and in some cases, Tony punishes them by "whacking" (killing) them.
Occasionally, those close to Tony try to talk to him about his excesses or errors in judgment (such as Jackie, Silvo, Paulie, Chrissy, Johnny Sack, Hesh, and Bobby). In a few instances, Tony changes his ways, but most often Tony ignores those who try to correct him. Often, attempts made to challenge his actions or behavior result in Tony holding a grudge. Sometimes, these grudges end with the person being killed.
At times, Tony Soprano is conflicted over his behavior. He has twinges of guilt over his infidelity and his killing of once-loyal soldiers and friends. He often talks to his psychiatrist, Dr. Jennifer Melfi, played by Lorraine Bracco, about his guilt and misgivings. He is rarely completely honest with Dr. Melfi, and when she challenges him, he often explodes in anger and ends the therapy session.
I see in Tony Soprano the perfect Independent Fundamentalist Baptist preacher. He is charismatic and friendly. He believes he is right and he is willing to use his power and authority to maintain his rightness. He is a chosen man, rising from the streets to mob boss. His testimony would be quite similar to many an IFB preacher's testimony of salvation and calling.
Just as the IFB preacher appeals to the Bible as his sole source of authority, Tony Soprano appeals to the Mafia Code of Conduct to govern his actions. And like more than a few IFB preachers who ignore the Bible when it suits them, Tony ignores the Mafia Code of Conduct when he needs to.
Tony Soprano expects others to pay homage to him. He is, after all, the boss. So it is with many IFB preachers. They are the men of God, they are the de facto power and authority in the church. IFB preachers are often lavished with gifts, money, all-expense paid trips, new suits, etc. These things are considered proper expressions of the church's love for their preacher. After all, where would the church be if Pastor So-and-So were not their preacher?
In many instances, the IFB pastor is regaled like Herod. In Acts 12:21-23 we find:
And upon a set day Herod, arrayed in royal apparel, sat upon his throne, and made an oration unto them. And the people gave a shout, saying, It is the voice of a god, and not of a man. And immediately the angel of the Lord smote him, because he gave not God the glory: and he was eaten of worms, and gave up the ghost.
While I don't think there is a god that strikes anyone dead, rock-star preachers go the way of all men. They die and their power and authority die with them. That is, unless they pass their power and authority on to their son, a common occurrence in IFB churches.
In the final episode of The Sopranos, Tony is sitting in a café with his wife and son. His daughter is outside parking her car. Into the cafe walk several men who look suspicious. Due to an ongoing bloody war between the New Jersey crew and one of the New York mafia families, Tony is afraid they are going to try to kill him.
The episode ends with the doorbell of the café ringing as the door is opened. Tony Soprano looks up and then the screen goes dark. Viewers are left to wonder what happened. Was it Tony's daughter coming through the door? Was it a hit-man?
Unlike Tony Soprano's fate, we know what is happening to the IFB church movement. It is dying. While some IFB churches continue to attract people, countless other churches have closed their doors or changed their affiliation. Thousands of church members have fled IFB churches in hopes of finding a kinder, gentler, less authoritarian Christianity. Sadly, they often find out that there are Tony Sopranos in every denomination. Many IFB church members end up leaving Christianity altogether. Some embrace other religions or become humanists, agnostics, or atheists.
As I have stated many times before, I am not anti-Christian. I am well aware that there are many fine Christian churches and pastors. While I disagree with their beliefs, I recognize that many people desire and need religion in their lives. My primary beef is with authoritarian IFB churches and pastors and Evangelicals who use cult-like tactics to control people. My wish for the IFB church movement is a swift and sure death. There are better religious choices for people if they dare to look. Why continue to eat steak at Ponderosa (Pound-of-Gristle) when you can eat a thick-cut steak at Texas Roadhouse?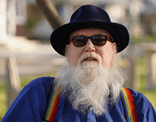 Bruce Gerencser, 65, lives in rural Northwest Ohio with his wife of 44 years. He and his wife have six grown children and thirteen grandchildren. Bruce pastored Evangelical churches for twenty-five years in Ohio, Texas, and Michigan. Bruce left the ministry in 2005, and in 2008 he left Christianity. Bruce is now a humanist and an atheist.
Connect with me on social media:
You can email Bruce via the Contact Form.
Your comments are welcome and appreciated. All first-time comments are moderated. Please read the commenting rules before commenting.