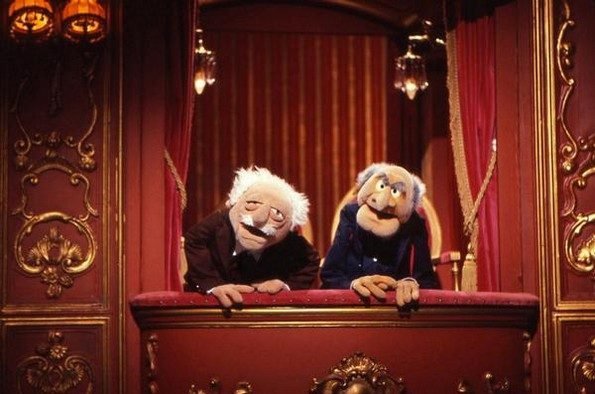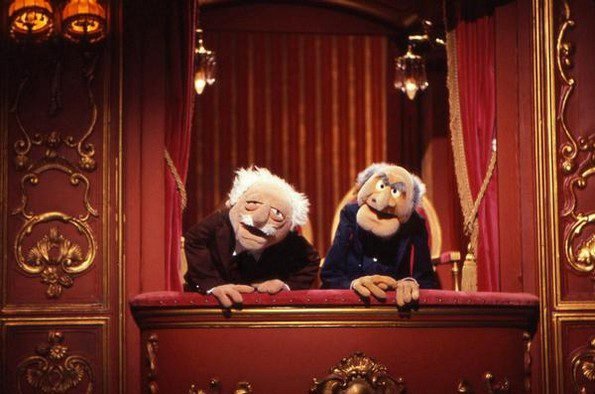 Recently, an Evangelical Christian sent me the following message via Facebook Messenger:
The things posted on this very sad antitheistic, misotheistic atheist page is spewing hatred for Jesus Christ whom you say you disbelieve in!

If so why not leave it alone?

Why does this page and other atheist pages exist??

We all know bugs bunny isn't real.

We all know the tooth fairy isn't real.

We all know Santa Claus isn't real.

We all know there is no leprechauns or Easter bunny or Mickey Mouse!

But there is not one page running them down!

Not one group meets in a coffee shop or library or had a convention to run them down and take them out of schools or public venues!

Jesus Christ is God! He is real and this is misotheism not atheism!

He loves you and died and rose again to give you eternal life in heaven and forgiveness of sins.

I pray each person here will eventually allow the Holy Spirit to convict them and will accept his gift!

BEternity separated

Eternity separated from God will be horrendous!

Fire! Screaming and crying and torment! Forever ! No one will get out of hell and yes it is real!

You will curse the day you were born!

You will curse the second you were conceived!!!

You will wish you were murdered (aborted) an atrocity that many of you support!

You will wish your daddy would have pulled out of your momma!

That's how unimaginably horrible hell will be!

You don't want to go there and Jesus died for you so you would not have to go there!

God bless!
The sender of this message seems to think that I "hate" God, thus I am misotheist, and not an atheist. What's with Christians refusing to let me self-identify? I have never told a professing Christian that he or she is NOT a Christian. I accept at face value their claim of faith in Jesus. It's not up to me to say, "Oh, you are not a True Christian®." I leave it to Christians to fight among themselves about who is the real Christian and who is not. I just wish that Christians — Evangelicals, in particular — would respect me enough to accept at face value my story — that I am an atheist. How hard can this be, right?
I don't hate the Christian God, nor do I hate Satan, Jesus, or countless other deities. Jesus died almost 2,000 years ago, end of discussion. Why would I waste my time hating a dead person? God and Satan, on the other hand, are myths. Again, why would I waste my time hating mythical beings? Such behavior is silly and absurd.
This commenter confuses the deity Christians worship with the beliefs and behaviors of said Christians. My objection is to what is done in the name of God/Jesus. My objection to the theocratic tendencies of Evangelical churches, pastors, and parachurch organizations. A mythical deity can't harm anyone. However, works done in his name can, and do, cause psychological and physical harm. (Please see Why I Hate Jesus.)
I will leave Christianity alone when Evangelicals, Mormons, and conservative Catholics retreat to their churches and stop trying to turn the United States into a "Christian" nation. As long as Evangelicals, Mormons, and conservative Catholics attempt to force their theology and interpretation of the Bible on unbelievers, I am going to object. One need only watch President Trump's attempt to ingratiate himself to Evangelicals or his appointment of Amy Coney Barrett to the U.S. Supreme Court to see how dangerous Evangelical Christianity really is. Who is it that is trying to abolish abortion, LGBTQ rights, same-sex marriage, and is integral to the rise of white supremacy in the United States? Evangelicals. You see, their God is not the problem, they are.
The last part of this man's message is one assertion after another. Blah, blah, blah … either accept what I am saying or you will forever burn in Hell. I love it when Evangelicals threaten me with God's punishment and eternal torture. Refuse to repent? God is going to get you! In fact, you will wish you had never been born. Again, blah, blah, blah . . . I have heard such nonsense more times than I can count. God doesn't exist and Jesus is dead. What do I have to worry about?
I don't fear what God may do to me any more than I fear Santa Claus making a list and checking it twice, looking to see who has been naughty or nice. It is flesh-and-blood Evangelical zealots I fear, especially those who are gun-toting white supremacists. We need not fear God, but God's people? Foolish is the person who doesn't recognize that Evangelicals are an existential threat to our republic; that given enough power, they will either incarcerate or kill atheists, agnostics, pagans and other unbelievers.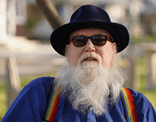 Bruce Gerencser, 65, lives in rural Northwest Ohio with his wife of 44 years. He and his wife have six grown children and thirteen grandchildren. Bruce pastored Evangelical churches for twenty-five years in Ohio, Texas, and Michigan. Bruce left the ministry in 2005, and in 2008 he left Christianity. Bruce is now a humanist and an atheist.
Connect with me on social media:
You can email Bruce via the Contact Form.
Your comments are welcome and appreciated. All first-time comments are moderated. Please read the commenting rules before commenting.