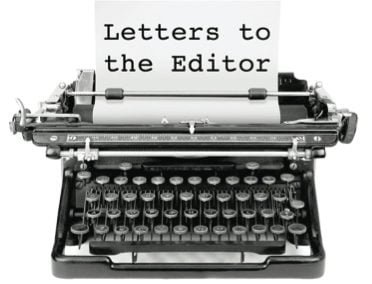 What follows is a small sampling of the letters to the editor of The Zanesville Times Recorder I wrote between November 1986 and January 1995. These letters should forever put an end to the notion that I was never a True Christian®. These letters also should help current readers understand why former congregants and colleagues in the ministry are so troubled and upset by my defection from the one true faith. The contrast between then and now is glaring.
Personally, I find these letters embarrassing, but I publish them today to help readers better understand my journey from Evangelicalism to atheism. (Please see From Evangelicalism to Atheism.)
November 13, 1986
TEXTBOOK READING CASE BADLY REPORTED
To The Editor:
I have for some weeks now very carefully read the articles presented for public reading in The Times Recorder. I have particularly paid attention to those that deal with religion in general and fundamentalist Christianity in specific.
I am of the opinion that The Times Recorder is extremely biased in its reporting of fundamentalist activities. Case in point: the Tennessee textbook-reading book court case. While I certainly do not agree with all of the values these Christians held in regard to some of the books they wished banned from their schools, I believe they have a right to decide what or what not their children are to be exposed to in school.
Remember, children belong to their parents, not the state! Opponents say the state has a compelling interest. Why not have enough compelling interest to make sure kids can read and write? Parents have a right, to mold their children in the religious and ethnic values they see fit. Many will say then remove your children from the public school system and put them in a private school. This is exactly what many Christian parents have done, but even then the state tries to exert control. We are a nation founded on freedom. Why not allow fundamentalist parents to exercise that freedom by keeping their children from reading books they feel are offensive?
I feel that The Times Recorder in its reporting of this issue has tried very hard to present only the liberals' point of view. When the fundamentalist point of view is presented it seems it is always presented in a negative, scornful, dumber-than-a-ridge-runner way.
How about some unbiased reporting and truly delved into why these parents believe the way they do? How about finding out what those in Muskingum County feel on the Issue? People have the right to know both sides of an issue. It's time that newspapers begin presenting it.
Bruce Gerencser
Somerset Baptist Church
January 25, 1988
EDUCATION CHOICE IS PARENTS' RIGHT
To The Editor:
I am writing to express my view on the recent article regarding the contemplated jailing of a Toledo couple for home schooling their children without Wood County school board approval.
It is a sad day in America when parents do not have the opportunity to choose how to educate their children. Studies show that children taught in a home school or Christian school environment consistently test higher than their counterparts in the public school. So the issue cannot be educational quality.
The real issue is control. The state, through its government sponsored schools wants to control our children. They feed our children a daily diet of humanistic philosophy and teaching.
They are taught there is no God, no authority and no absolutes. Is it any wonder our country is in the shape it is? We are products of our teaching.
We are told much of a person's character is formed in their early years of life. He who gets the children when they are young will usually get them for life. For the humanists to further their cause, they must control the educational system. Thus, the reason for the case in Toledo.
I applaud this couple for standing up for their right to educate their children. They will be children who I am sure will know that there is a God, that there is authority and that there are absolutes. That is the only hope for America.
Bruce Gerencser
Somerset Baptist Church
July 5, 1989
THERE IS PRIDE IN FLAG-WAVING
To The Editor:
I am writing to express my view in regard to the recent Supreme Court decision dealing with flag burning.
It is appalling to think that we have come to the point in this country where we are even discussing whether or not it is acceptable to burn the American flag. Previous generations would roll over in their graves if they could bear the discussion going on today.
We live in the greatest country in the world. We are a nation founded as "One nation under God." The flag of the United States of America represents that "One nation under God." It is a great honor to be born in this country. We are the freest country that has ever graced the pages of history.
Our flag represents that freedom. Those who want to desecrate our flag should be given a one way ticket to Beijing, China. Let's see how they like freedom Chinese style.
I would also like to suggest that Sen. Howard Metzenbaum be given the first ticket. He is a disgrace to this country and the State of Ohio. If he is personally against flag burning, then let his voting record reflect that. It sounds to me like Sen. Metzenbaum wants to have it both ways, and that is not possible.
It seems to me the issue is patriotism or left wing liberalism. Which will it be? As for me I'm with the countless throngs of people who still revere and honor "Old Glory." I'm proud to be a flag waving American.
Bruce Gerencser
Somerset Baptist Church
November 7, 1989
STORY ABOUT RALLY FULL OF HALF-TRUTHS
To The Editor:
I am writing to express my disgust over the liberal reporting by The Times Recorder as exhibited in the article entitled, "Abortion Rallies Have Large Turnout," which appeared in the Monday, Oct. 30, edition of The Times Recorder. The article is full of half-truths and it is evident the writer of the article is pro-choice. I had the privilege of attending the Rally of Hope, a pro-life rally on Saturday, October 28. It will go down as one of the highlights of my life. It's too bad The TR chose not to give more newspaper space to this event.
Now to the article. It is statistically proven that most Republicans are pro-life. I thought it was ironic, you were able to dig up one Republican at the pro-choice rally that was for abortion. As a Republican, I assure you, most Republicans are pro-life. Thelma Moore does not represent the sentiments of most Republicans.
I also thought it was noteworthy that the article did not mention that Gov. Celeste participated in the pro-choice rally. Are you afraid to let the local citizens know that our governor is for killing innocent unborn children?
Finally, the article only printed half of Mr. John Willkes comments. It will be noted that his comments were in reference to how a survey can be tainted by the questions asked.
The rest of the statistical quote was "69 percent of Americans believe there should be laws to protect the lives of the unborn?" I wonder why this statistic was left out. Could it be that indeed America is a Pro-Life people?
Bruce Gerencser
Somerset Baptist Church
November 10, 1989
SATAN ALIVE IN OUR WORLD
To The Editor:
I am writing in response to the editorial on Halloween by Dave Claypool. Mr. Claypool seems to doubt the reality of a person called Satan (or the Devil). The Bible says in I Peter 5:8, "Be sober, be vigilant; because your adversary the devil as a roaring lion, walketh about, seeking whom he may devour."
One only has to look around our country and see pornography, AIDS, homosexuality, abortion, divorce, rampant drug and alcohol abuse, child abuse, and many other signs of decadence,. to know that the Devil is alive and well. He desires to destroy our families and our country. One way he accomplishes this is by getting people to believe his actions are harmless. Such is the case with Halloween.
Halloween is the High Holy Day of the Satanic Church. You will find that clearly stated in the "Satanic Bible," by Anton LaVey. Halloween has always had its roots in the occult and satanism.
Mr. Claypool may call objectors to Halloween, zealots, but at the least, we are not blinded to the devices of Satan. Mr. Claypool may, in satirical humor, mock those who believe Halloween is Satanic; but someday, each of us will draw our last breath in this life. Then we will see if there is a real Satan and who has been blinded.
Bruce Gerencser
Somerset Baptist Church
January 31, 1990
MORAL APPROACH IS MISDIRECTED
To The Editor:
I am writing in response to the letter written by Kenneth Prior in the Jan. 19, issue of The Times Recorder.
The purpose of my letter is not to debate the issue of the group called "Strike Force." I personally have a problem with those types of ministries and the Jesus Christ they portray.
My issue of contention rests with the statements about the assemblies held at various schools. It was discussed, but not Jesus Christ.
Morals without Jesus Christ are nothing but self-righteous acts.
The permanent solution to drugs, booze, sexual pressures, etc., is a personal relationship with the Lord Jesus Christ. The public school system for 25 years has been teaching a situational morality without God and the Bible.
The Result? A nation of young people that have little, if any, moral values.
Drugs, premarital sex, booze drinking, abortion, and venereal disease are all on the upswing among our young people. First-time occurrences of many of these things mentioned now occur with our elementary-aged children. Why? Morals without Jesus Christ and the Bible.
What this country needs is less Hollywood religion and more old-fashioned Bible preaching. An assembly on morals without a clear presentation of Jesus and the Word of God is like an automobile without tires. It is useless and it's not going anywhere.
Bruce Gerencser
Somerset Baptist Church
October 8, 1990
GOOD QUESTION FOR CHRISTIANS
To The Editor:
This is in response to the article on Armageddon in the Sept. 30th Times Recorder.
While I would agree with some of the facts, I disagree wholeheartedly with much of the article. The Bible teaches the world as we know it is headed down a path that leads to destruction.
The final event that takes place on that trek is the Battle of Armageddon. When sin has been destroyed and the Lord Jesus Christ vindicated, God will bring into existence a new heaven and a new earth.
His people, those who have been born again, will live for eternity in the new heaven and new earth. Those who reject Jesus Christ and his salvation will spend their eternity in the lake of fire.
Prior to the end, God will pour out his wrath on this earth in a period which is commonly called the tribulation. My point of disagreement with the article is the issue of Christians being absent from the earth while God judges it.
This is nothing more than "pie in the sky" thinking. God's people will face persecution and death during the tribulation, God's people have always faced trial. Why should this generation of weak, carnal, and loose-living Christians be any different?
During the tribulation, God intends to purify His Church. It is time for Christians to WAKE UP!
A lost world needs to see a Christianity that really matters. We have had enough Bakkers and Swaggarts. The world needs to see a holy people who love God and obey His Word. Is God's closing in on Armageddon and the tribulation?
While most preachers are too busy building their kingdoms on this earth, I intend to be on the street corners of our communities proclaiming a message of repentance! There are still some of us who believe in preaching "REPENT, for the end of the world is at hand."
But this message is not only for lost sinners, but for Christians also. Luke 18:8 says, "When the Son of cometh, shall He find Faith on the earth?" I would suggest that is a good question for each Christian to answer.
Bruce Gerencser
Somerset Baptist Church
February 2, 1991
BIBLE IS CLEAR TRAINING GUIDE
To The Editor:
I am writing in response to an article 'entitled "Controlling Your Household Tyrants," written by Ron Smitley of Six County Inc.
From the tone of the article I can see Dr. Spock lives on.
God did not leave child training to chance. He gave each of us a clear guide for training children, and it's the Bible.
The problem is many so-called experts have called the teachings of the Bible outdated. They would even suggest the Bible teaches child abuse. But is that the case?
The Bible teaches sexual abstinence before marriage. Planned Parenthood and public school sex education programs teach children safe and responsible sex. Result? Rampant venereal disease and pregnancy. Who shall we blame?
The Bible teaches homosexuality is a gross perversion. The liberals of the day call it an alternative lifestyle. Result? AIDS. Who shall we blame?
The Bible teaches marriage for life with monogamy inside the marriage. Society says live together, get a divorce if you are not happy, etc. Result? Broken homes, venereal disease and abused children. Who shall we blame? I could go on and on.
The Bible says in Proverbs 22:15, "Foolishness is bound in the heart of a child; but the rod of correction shall drive it far from him." I will agree with Smitley on one point, we DO have tyrants in our homes. The reason? No Biblical discipline.
A parent who loves their children will spank them if they rebel against their authority. (Which is, by the way, a God given authority.) Proverbs 13:24 says, "He that spareth his rod hateth his son; but he that loveth him chasteneth him betimes."
The hope of America rests in its families. We need to get back to Bible-based family practice. It is the only way!
Bruce Gerencser
Somerset Baptist Church
April 10, 1992
CHILD ABUSE LIST COULD BE FAULTY
To The Editor:
I am writing in response to the article on the secret child abuse record, which appeared in the March 30 issue of The Times Recorder.
If the statistics quoted are to be believed, 10 to 20 percent of all adult Ohioans are on this list. Are we really to believe 600,000 Adults in this state are suspected Child abusers? Either the statistics are incorrect or the method by which one ends up on this list is faulty.
Granted, child abuse is a serious problem. In 15 years of pastoral ministry I have seen my share of cases. I have no objection to those who have been convicted of bonafide child abuse crimes, being placed on a list.
But I have a sneaking suspicion many on this "McCarthy Era" list are guilty of nothing more than good discipline practices.
The official philosophy of the Ohio Department of Human Services, the state teachers' unions, and the different departments that offer help to children, is that of no corporal punishment. According to them, to paddle a child, for any reason, is child abuse. Several other states are trying to pass laws that will outlaw all forms of corporal punishment.
Our schools in Ohio have removed corporal punishment as a means of discipline. Result? Read the newspaper and see the mayhem in the public school system.
Educators blame it on the family structure. Perhaps this is true, but who suggested to this generation's parents that they discard time-tested, God-mandated forms of child discipline? We must lay the blame at the feet of social workers, educators, liberal ministers, and mental health workers who bought Benjamin Spock's line on discipline. The result of all this is a Society that is in rebellion to all authority including God's!
The only thing Spock's book is good for is paddling a rebellious child. OOPS! I better not say that. Some liberal bureaucrat might turn my name in to the DHS list keepers.
May we ever be reminded to: Train up a child in the way he should go, and when he is old he will not depart from it. Prov. 22:6. That training includes proper child discipline.
Bruce Gerencser
Somerset Baptist Church
August 31, 1992
DEMOCRATS ARE AT ODDS WITH GOD
To The Editor:
I am writing in response to recent articles dealing with President Bush's comments about Bill Clinton's views of God and religion.
Bill Clinton and Albert Gore are Democrats in the truest sense. They try to pass themselves off as conservative, family-oriented politicians, but such is not the case. To be a Democrat is to be a liberal. While there may be good, conservative people in the Democratic Party, the official party stance is a liberal one. President Bush has every right to call Bill Clinton into question in regards to his views of God and religion.
The official Democratic line is pro-abortion, anti-capital punishment, expanded social programs, and pro-homosexual. This and many other issues puts the Democratic Party in direct opposition to the Bible, which then puts them at odds with God.
While I am not so naive to believe that being a Republican and a Christian are synonymous, the Republican Party does stand for many things that are right. I am a Republican not because of George Bush, but rather because of what the party stands for. Pro-life, pro-capital punishment, and social programs that help people (and not enslave them) are some of the reasons for being a Republican. These are Biblical values.
I have my concerns about the Republican Party. My fear is that they are just a few years behind the Democrats. This is evidenced in their courting of the homosexual vote. Instead of openly courting the homosexuals, better time would be spent passing and enforcing sodomy laws. God declares that homosexuality is a perverse sin.
Bill Clinton and Albert Gore both claim to be Baptist and Christian. Their views are incompatible with true Christianity, and as far as them being Baptists, I am ashamed that they would number themselves with those who for the most part oppose what they hold to politically. The Baptist churches which Clinton and Gore are members of should speedily exercise church discipline and remove these men from their church rolls. They have no right to the name Baptist, let alone the name Christian.
Bruce Gerencser
Somerset Baptist Church
January 15, 1993
CHOICE OF CHELSEA'S SCHOOL SHOWS CLINTON'S HYPOCRISY
To The Editor:
I am writing to express my views in regards to Bill Clinton's decision to put his daughter in a private school. While I am an ardent advocate of private education, I believe Mr. Clinton shows utter hypocrisy in his decision.
We should remember, just months ago, Mr. Clinton ran on a platform of anti-school choice. He strongly believes that children should be educated in state schools. Unless of course it is your child and then you do what is best for the child. Mr. Clinton needs to practice what he preaches. If public education is so wonderful, why not enroll your daughter in the Washington, D.C., city schools?
No, Mr. Clinton knows that the D.C. schools are for the most part juvenile detention centers. Crime, violence, guns, etc. are commonplace. I wouldn't want to educate my children in that environment either. Where are the teacher's unions, now? Or do they know, like Mr. Clinton, the true shape of many of our school systems.
I am one parent who has determined to provide my children with a private, religious education. As progressive education, coupled with an amoral society, moves in force in our local communities, we can expect to see the same problems here that they face in Washington, D.C.
I trust Mr. Clinton will see what a hypocrite he has been. I don't condemn him for doing what is best for his daughter. My prayer is that each of us will be allowed to do the same. For my family it is to send them to a non-chartered, non-tax supported Baptist school that teaches Bible morals, ethics, and doctrine. If Mr. Clinton has a right to choose, so should we!
Bruce Gerencser
Somerset Baptist Church
February 5, 1993
HOMOSEXUALITY PERVERSE SIN
To The Editor:
I am writing to express my views in regards to the issue of homosexuals in the military. It is an admitted fact that homosexuals have long existed in the various branches of the military. The issue is whether or not their conduct or lifestyle should be given sanction.
This issue is much deeper than whether or not homosexuals can serve in the military. It clearly is a moral issue. If we have not, as yet, become a paganistic, amoral society, then it would do us well to address the morality of this issue. Is homosexuality moral?
For those who hold to the Bible being their standard of morality, homosexuality is indeed a perverse sin. While adultery and fornication are grievous sins as well, homosexuality goes beyond them in the fact that it goes against nature (Romans 1)God made man and woman to have distinctive roles. The very core of homosexuality goes against ALL that God intends. Bible believers reject the notion that homosexuals are born that way. Homosexuality is a lifestyle choice.
I would implore Congress to override the intentions of the Clinton administration and ban homosexuals from the military. Their lifestyle is incompatible with the rigor and order of military life. To those caught in the web of homosexuality I would beg them to turn to Christ in repentance and I believe they will find a Savior who will not only forgive them but will also deliver them from the deep sin they are in (2 Corinthians 5:17).
Bruce Gerencser
Somerset Baptist Church
April 11, 1993
CHRISTIANS MUST MAKE JUDGMENTS
To The Editor:
I am writing in response to the letter by Doug Allen in The Times Recorder April 1. Mr. Allen's views show very forcefully what is wrong with professing Christianity.
As Christians, we have been called to a life of holiness and commitment. We are to love what God loves and hate what He hates. We are to be the salt of the earth and the light of the world. But today, the salt has lost its savor and the light has gone out.
Mr. Allen equates those who make Biblical Judgments with those who hate and spew forth bitterness. Who is judging now, Mr. Allen? I have no hatred or bitterness in my heart toward others. My desire is to reach the sinner man with the gospel of Christ. My desire is to imitate my Lord in his love and compassion for sinners. But that DOES NOT mean we throw Bible truth and judgment to the wind.
People who take the view of Mr. Allen and claim to be Christians are in direct violation of the Scripture. We are to judge righteously and properly. To do so means making judgments about the society we live in. Contrary to the opinion stated by Mr. Allen, we ARE to speak for God. If His people do not speak for Him, who will? God gave us the Bible, which we must proclaim to our generation. It's repent or perish!
Finally, I would say that perhaps the root problem is a theological one. Mr. Allen suggests that the only difference between a Christian and all others is a sincere prayer. This thought is the core of Arminianism and is utterly false. True Christianity is a turning from sin and an embracing of Christ by faith. It is the adopting of a new life in Christ in which Christ becomes the Lord and Savior of a person. Anything less will not avail. Some people are sincere and certainly some even pray but that is not true Christianity.
Bruce Gerencser
Somerset Baptist Church
May 26, 1993
JESUS CHRIST IS THE ONLY HOPE
To The Editor:
I am writing in response to the May 19 letter by William Lacy. Mr. Lacy shows the demeanor and character of a man who rejects God and His infallible truth, the Bible. His letter is filled with distortions and inaccuracies.
First, he would have us believe that those of a "fundamentalist" persuasion do not think for themselves. While there are those who are "closed-minded," and who would argue that Mr. Lacy himself doesn't have a very closed mind, most Christians think for themselves. We wrestle with the truth of the Scripture. Some of the greatest thinkers in history have been Christians. I would gladly allow Mr. Lacy to look over my library. He will find books by men of education and stature.
Secondly, Mr. Lacy takes the approach that all who say they are Christian are indeed one. Not so! The Bible does not teach a salvation of many different roads all leading to one place. There is one hope of salvation and that is in Jesus Christ.
Such is the case on the moral issues Mr. Lacy brings up. There are not two ways to look at ANY of the issues he raises. It is not what man says, but God. It is of little concern to me that most denominations advocate abortion and homosexuality. The Bible declares both to be wicked and that is sufficient for me. The problem today is that what is called Christianity in America, for the most part, is false religion.
Mr. Lacy would have you believe that Christians believe they are not accountable to civil government. Sure we are, as long as that government rules in a righteous manner. The law of God is sufficient for any society. It is when civil government attempts to become god that conscientious Christians must object and stand against their government. We will either be ruled by God's law or man's law.
Bruce Gerencser
Somerset Baptist Church
July 9, 1993
OUTRAGED AT HISTORY REWRITE
To The Editor:
I am writing to express my outrage at the deliberate attempt to rewrite American history as attempted on the Mini Page June 28. The issue, which is mainly for children, featured Thomas Jefferson as the main subject. In among many historically correct facts were at least two blatant distortions of history.
The first dealt with the quote from the Declaration of Independence. It is remarkable that two important words, Creator and unalienable, were left out. They talk about being endowed with rights, but who did Jefferson say endowed us with those rights? Their Creator! The proof that this is a deliberate misrepresentation rests in the fact that all other phrases left out in the context of the quote were represented with ellipses. Such was not the case with the omission of "their Creator." The word unalienable was also deliberately left out. The politically correct would have us believe that the government endows people with rights, which at any time can be taken away. Hogwash! Men are endowed by their Creator with unalienable rights, rights that cannot be taken away by man. The foremost of these are life, liberty and the pursuit of happiness. Daily our government continues to encroach in the areas of our unalienable rights.
I would also note in passing that the part in the Mini Page dealing with religious freedom paints a very biased and skewed view. It shows the symbols of the supposed five major religions in America. Would the writers of this article have us believe that these five religions were in existence when Jefferson wrote his various thoughts on religious freedom? The 18th century of America was a century dominated by Christianity. No Buddhists, Hinduists or Islamics and very few Jews. Let's at least paint an accurate picture. Next we'll be reading articles from these historical reconstructionists that the doctrine of separation of church and state as practiced today was what Jefferson meant when he wrote of the issues of government and church separation. Nothing could be further from the truth.
Bruce Gerencser
Somerset Baptist Church
December 9, 1993
GOD HATES SIN AND SINNERS
To the Editor:
I am replying to the Dec. 3 letter written by J.D. Kimple. Mr. Kimple accuses me of being uninformed and of using rash generalizations. The truth of the matter is that Mr. Kimple has bought into the government line about AIDS. We can quote statistics galore but they prove nothing.
The largest percentage of those having AIDS is homosexual. Yes, it has spread to the heterosexual population, but the issue is still the same. Heterosexuals are getting AIDS for the most part because of immoral sexual practices. Show me two people who were virgins when they married and were faithful to each other and now they have AIDS. There is no such case. Morality and fidelity and the only cures for AIDS.
As to God being a kind, loving God, yes, he is. I am thankful for his saving grace. But God also hates sin. God punishes sinful men for their wicked practices. The old cliche "God hates the sin, but loves the sinner" is not in the Bible. God hates sin and those who do it. Man must flee from the wrath of God. Only then will man find love and forgiveness. God saves men out of their sin and does not leave them in it. God's view of homosexuality is summed up in the story of Sodom and Gomorrah. Mr. Kimple is not questioning my religious convictions, but rather the word of God. Let God be true and every man a liar.
Bruce Gerencser
Somerset Baptist Church
November 15, 1994
ALL LIFE IS PRECIOUS
To The Editor:
Recent news reports have touted a new test that can be used for detecting Down Syndrome a month earlier than before. This new test is called Chorionic villus sampling, or CVS. Prior to this new test, amniocentesis was the primary method used to detect Down Syndrome while the child was still in the womb.
We are told that women over 35 should have this testing done to determine whether or not their child has Down Syndrome. What is not being said? That the only reason for this type of testing is so an abortion can take place if the test comes back postitive. Now we can kill the unwanted Down's child at 10 weeks instead of 16 weeks. Our nation continues down the path of decadence, murdering those who don't fit the accepted criteria of life. God help us.
All life is precious. It is the gift of God. Who are we to determine what is "quality" or "acceptable" life? God never gave us that right. Some would argue that the over 35 mother would like to know if she is carrying a Down's child. When the test came back negative she would then be relieved. Why does it matter? If abortion is not the issue then it does not matter if the child is Down's. But abortion is the issue, and we continue our killing ways.
God will hold us accountable for how we treat the innocent and the helpless. As a parent of a Down Syndrome child, I thank God for allowing us the privilege to have our daughter. Yes, there are those difficult moments, but the precious moments far outweigh the difficult ones. We wouldn't trade our daughter for all the money in the world. May God help each of us to view life as precious. May we stand against anything and anyone that depreciates human life. From the womb to the grave we uphold the sanctity of life.
Bruce Gerencser
Frazeysburg
December 16, 1994
RAZE THE STRUCTURE
To The Editor:
The issue of school prayer will prove to be one of the hottest topics of 1995. Newt Gingerich and other ardent right wing Republicans plan on making it one of the first topics addressed in 1995. I guess we should feel excited that the Republicans are trying to get God on our side again. If we can just get prayer back in the schools, then America will have the favor of God
Please don't do God any favors. For the first time in my life, and I am sweating as I write this, I agree with the liberal, card-carrying, ACLU members. Let's keep prayer out of school. Do we really think, that a moment of prayer, at the start of the school day, is going to make a difference in our society? I think not By the time the politicians and the courts get done with what type of prayer will be acceptable, it will certainly not resemble anything that would be pleasing to the God of the Bible.
Christian parents are naive if they think that a momentary prayer at the start of the public school day will keep their children safe from the onslaught of humanistic instruction. Instead, Christian parents need to ask themselves if their children belong in public schools in which everything the Bible teaches is held up to question and ridicule. We can put our heads in the sand, Christians, but when we come out of our hole, the fact still remains: the public school system is bankrupt and no place for Christians to educate their children.
Yes, I am aware of the fact that there are fine Christian educators in the public school system, and they are to be commended for their diligent effort, but the Titanic is sinking and it is time to man the lifeboats.
Do you want prayer, real prayer in school? Then put your children in a school that believes the Bible and which encourages, by teaching and action, students to pray to the God of the Bible. Or perhaps, like some of the rest of us, home school your children. Prayer is always legal in the home school.
My main objection about school prayer has nothing to do with the school itself. It is time that Christians and churches quit being hypocrites. We want the public schools to practice what we are not practicing ourselves. The average Christian prays less than five minutes a day. Churches have prayer meetings in which nobody prays. Are we concerned about America? Then let's pray. Let's make our churches houses of prayer again. Religious leaders continue to clamor about the need for revival The precursor to every great revival is prayer. The New York revival of 1858 came forth from a small prayer meeting. Thousands were converted. Moral change was effected. But today, where are the cries of mourning coupled with prayer and fasting?
It is time to be honest. School prayer is just new paint on the outside of a dilapidated, soon to collapse structure. Oh, it may look nice for a while, but the building is sure to collapse. We don't need any more paint Instead, let's raze the structure and build it again.
People of prayer. That is what America needs. When we become a people of prayer, we will not have to worry about school prayer. When Christians determine to walk according to the teachings of the Bible, the public school systems will either change or their buildings will be empty.
It's time to quit blaming the devil, the Democrats, or Bill Clinton, and instead put the blame where it belongs. We, as Christians, have forsaken our duties and responsibilities. We are to be the salt of the earth and the light of the world, but we have become a salt that has lost its savor and it's pretty dark out there.
Bruce Gerencser
Frazeysburg
January 4, 1995
SHOOTINGS ARE WRONG, BUT SO IS ABORTION
To The Editor:
We find in the news again the report of another abortion clinic shooting. First, the paper was filled with articles on Paul Hill the Presbyterian minister recently convicted of murder in Florida. Now, I am sure we will be fed a continued diet of stories about John Salvi, the purported Boston abortion clinic shooter.
Paul Hill and John Salvi committed horrible acts; acts that God does not condone. God, in his unalterable moral law, declared "Thou shalt not kill." The end never justifies the means, and the killing of abortion clinic workers will never bring an end to abortion. These two men are murderers and must face the consequences of their sin.
Sometimes men and women can become so committed to "the cause" that they lose sight of moral rightness. Instead any action becomes justified as long as it serves the cause. In the end, Paul Hill and John Salvi must answer to God.
But just as killing abortion clinic workers is murder, so is the aborting of babies. People who work in abortion clinics are employed in the killing fields. They, by their employment in such places, lend their support to the killing that goes on in the name of a "woman's right to choose."
While I feel sorry for the Nichols family who lost their daughter, Lee Ann, in the recent clinic shootings, let us not forget that Lee Ann Nichols was a willing participant in the killing fields. She may have only been a receptionist, but she knew what went on behind closed doors. Her brother was quick to quote the Bible and decry his sister's murder, and rightly so. But his sister has blood on her hands also.
Lee Ann Nichols wanted the world to be more civilized. Abortion will never make us more civilized. Abortion, for any reason, devalues the worth of a human life. Human life is now nothing more than fetal tissue to be tossed away at a woman's whim.
There is only one answer to this problem. Man must obey his God. And Jehovah God said "thou shalt not kill." It is time that we figure out God really meant what He said.
Bruce Gerencser
Frazeysburg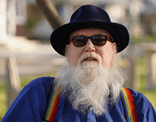 Bruce Gerencser, 64, lives in rural Northwest Ohio with his wife of 43 years. He and his wife have six grown children and thirteen grandchildren. Bruce pastored Evangelical churches for twenty-five years in Ohio, Texas, and Michigan. Bruce left the ministry in 2005, and in 2008 he left Christianity. Bruce is now a humanist and an atheist.
You can email Bruce via the Contact Form.
Your comments are welcome and appreciated. All first-time comments are moderated. Please read the commenting rules before commenting.