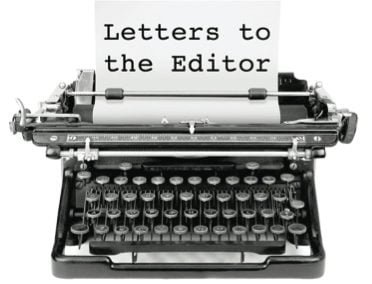 What follows is a sampling of the letters to the editors of the Bryan Times and the Defiance Crescent-News I wrote between 2008 and 2012. These letters were written after I deconverted from Christianity in November 2008.
December 2008
Manifest Destiny, an American Fantasy
Dear Editor:
I am writing in response to the letter to the editor by Rebecca Soellner.
In her letter she extols the virtues of the American Dream and love for God. Her letter is a good example of the error of Manifest Destiny — the notion that America has a divine purpose and future ordained by the Christian God.
Such thinking allows Soellner to justify the demolishing of the land and the killing off of wildlife and indigenous people just so our forefathers could plant the seeds of faith, hope, and love. I am not sure that the God of faith, hope, and love (1Cor. 13:13) wants any part of a people who stole the land from its rightful owners and then murdered them if they resisted. I seriously doubt that God was delighted when our forefathers corralled hundreds of indigenous men, women, and children into a building, set the building on fire, and burned them to death.
The spirit that Soellner extols allowed our forefathers to take what was not theirs and kill those they had no right to kill, all in the name of the Christian God. Our nation had a bloody, sinful beginning and we should recognize it as such. We had no right, God given or not, to do what we did. Think of how we would respond if Ohioans decided it was their manifest destiny to live in Indiana and they, by force, stole the land and killed the inhabitants of Indiana. There would be outrage at such barbarity, and rightly so.
Some of our forefathers were indeed Christian men and women. But many of them were not. Some of them came to America because of religious freedom and then made laws forbidding any other religion but the Christian one (and in some cases outlawing the Catholic religion). Many of our forefathers were opportunists who saw a great opportunity to amass land and wealth.
They had a respectable form of religion and thought nothing of using their religion to gain economic advantage. If it meant that they ended up with more money, they gladly went along with the notion that God was behind their endeavor.
Some day I hope the myth of the Christian nation will be put to rest. I hope we will stop turning our forefathers into saints who were only motivated by the Godliest of principles and virtues. They were fallible, frail, sinful human beings. Some indeed had great religious virtue but many others were driven by avarice and greed.
We must own up to the fact that our nation's beginning is covered with blood and that we owe indigenous Americans an apology for our national sin. They deserve complete and full restitution for our wicked actions. While we cannot undo many of the sins of the past, we can stop trying to paint over our past sins with the God paint.
Bruce Gerencser
March 2009
Reducing the Number of Abortions
Dear Editor,
President Barack Obama has made a plea to the pro-life movement asking them to work with him in reducing the number of abortions in the United States. One would think that his overture would be readily accepted. No matter what position a person holds on abortion, it would seem that reducing the number of abortions is in the best interest of everyone, especially for the unborn.
Unfortunately, President Obama's plea was rejected. It seems pro-lifers don't want to get their hands dirty by holding hands with those with differing views. Better to stand on the sidelines and chuck rocks than actually work toward reducing abortions.
The latest pro-life attempt to outlaw all abortions is to encourage the passage of "personhood laws." Such laws would grant personhood at the moment of conception. Thus, from the moment of conception forward that which grows in the womb of the mother is a person protected by the same laws and constitutional rights as those who are born.
I am sure that pro-lifers are well-intentioned in their attempt to get personhood laws passed, but such laws would wreak havoc on our legal system.
If such laws were passed, women having an abortion would be guilty of murder as would the doctors who perform abortions. Women who lose the implanted egg during a car accident could be guilty of vehicular homicide. Disposing of fertilized eggs at a fertilization clinic would be considered murder. Women who take birth control pills that cause a spontaneous abortion would be guilty of murder. I could go on and on about the implications of such a law.
Whatever we may call the fertilized egg, a person it is not. Until the fetus is viable outside of the womb it should not be granted personhood status.
The vast majority of abortions take place prior to viability, with most occurring in the first 13 weeks of pregnancy. Instead of focusing on the point where most abortions take place, the pro-life movement would rather focus on late-term abortions which make up 1 percent of all abortions. Of course. this is a calculated political move. What raises more money? Pictures of four-week-old fertilized eggs or 30-week-old aborted fetuses?
The pro-life movement here in northwest Ohio is missing a great opportunity to work with people like myself who don't believe life begins at fertilization, but who sincerely desire to reduce the overall number of abortions.
I am in contact with a number of people who have similar views as mine. They sit in the back pew of the church, silenced by the rhetoric of the pro-life movement. They desire to work toward reducing abortions, but they have no opportunity to act on their beliefs because they are considered baby killers and often considered non-Christian.
If pro-lifers are sincerely interested in reducing abortions, then it is time for them to move down from their lofty pinnacle to where sinners like me, who are willing to work toward reducing abortion, are found.
Bruce Gerencser
December 2009
Time to End the Wars in the Middle East
Dear Editor:
President Obama announced his wrongheaded, certain-to-be-disastrous, plan to send 30,000 additional troops to Afghanistan. For those of us who grew up during the Vietnam War, it is hard not to have visions of Lyndon Johnson, troop level escalations, and increasing numbers of American casualties. Obama is foolishly committing the same mistakes that Johnson committed 45 years ago.
The war being waged in Afghanistan and Iraq is unwinnable. Only by pulling some form of George Bush's "Mission Accomplished" can President Obama ever hope to claim victory in the Middle East.
Thirty years ago, the Soviet Union invaded Afghanistan. At one point, the Soviets had 300,000 troops on the ground, yet they failed in conquering Afghanistan and ultimately withdrew in defeat. The Soviet's war in Afghanistan is often referred to as their "Vietnam."
Adding 30,000 troops to those already in Afghanistan will raise troops levels to around 140,000 troops. It is estimated that there are over 100,000 private contractors operating in Afghanistan, bringing the force total to 240,000 people.
According to a recent McClatchy News report, the recently revised Army counterinsurgency manual states that mounting a successful counterinsurgency effort, in a country with the population and land mass of Afghanistan, would require 600,000 troops!
It seems very clear to me that President Obama is making a grievous and politically fatal error in embracing and expanding the war that former President George Bush left him. As a committed liberal and pacifist, I believed the anti-war, bring-the-troops-home message that candidate Obama preached during the presidential campaign. While I allowed for the reality that Washington is a place of compromise and campaign promises left unfulfilled, I expected Barack Obama to make a good faith effort to end the bloodshed in the Middle East.
Unfortunately, President Obama has embraced the insane notion that by waging war a nation can end war. There has never been a war ended by war. Hostilities may cease but war has no power to end war. Only peace brings an end to war. Foolish are the people who think that killing people will bring an end to killing people.
Jesus, in the Sermon on the Mount, said blessed are the peacemakers. Jesus did not say blessed are those who think peace is a good idea. He said blessed are those who make peace, who actively work for peace. Yet, here we are, a nation of millions of supposed Christ followers, and we continue to wage war with no end in sight.
I am 52 years old, and the United States has been actively involved in an offensive war somewhere in the world for almost half my life. It is hard not to conclude that we are a warring people who are willing to shed the blood of others to gain our objectives.
I renew my call to President Obama to end the war in the Middle East. I urge him to bring the troops home.
Bruce Gerencser
June 2010
Right-Wing Christianity Dominates Rural Northwest Ohio
Dear Editor:
Evangelical Christian Church continues to grow while the mainstream Christian Church continues to decline. As the mainline Christian Church continues to decline, it seems likely that Protestantism will become a single party dominated by Evangelicalism. We see evidence of this in northwest Ohio. I do not know of a mainline Christian church in this area that would call itself a liberal, progressive church. Such a label would be societal suicide in our rural culture that is dominated by right-wing Christian and Republican ideology.
There are many important battles that loom on the horizon. While the election of Barack Obama dealt the political and religious right a severe blow, they have not been defeated. Theocrats, determined to make the Christian religion the official state religion, continue to argue for the enshrinement of the Christian God's law as the law of the land. They continue to press for a revisionist history that paints our founding fathers as evangelicals and our nation as a Christian nation. The religious right continues to target local schools as a prime target for cultural change. Abstinence-only education, school prayer, Christian nationalism and intelligent design (which is nothing more than creationism in new clothes) are all points of attack that must be met head-on by those of us who are secularists. We cannot afford to give any ground to attempts to Christianize our schools and government.
Here in northwest Ohio we have become too complacent as right-wing religion (often joined at the hip with right-wing politics) pushes itself into every aspect of our daily life. A recent event is a case in point. The Bryan Jubilee was held recently. Thursday night was advertised as Christian Fun Night. The Jubilee is a public event. As such, there should be no exclusionary events. I wonder if the organizers of the Jubilee would allow the atheists, agnostics and deists of Williams County to have their own fun night, especially if that fun included acts that made light of the Evangelical Christian faith. I seriously doubt it. I want to encourage my fellow secularists and humanists to come out of the shadows and help stymie the continued encroachment of Evangelical Christianity into our schools and government. I realize our numbers are few, but we can make a difference if we are willing to speak out.
Bruce Gerencser
August 2010
Not Everyone Believes or Accepts the Christian Narrative
Dear Editor:
Attempting to formulate a reply to the responses to my letter to the editor has left me with quite a quandary. In 500 words I must respond to issues that deserve far more treatment than I can give them. Every letter writer committed the same error as Jack Palmer.
They assumed a priori that everyone believes in the Bible, their God and their version of Christianity. According to them, it is self-evident that the Christian God is the true God. They base their assertion upon the Bible, and therein lies the problem. They believe the Bible is the inspired word of God. I suspect most of the letter writers also believe the Bible is inerrant.
I do not believe the Bible is a supernatural book. The Bible is a manmade book of spiritual writings. It is rooted in a nomadic and agrarian economy that no longer exists. The last book of the Bible was written 1,900 years ago. While certainly the Bible has some value in the 21st century, it is not a book that should be used as a divine road map for life nor as a rulebook for governing society.
The Bible is best suited for use in tribal worship, cultural events and acts of personal piety. In other words, our society is far better off if the Bible is relegated to the same shelf as the great classics of the past.
Because I do not believe the Bible to be the divine truth, threats of divine retribution and judgment have no meaning to me. They did at one time. I was a student of the Bible for over 33 years, attended a Christian college and pastored evangelical churches for 25 years. As an agnostic, I have a humanistic worldview. It is a worldview that focuses on the here and now rather than eternity and a mythical home in heaven.
With all the suffering in the world, time spent pining for a mansion in the sky seems scandalous. The responses to my letter make it very clear to me that no two Christians agree on anything. Every letter writer espoused a different form of Christianity. Every letter writer has their own version of God and what constitutes a right, saving relationship with that God. This shows me that there is no such thing as Christianity (singular) in America.
Instead, what we do have is multiple Christianities, with every Christian picking and choosing what they want to believe from the Bible and then making God into their own image. Christians continue to use Pascal's Wager with unbelievers to no effect. I would reverse the challenge and ask Christians, what if this is it? What if there is no heaven or hell?
What if you've spent your entire life seeking an eternal destiny that doesn't exist? A life wasted that could have been spent enjoying the here and the now. A life wasted that could have been spent living and loving rather than trudging through a wicked world in search of a heaven and eternal reward that does not exist. We each have one life. This is it. Love and live.
Bruce Gerencser
April 2012
Why Was There No News Report In the Crescent-News About the Reason Rally?
Dear Editor:
I waited in vain to see a Crescent-News report on the March 24 Reason Rally in Washington, D.C. Over 20,000 people gathered on The Mall to give their support to the idea that America should be a country governed by reason rather than superstition and religious dogma. The Reason Rally crowd was comprised of atheists, agnostics, humanists and secularists, every one of them with a love for America and its secular values and principles.
Noted speakers at the event included people like Richard Dawkins, David Silverman, Michael Shermer, James Randi, Dan Barker, Roy Speckhardt, Greta Christina and Nate Phelps, son of homophobic Westboro Baptist Church pastor Fred Phelps. Videos from people like Bill Maher and Penn Jillette were shown and musicians like Bad Religion and Tim Minchin played for the crowd. Adam Savage, co-host of the popular TV show Mythbusters, gave a passionate speech that encouraged and stirred the secular crowd.
The Reason Rally was the American secularist movement's coming out party. As the recent census showed, secularism is on the rise in America. As people turn away from religions that no longer provide the answers to life's important questions, they are realizing that answers, hope, meaning and purpose can be found in a non-theistic, humanistic way of life. With no promise of heaven or threat of hell, secularists are focused on improving the world we live in. We only have one life and we best be about living it. If we want a better future for our progeny, we have no time to waste dreaming of promises of mansions in heaven.
I realize The Crescent-News leans toward the right politically and socially. The editorial page is so right-wing that it falls right off the right side of the page. That's your right as a newspaper. I also realize you represent what the vast majority of Defiance area residents believe and support. However, you do have a duty to report the news and the March 24 Reason Rally was indeed news. It is news that is not going away. The Reason Rally was but the first shot over the bow of Ship Christian Nation. We are here and we are not going away.
Bruce Gerencser
May 2012
Homosexuality and the Bible
Dear Editor:
Cal Thomas is right about one thing. The Bible clearly condemns homosexuality. The Bible is not ambiguous about homosexuality. It is a sinful behavior that is the mark of a reprobate heart. If the Bible is taken literally, it is clear that no homosexual will inherit the kingdom of God.
And this is the very reason the Bible should not be used as a legal standard in the United States. Christians are free to live according to the dictates of the Bible, however, in a secular state, a particular religion's moral code of conduct has no business being codified into law.
There are many moral strictures in the Bible that many moderns find abhorrent. The Bible has been used in the past to justify all kinds of vile behavior. Not too many years ago segregationists routinely quoted the Bible to justify their dehumanizing of the African-American race. We matured as a nation and realized the Bible was wrong about slavery and the so-called inferior races.
In the same manner, the Bible is wrong about homosexuality. In fact, the Bible is wrong about many sexual matters. At best, the Bible is a religious text that promotes sexual repression and control. It is a book that is currently being used by single, white, Catholic men to deny women birth control and control of their own bodies. Christians who willingly submit to such anachronistic laws are free to do so, but Christian sects have no right to force, through the legal process, others to live by their moral code.
We say we are a Nation that believes in privacy but it seems that many Christians only support a right to privacy when what is being done in private lines up with their moral code. Simply put, Christians need to mind their own business when it comes to the sexual proclivities of others. What goes on behind closed doors between consenting adults is nobody's business. Again, Christians are free to live according to their interpretation of the moral code of the Bible, but in a secular state they have no right to insist, through legal means, that others do so.
Homosexuals should have the same civil rights as any other American. Since marriage is a legal act licensed by the state, matters of religion have no place in the process. Two men, two women, or a man or woman should have the same freedom to marry. There is no civil reason for denying homosexuals the right to marry.
Christians need to realize that the United States is not a Christian nation. It never has been. Christianity does not deserve special status and certainly the Bible should have no weight when it comes to enacting law.
Our legal system should reflect what is best for the American people — how best to live as a pluralistic people in a secular state. Allowing homosexuals to marry and have the same civil rights as heterosexuals is absolutely essential as we mature as a nation.
Bruce Gerencser
August 2012
Who is the "Our God?"
Dear Editor:
Who is this "our God" I keep reading about in the letters to the editor section of The Crescent-News?
If the letter writers spoke of our flag, our country, our military, or our government, I would readily understand what they mean. As a citizen of the United States, I have a common connection with all other U.S. citizens. Our country belongs to all of us, contrary to what right-wingers think when they speak of taking back their country.
When the Star Spangled Banner is played, I remove my hat and turn my face toward the flag of my native land. However, when the national anthem of the "our God" crowd, God Bless America, is played, I refuse to bow in obeisance to the "our God."
We have no "our God" in the United States. We may be one people, under one flag, willingly governed by those we elect to office, but we do not have a common God, a deity that every citizen must worship and obey.
Where in the U.S. Constitution is this "our God" mentioned? At best, the U.S. Constitution mentions a generic God, a deist form of a Creator God. Even then, the founders of this country, understanding the danger of having state-sanctioned religion, made sure that there was a separation of church and state, and no religious requirement for holding office. They made sure there was not only freedom of religion, but also freedom from religion. Christian, atheist and Muslim alike are equal in the eyes of the state.
So, I ask again, who is this "our God?" Of course, every letter writer would say "our God" is the Christian God. Again, I would ask, which Christian God? The Trinitarian God of the Lutheran or the non-Trinitarian God of the Oneness Pentecostal? The Calvinist God or the Arminian God? Which of the thousands of Christian sects have the "our God?"
Christians bitterly disagree and separate from one another over matters like salvation, baptism and communion. If Christians cannot agree on these basic teachings, how can there be an "our God?" The division and internecine warfare among Christians reveals the bankruptcy of the notion that there is an "our God."
All that letter writers have is a personal God, a God they believe exists. I have no problem with them having a God or believing whatever they want to believe about that God. However, when they suggest that their personal God must be the God of all then I take issue with such a claim. As a citizen of a secular state that codified the freedom of, and from, religion in its founding documents, I object to any suggestion that there is an "our God" I must worship and obey.
Going down the "our God" road leads to violence, bloodshed and a loss of freedom. Such a notion must be resisted at every turn, lest we wake up one morning and find a Christian theocracy ruling the United States.
Bruce Gerencser
December 2012
Evangelical Vote No Longer Enough to Carry Election
Dear Editor:
After the re-election of President Obama, Dr. Al Mohler, a noted right-wing Southern Baptist leader, told his followers that the American people had heard the right-wing message and rejected it.
Contrary to recent letters to the editor, the reason President Obama was re-elected was not because right-wing Christians didn't vote. They did vote, and as this election makes very clear, their numbers are no longer sufficient to carry a national election.
What is the message of the religious right? Is it an inclusive message? Is it a message that broadly appeals to Americans?
The religious-right and the Republican Party are joined at the hip, and the Republican Party's unwillingness to sever this tie has led to embarrassing defeats in the last two presidential elections.
Thanks to the religious right and the Tea Party, the Republican Party is now an extremist party dominated by white, aging, right-wing Christians. The Party is now known, like fundamentalist Christian churches are, for what they are against rather than what they are for.
As Mohler rightly understood, most Americans have rejected the right-wing exclusionary message. More and more Americans are coming to understand that mixing politics and religion is harmful to our republic.
Groups like the Freedom from Religion Foundation, a group I proudly support, continue to point out the unconstitutional entanglement of church and state in our schools and government entities. Every month the Freedom from Religion Foundation newsletter reports legal victories in cases concerning the separation of church and state. The courts continue, much to the consternation of the religious right, to reaffirm the legal fact the United States is a secular state and there is a strict wall of separation between church and state.
Twenty percent of Americans are now considered "nones," people who are indifferent to religion or are atheists or agnostics. What is most encouraging is that this percentage jumps to 34 percent for young adults.
Young adults increasingly reject the bigoted, exclusionary message of right-wing Christianity (and by extension the Republican Party). On issues like homosexuality, abortion, immigration, socialized medicine, and war, young adults reject the message and values of right-wing Christianity.
I am encouraged by the changing beliefs and values of American young adults. I am profoundly glad that my six children have rejected the narrow, judgmental, exclusionary right-wing Christianity they were raised in. I have great hope that my eight grandchildren will grow up to be loving, accepting adults who do not judge others based on their religion, skin color, or sexual orientation.
In the Bible there is a story about King Belshazzar (Daniel 5). The Bible has this to say about Belshazzar's kingdom: Thou art weighed in the balances and found wanting. This is exactly what is happening in America. The right-wing Christian message has been weighed in the balances and found wanting. Belshazzar lost his kingdom and exclusionary, bigoted right-wing Christians are losing theirs. This is good news for all who love freedom and liberty.
Bruce Gerencser
Bruce Gerencser, 66, lives in rural Northwest Ohio with his wife of 45 years. He and his wife have six grown children and thirteen grandchildren. Bruce pastored Evangelical churches for twenty-five years in Ohio, Texas, and Michigan. Bruce left the ministry in 2005, and in 2008 he left Christianity. Bruce is now a humanist and an atheist.
Connect with me on social media:
Your comments are welcome and appreciated. All first-time comments are moderated. Please read the commenting rules before commenting.
You can email Bruce via the Contact Form.