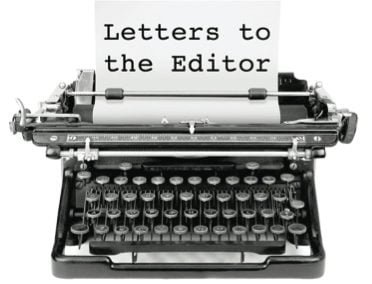 What follows is a sampling of my letters to the editors of the Bryan Times and Defiance Crescent-News I wrote between 1997 and 2008. These letters should forever put an end to the notion that I was never a True Christian®. These letters also should help current readers understand why former congregants and colleagues in the ministry are so troubled and upset by my defection from the one true faith. Readers should also note how my politics shifted leftward during this period of time. Please see my previous post, 1986-1995: A Look at My Writing as an IFB Pastor, for other letters I wrote as a Christian.
September 1997
America is in Big Trouble
Dear Editor:
America is in trouble… big trouble. The moral and ethical structure of our nation is crumbling at its very foundation. We, at one time, accepted the "law of God" as our moral and ethical standard, but now, relativism reigns supreme. Law, morality, and ethics are relative to the situation and circumstance. It seems that there are no absolutes. We debate such issues as abortion, euthanasia, capital punishment, homosexuality, etc., and by our debate suggest that God has not spoken on these issues. God's law is not a mystery. His law is clear. It is we, as defiant creatures, who have shaken our fist at the heavens and said, "We will not have You to rule over us." As a result, instead of being ruled by the laws of Jehovah, we are ruled by the laws and system of corrupt humans. We have become a nation of people aptly described as "they did what was right in their own eyes."
Who do we blame for the mess we are in? It is easy to blame the politicians. It is easy to point to the Clinton/Gore administration and say "they are the problem." Recent articles in the Bryan Times reported on the meeting of the Christian Coalition. They were quick to blame the Democrats for all the ills in our society, all the while ignoring the ethical and moral lapses of those they support (i.e. Newt Gingrich). No, I would contend that what we see in Washington is a consequence and not a source of our ills.
The blame must be laid on the church and her ministers. There was a day when the church and her ministers were respected and were considered the moral voice of the community and our nation. Such is not the case today. Society has concluded that the church is irrelevant and her ministers are nothing more than educated buffoons. We are told to keep our religion within the four walls of the church (separation of church and state you know) and to keep our moral and ethical pronouncements to ourselves. If a prophetic voice is raised, screams of "Thou shalt not judge" are quickly heard. We, as ministers of the gospel, should be ashamed for allowing our voices to be silenced in such a manner. God has called us to be a clear voice of light in our decadent society. How then, can we be the prophets of God has called us to be?
First, we need to be reminded of who the boss is in this world. It is not the government, it is not society, it is not any mere human: it is God. He is the Sovereign of the universe. He is the Creator and we are the creatures. Our society needs to be reminded of who is in charge and that we will all be held accountable on Judgment Day.
Second, we need to be reminded of the authority of the Bible and the law of God. The Bible is God's written revelation to man. His laws are to be loved and obeyed. The pulpits of America have been silent to the law of God and as a result antinomianism reigns. Church members have no absolutes and as a result they follow their own rules or they let "their conscience be their guide." The greatness of a nation is directly related to the respect and obedience it gives to the law of God.
Third, we need to return to being bastions of absolute truth and morality. Ministers need to be thundering prophets instead of mild, wimpy church mice. There is no time for compromise. The battle is real and we must fight. On Judgment Day we will not be judged on our popularity, but rather on how we faithfully fought the battle and kept the faith.
Fourth, we need to stop trying to be culturally relevant to such a degree that we sacrifice what is true and honoring to God. The appearance of Audio Adrenaline at the Williams County Fair is case in point. In an effort to "reach"young people (and perhaps fill the grandstands) two high-powered "Christian" rock 'n roll groups were booked at the fair. When Audio Adrenaline took the stage the party began to rock and roll. Complete with body piercing and mosh pits, we were given a quick lesson on how far we have slipped in our Christian society. We see the troubles that young people face and we think by lowering the standard and meeting them at the lowest common denominator we'll "reach" them. Sadly we have been deceived. Young people need to hear truth, absolute truth. They need to hear preaching that challenges, provokes, and rebukes. They need to hear the kind of preaching that ultimately lead them to a higher standard in Jesus Christ. We have become convinced that the timeless methods that God has ordained no longer work. This is the ultimate deception.
Fifth, we need to return the word SIN to our vocabulary. God says sin is transgression of the law of God. The church and her ministers are not the final authority on what is holy and what is sin. God is. Ministers are called on to repeat what God has said (thus saith the Lord). Because of the fear of men, we do not preach on the "hard" subjects. We piously leave that to the "conscience" of the people. Such denial of responsibility will not wash with God on Judgment Day. We desperately need a revival of preaching against sin and the preaching of the solution to sin that is found in Jesus Christ.
When will we learn that people want truth and not compromise? We fear being rejected or ridiculed. We fear our message will not be heard, or that we will be viewed as Bible-thumping fanatics. Well, a cursory reading of the Bible will show that we would be in good company. The prophets of old did not conform to their society, but instead demanded that their society conform to the truth of God's Word. They demanded of all men everywhere that they"repent and believe the gospel."
I would ask my fellow ministers and fellow Christians…when our eulogy is read what will be said? Will we be remembered as one who was a true follower of Jesus Christ? One who was faithful to his holy Word? Will our life reflect one who was a radical follower of Jesus? Life is short and in but a few days we will pass from this life. Let us labor for that which is eternal. Let us restore those things we have let slip and restore God as the rightful ruler of our nation.
Bruce Gerencser
March 1999
Evolution is Incompatible with Christianity
Dear Editor:
I am writing in response to the recent editorial that suggested evolution is not being taught in public schools because teachers fear right-wing religious zealots. The zealots are portrayed as being anti-science and intellectually stunted. Nothing could be further from the truth.
Evolution is a theory. Even the writer of the editorial admits such. Yet, just a few paragraphs later, he advocates teaching the theory as fact. He then states that man cannot understand biology without evolution.
What arrogant presumption and distortion of truth. Evolution is a theory of "how" things came into existence. It is, at its root, a faith religion that suggests a random existence apart from a divine being. Evolution demands that there is no God, no creator, and that man is nothing more than the most evolved of creatures. Man becomes nothing more than an animal that has evolved to a more mature state than that of other animals.
Evolution is incompatible with Christianity. Christianity begins with the premise that God is, and whatever God says is true. The Bible is God's revelation to man, and he reveals in the first three chapters of Genesis how this world came into existence. To deny the biblical record is to deny God and his revelation, and the result is eternal damnation. Christians fear being viewed as ignorant if they deny the teachings of evolution. They become just like the schoolteachers who fear the religious zealots. If God is who he says he is, and he meant what he said in the Scriptures, then let us not fear, but instead declare boldly "Thus saith the Lord."
Bruce Gerencser
August 2000
True Christianity
Dear Editor:
It is time that we make some radical changes to our printed money and the pledge of the Allegiance. Both our printed money and the Pledge of Allegiance give testimony to the historical truth that the United States was a country that believed in God. Not just any God, but Jehovah God, the God of the Christian Bible.
Sadly, we as a nation no longer believe in Jehovah. Due to misguided thinking about pluralism and tolerance, we have become a nation of many gods. Those that dare assert that we were founded as a Christian nation (and a Protestant Christian nation at that) are labeled narrow-minded, bigoted, intolerant miscreants.
The God attested to on our printed money and in the Pledge of Allegiance is no longer allowed to be mentioned in our country. Recently, a young girl wanted to sing the song Kumbaya at a camp talent show. She was not permitted to sing this song because it mentioned the word Lord. Government schools have eradicated every vestige of God from the classroom. The very schools that were founded on Christian principles (just look at a set of  McGuffey Readers) have not only left that foundation, but try to insist such a foundation never existed. School officials are so afraid of God (or is it the god called the ACLU) that children no longer have Easter break. Instead, they have spring break. Children are given two weeks off at Christmas, yet they are never told what Christmas is. Attend the average government school Christmas program and you will come away with the conclusion that Christmas is all about snow, Rudolph, Frosty, et al. Pages could be written on the deliberate banishment of Jehovah from every aspect of public life.
What are the reasons for this happening? They are several. First, there is the mythical, so-called "separation of Church and State." The separation clause is routinely quoted by government and school officials when they want to dismiss the religious requests and activities of others. Truth is, what is really happening is that Jehovah is the only God not welcome. All other gods are quite welcome. The god of humanism is quite welcome. The new age god is welcome. This past school year, in a Williams County elementary classroom, a teacher took class time to teach the children about serial killers. Our children can be taught about such perverse things, but they can not be taught the solution to serial killing (faith in God)? Schools try to enforce a moral and ethical code yet they fail. Why? You cannot have morals and ethics without a religious foundation. Morals and ethics demand an answer to the question "WHY is this wrong?" Why is it wrong to have sex before marriage? Why is it wrong to steal? Without God and His standard, the Ten Commandments, we have no foundation for morality and ethics.
Another reason is the myth called toleration. Liberals and conservatives alike bandy about the thought of toleration. The foundation of toleration is that all truth is equal and that all viewpoints are valid. Our country has become one big comparative religion class. Truth is, there is no such thing as true toleration, nor can there be. Christians believe the Bible to be their standard of morality and ethics. They believe the Bible to be, not just one truth among many, but THE TRUTH! Christians are called on to love what God loves and hate what God hates. Yes, we are a narrow, intolerant bunch because we dare suggest there is but one God, one way to heaven. We dare suggest there is but one moral and ethical code, the Bible. We dismiss arguments couched in words "well that's your opinion," and we reply by saying "Thus saith the Lord." Matters such as adultery, fornication, homosexuality, drunkenness, abortion etc. are not matters for political debate. The Bible is clear on such matters.
It is amazing how we have redefined that which God calls sin. Homosexuality is called an alternative lifestyle. Drunkenness is called a disease. The adulterous partner is now called the significant other. On and on and on it goes. God said "Be not deceived . . . for whatever a man sows, that he will also reap." We are reaping our harvest in America. The foundations are crumbling. Is anyone paying attention?
It's time we either admit that Jehovah is dead and remove His name from our money and the pledge of allegiance or perhaps it is time we reassert the kingdom rights of the true and living God. God's people need to stand up and be counted. Not in Marches for Jesus, but in the workplace, the school. the government and in every public arena of life. We need to sound forth that name which is above every name. That name, and only that name, by which men shall be saved.
Bruce Gerencser
January 2002
Abortion
Dear Editor:
The anniversary of the famed Supreme Court decision Roe vs Wade has just passed. Almost 30 years ago the Supreme Court ruled that abortion on demand was legal in the United States. Since that time, a battle between the forces called pro-life and pro-choice has raged without abatement in our country. We truly are a nation divided when it comes to abortion. Both sides have taken to the legal and political arena in an attempt to stifle or crush their opposition. In the case of the pro-life movement, some on the far extreme of the movement have taken to murdering clinic workers and the doctors who perform the abortions.  Several men with such beliefs are on the FBI's Most Wanted List.
How are we, as Christians, to respond to the continued murder of babies in abortion clinics, private doctors' offices, and hospitals? Some may suggest that I am asserting that the terms "Christian" and "pro-life" are synonymous. Such an observation is correct. "Christianity" and "pro-choice" are not compatible one with the other. I have written a number of times over the years on this issue, and each time I receive letters from supposed pro-choice Christians. Perhaps such folks are well-intentioned, but it is theologically impossible to square being a Christian with also being pro-choice. To be a Christian is to walk in the steps of, and follow after, the Lord Jesus Christ. Jesus was pro-life and the Law of God states very clearly "Thou shalt not kill."
The command "Thou shalt not kill" has a positive precept attached to it. That precept is "thou shalt preserve life." If we are not to kill, then we are to preserve life instead. This preserving of life extends to not only the abortion clinic, but also the prison and countries where we are engaged in war. The Bible teaches and permits capital punishment, but it also prescribes when and who it is to be carried out. The Bible permits just war, but it also prescribes when and how such war is to be carried out.  We must always remember that the killing of other human beings shows the baseness of human society, not its superiority. As Christians, we have a duty to preserve life at every opportunity. We must stand against abortion. We must work to outlaw the practice in the United States and the rest of the world. We should also be actively working to promote justice for those in prison and to insist that God's law be followed in the execution of those guilty of first-degree murder. We must hold our government and military accountable for its actions in Afghanistan. Find the terrorists. Punish the evildoer, but in doing so do no harm to innocent men, women and children.
We must continue to wage the war of words with the pro-choice crowd. They speak of the "woman's right to choose" and yet they are rarely challenged to the assertions they make in regard to this statement. I too, support a "woman's right to choose." She makes a choice to have sexual relations with a man, and she must live with the consequences of such an action. The pro-choice movement is at the forefront of the "right to have sex whenever with whomever movement" and then with the quickness of a magician they deny any accountability for the choice that is made. There are many choices a pregnant woman can make, but far too often abortion is the only option given because it is the easy way out.  Adoption is an option. Extended family assistance in raising the child is an option. Our government needs to streamline the adoption process making it easy for families to adopt these unwanted babies
We must do more than just object to abortion. We must also put our words into action. We must help support women in their pregnancy and provide the means for their care. Every unwanted baby needs a home. My wife and I are the parents of six children, yet if needed, we would take on the responsibility of another child. It would not be easy, but our words must be backed up with action.
We must continue to oppose the fringes of the pro-life movement that advocates violence and murder in the name of God.  Murdering a baby via abortion is a sin but so is murdering an abortion clinic doctor. We must not bear the sword. God gives government the responsibility of bearing the sword to punish evildoers. As we stand against abortion we must work to change the laws of the land. Abortion must once again be illegal. We must work to enact laws that make it criminal to participate in any part of the abortion process. We need to stop the tax flow to organizations that promote abortion. Let Planned Parenthood get its money from its liberal constituents, but not from the American taxpayer.  There is much work to do and killing an abortion doctor will not stop the abortion mills. There will always be another to take their place. Instead, we must make abortion illegal thus removing the financial incentives that continue to fuel the abortion mills.
It is easy to become complacent in the matter of abortion. As I watched the events of September 11th, my heart was grieved. I mourned and wept for days over the tragic loss of life. Yet, keeping it all in perspective, the loss of life at Ground Zero equals one day of work in the abortion clinics of America. Our hands are covered with the blood of millions of babies that have been aborted since that fateful day when Roe vs. Wade became law. We must not rest until justice for all once again prevails in our Land. May God give us the grace and strength necessary to not waver in this battle of battles.
Bruce Gerencser
December 2002
Nuclear War and the Prince of Peace
Dear Editor:
What a wonderful and beautiful Christmas Day! The ground is blanketed with six or so inches of snow and all is peaceful and quiet. There is nothing more beautiful than a crisp winter morning after an overnight snowfall. This wintry scene causes me to reflect on the glory of Christmas Day and the meaning of it. Christmas is about redemption. Christmas is about Jesus the Son of God taking on human flesh, and being born of the virgin Mary in the city of Bethlehem. Jesus came into the world at the appointed time to bring redemption to all men. He came to proclaim peace and justice for all. He is called the Prince of Peace. Later in His life, Jesus would declare that peace and justice were to be character traits of those who profess to be followers of Him.
It is thoughts of peace and justice that now begin to cloud my mind on this Christmas Day. Jesus came to bring peace, yet there is no peace. Jesus came to bring justice, yet there is no justice. Those who claim to be His followers show little concern for peace and justice. It seems they are all too busy with eating, drinking, and being merry to concern themselves with such weighty notions of peace and justice. But, concern ourselves with them we must.
I have been reading of late the Social Essays of the Catholic monk, Thomas Merton. These essays were written at the height of the cold war and the Vietnam War. I am amazed at how timely Merton's essays are for today, though they were written 40 years ago. In his time, Merton had to constantly battle censors within the Catholic Church who attempted to silence his anti-war message. Merton was quite creative in the ways he got his message to the public. His voice still speaks loudly today.
Merton's essays on nuclear war, unilateralism, and preemptive war should be required reading for all Americans. Merton reminds us of the lunacy of the notion that a nuclear war can be fought and won. Once the buttons are pushed, the world as we know it ceases to exist. Thoughts of non-defensive, unilateral, preemptive war, Merton reminds us, are immoral and should be condemned by all Christians.
Today, America sits on the precipice of nuclear world war. We have become the big bully who thinks he can get his way by bluffing and threatening. Every once in a while, the bully even whips some weakling to show who is the toughest. Such is the case with Iraq. But now we have added North Korea to our list of nations we are intent on bullying. Unfortunately, North Korea does not quiver and shake at our threats. They well remember an America who could not defeat them during the Korean War. Since then, the North Koreans have added nuclear and biological weapons to their arsenal. According to recent newspaper reports, the North Koreans are quite willing to use what weapons they have to defend themselves.
What troubles me the most in all of this is the silence emanating from the pulpits of America. It seems the only voice that is heard is from warmongers such as Jerry Falwell. Does he, and those like him, speak for the rest of us? The German Church silently sat by while Hitler put into force the plans and programs that would later give us World War II and the Holocaust. Now, the clergy of America sit by silently as George Bush and Company put into force programs like the Patriot Act and the Homeland Security Act. George Bush threatens war and destruction on any nation that opposes him. Our insane notion of national superiority, coupled with immoral capitalistic greed, is leading us down a path that is certain to have catastrophic results, yet nary a word is heard from our pulpits.
The Scriptures are clear, Christians are called to be people of peace and justice. We are to be peacemakers. It is absurd to suggest, as George Bush does, that by waging war we will have peace. War always begets war, and history bears this out. Only peace begets peace. It is time for all nations, including America, to lay aside and destroy ALL weapons of mass destruction. Our nation needs to repudiate its doctrine concerning preemptive first strikes against other nations. The world needs to know that America will be a peacemaking nation that desires peace and freedom for all men. While we must leave space for defensive war or even what the theologians call "just war," we must forsake attacking and killing others just because we do not like their government structure or way of life. Muslims have a right to live as they live without America interfering in their affairs. It is time we stop exporting Western civilization as the answer to the world's problems. Better for us to concern ourselves with our own moral, ethical, and civil failures than trying to fix the problems of the world.
Fifty or so years ago the phrase "better dead than Red" was coined. Unfortunately, that philosophy is still alive and well. The proponents of this notion believe it is better for us all to be dead than to have any government or civilization than the one we have now. We had best think about the reality of such a notion because when the nuclear bombs start falling, it will be too late. The Reagan/Bush Star Wars notion of missile defense will not save us once the bombs start to fall. It will only take a few bombs to render this world unlivable. Those who survive will wish they had not.
It is not too late. Voices must be raised in opposition and protest to the war policy of the Bush administration. Protesters must make their voice heard via letters and public protest. Conscientious men and women in the military must say "I will not" to their leaders who want to slaughter them on the altar of political and economic gain. Politicians must get some backbone and be willing to stand up to the warmongering hawks on Capitol Hill. They have been raised up "for such a time as this!"
Bruce Gerencser
May 2003
A Cat Killer is On the Loose
Dear Editor:
A cat killer is loose in Williams County. He is known by our local authorities. He even boasts of his cat killing and the enjoyment it gives him. Why should this be a concern to anyone? After all, he is just killing cats, right?
The Humane Society spoke of prosecuting the man because cats are considered property, and by his actions he violated the property rights of the cat owner (s). Do they have any moral standing apart from their relation to their owner?
All animals are a part of God's created order. They were endowed by their creator with life, and with that life given certain rights. Animals have a right to be respected as created beings within the context of the order of Creation. While it is debated whether or not animals should be eaten for food, there should be no debate concerning the care of, love for, and responsibility to animals. Factory farms, factory slaughter houses, trophy hunting, and abandoned, mistreated animals are all abhorrent testimonies to the depravity of man. The wicked man cares not for the life of his beast (Proverbs 12:10).
The man who killed these cats should be prosecuted. Prosecutors who hide behind their prosecutorial discretion should be reminded of voter discretion at the next election. We need government leaders who recognize that cruelty to animals is just as abhorrent as a crime against a human. If we do not prosecute when it involves the "least" of us, who is to say we will not turn a blind eye and a deaf ear to other immoral behaviors deemed more serious by the powers that be?
If this man cannot be prosecuted, how about a sign in front of his house that says "Beware, cat killer lives here!"
Bruce Gerencser
September 2005
The Rise of a New Christian Fundamentalism
Dear Editor:
There is a new fundamentalism rising up in America. While it has Christian theological overtones, it is really right-wing political extremism wrapped in the clothes of conservative Christian dogma. There was a time when politics and religion did not mix and were considered separate planes in God's created order. Things are much different today. Political activism from the pulpit is common. A recent front-page feature article in the Columbus Dispatch about Rod Parsley, pastor of World Harvest Church in Columbus shows very clearly the agenda of this new fundamentalism. Parsley pastors a Church with over 10,000 members. The annual Church budget is in excess of $32,000,000. Parsley advocates pastors rising up to become Patriot Pastors. Theocracy is the goal.
Some would suggest that we ignore this folly and it will fade away as quickly as the Atkins Diet. Our nation has faced many well-intentioned but misguided attempts at reclaiming the culture for God. All have run their course. All have utterly failed because they attempt to use political means to gain a spiritual end.
But we can not ignore this movement because it is resulting in the death and maiming of thousands of people. Virtually every person involved in this new fundamentalism supports the war in Iraq. They have bought into the rhetoric that the war in Iraq is a war of good vs. evil. Opposition to the war is shouted down with angry words such as traitor, unpatriotic, liberal, etc. All discussion has ceased. Arrogant fundamentalism has usurped the right to speak for all Christians. We must always remember that one the key tenets of fundamentalism is the belief that you have the complete truth, and that all other views are error. No discussion. No shades of gray. Those who hold a different view are considered the enemy.
The most dangerous factor in the Iraq war is the fundamentalist religious right. Their thinking is not much different from the fundamentalist Muslims. They believe God is on their side and that the infidel needs to be destroyed. It is no wonder that many Muslims view the war in Iraq as a religious war. America, led by a Christian President, claims to be a Christian nation. God is invoked to justify virtually everything we do.
Most of the leaders of the fundamentalist religious right have a particular eschatological belief called pretribulational premillennialism. This is the theology of the wildly popular Left Behind book series. It is a relatively modern school of eschatological thought which is first found in writings of the mid-19th century. According to this system of thought, the world is headed toward a seven-year period called the Great Tribulation. This period of time concludes with Armageddon, at which time the thousand-year millennial kingdom of Christ will be established. Prior to the Great Tribulation, Jesus will return and rapture out all the Christians. it is important to keep this in mind when listening to the war rhetoric of the fundamentalist religious right. According to their theological system, Mathew 24 must be literally fulfilled. One of the key tenets of Matthew 24 is "war and rumors of war." Those holding to this theological persuasion have no impetus to be "peacemakers." War is inevitable, and the more war we have the closer we are to the rapture.
I am a conservative Christian. My theology and personal lifestyle practices place me squarely in the conservative Christian camp. Unfortunately, I am, along with many others, the son no one talks about. We sit silently in church while our ministers talk up war and nationalism from the pulpit. l speak for those who are Christians but who can not support the war in Iraq. I speak for those who believe that Jesus called us to be "peacemakers." It is not enough to believe in peace. We must actively promote peace.
Where are the conservative Churches and pastors that take a stand against war and actively promote peace? Have we become so blinded by our political agenda and fanciful eschatological interpretations that we have forsaken the Jesus who preached the Sermon on the Mount?
We should note that when justification for war is talked about, it is the name of God that is invoked. Have you noticed that no one says, "Jesus supports the War In Iraq?" Using the generic term God invokes the image of the wrathful God of the Old Testament. When we speak the name of Jesus we come away with a different image. We do not see Jesus as the soldier, the warrior. We see him as the shepherd, as the meek, mild-mannered, peace-loving Savior of the world.
Bruce Gerencser
May 2006
The Dangers of Christian Nationalism
Dear Editor:
Throughout the history of the Christian church, it has been commonly believed that state and church, both ordained by God, operate on separate, yet equal planes of authority. This is commonly called the "separation of church and state." History painfully reminds us of what happens when state and church are joined together. This union always results in the death of many people and the authority of both the state and the church being compromised. Adolph Hitler would not have been successful during World War II without the joining of church and state together. The church lost her moral authority when she became complicit in the Aryan teachings and programs of the Nazi regime. Yes, there were those who stood against Hitler and his murderous minions, but, for the most part, the German church remained silent. As a result, the world was plunged into war and millions of people suffered and died. This is but one example of many that could be pulled from the pages of history. I am using it because it is "current" history and one that can readily be researched.
The world owes a great debt to the United States for her willingness to stand against Germany and her attempt to rule the world. The United States stood on solid moral footing and she is to be commended for her courage and sacrifice. With such a great moral stand also comes a great challenge; to remain humble in the light of great victory. Coming out of World War II, the United States had the approval and appreciation of the world. Sixty years later the United States is now viewed as an imperialistic superpower that is intent on dominating and taking over the world one nation at a time. How did this happen?
Pride! One-word answer. Pride! Reinhold Niebuhr, shortly after the end of World War II said this:
We are indeed the execution of God's judgment yesterday. But we might remember the prophetic warnings to the nations of old, that nations which become proud because they were divine instruments must, in turn, stand under the divine judgment and be destroyed……If ever a nation needed to be reminded of the perils of vainglory, we are that nation in the pride of our power and our victory.
As the post-September 11, 2001 era continues, there is an increasingly ugly, nationalistic pride that is rising up in the United States. This errant pride is seen in our nation's actions in Iraq and in the continued saber-rattling against Iran. Strong traces of it can be viewed in the current debate going on in the United States over Mexican immigration.
A clear distinction needs to be made between patriotism and nationalism. According to Michael Dyson in his book titled Pride, "Patriotism is the critical affirmation of one's country in light of its best values, including the attempt to correct it when it is in error. Nationalism is the uncritical support of one's nation regardless of its moral or political bearing." Sadly, much of what is called patriotism in the United States is actually prideful, sinful, nationalism.
As in Germany during World War II, this errant nationalism is graphically on display in churches everywhere. Christian theology has been wedded with political ideology and given a healthy baptism of flag-waving nationalism and the result is that the church in the United States has abandoned her call to follow Jesus. Far too many churches, including an unhealthy number of churches in this area, have become pawns in a political chess game. Such churches have lost their prophetic voice. Where is the voice calling out for justice and mercy? Where is the voice calling out for peace in the name of the Prince of Peace?
The flag-waving nationalism on display in many churches needs to stop. Ties with liberal or conservative political agendas need to be broken. The war in Iraq and Mexican immigration need to be viewed through the teaching of Jesus instead of a political party's platform. It is time to repent.
Over the past 36 months, I have visited a good number of churches in the northwest Ohio area, including churches in Indiana and Michigan. I have yet to hear one critical word concerning the War in Iraq. I did hear numerous words promoting the war, and sometimes I was almost certain that I was hearing a public service announcement from the defense department. Why are the pulpits of so many churches silent on this crucial issue? Even churches that come from the "peace" denominations are strangely silent or even go so far as to promote war, in direct contradiction to their church doctrine. I realize I cannot make absolute judgments when I only visit a church once or a few times, but overall the silence is deafening.
It seems that many churches are requiring allegiance to the State and her war policy as a test of fidelity to Jesus. If one dare raise a voice of objection, immediate questions of salvation and love for country are raised. Coward, un-American, unsaved, liberal, and military hater are some of the kinder words hurled at those who, in Jesus' name, oppose war. In spite of the name-calling, lovers of peace must continue to stand for peace. It is the LEAST we can do. Churches and ministers must be prodded and cajoled, and if need be, shamed into returning to being prophetic voices in the world. Instead of allowing political agendas to control the voice of the church, the clear and emphatic teachings of Jesus must set the agenda. It is time to stop the debates about "just war" (which is nothing more than political ideology wearing theological clothes) and return to doing what Jesus commands us to do; love our enemies and be a people who actively promote peace.
Bruce Gerencser
May 2006
The Dangers of Christian Nationalism
Dear Editor:
Every time Christians gather together for communion, it is for the purpose of memorializing the death of Jesus. The death of Jesus on the cross has many theological implications: redemption and sanctification among many others. The death of Jesus also has political implications. His death, along with his resurrection from the dead, proclaimed a new Kingdom, the Kingdom of God. Who, and all that Jesus did, challenges the politics and agendas of every generation. There is a new King in the world, and Jesus is his name.
Last Sunday, many churches took time to briefly mention Memorial Day. Some churches had full-blown patriotic rallies, complete with the presenting of the colors and taps. Others sang a few patriotic songs and said a quick prayer for those who have died in our nation's wars. Some took time to honor church members who are serving or had served in the Military.
I always prepare myself for what "may" happen in church on our nation's various national holidays. I would prefer that churches not meld worship of God and nationalism together, but I have come to the place where I can tolerate it in short doses. Interjecting nationalism into our worship of God diminishes the focus of our worship, and can, if we are not careful, suggest that Christianity and American nationalism are one and the same.
In many sermons, we will hear that Christians need to view the sacrifice of war in and of itself, separated from its theological and political implications. An attempt is made to link the sacrifice of war with the sacrifice of Jesus. Jesus laid down his life for others and in war we are called on to do the same.
It is unwise to connect the sacrifice of Jesus and the sacrifice of war. Jesus was the guiltless dying for the guilty. In war, there are no guiltless parties. It is also impossible to divorce the sacrifice of war from its theological and political implications. War ALWAYS has such implications.
My prayer is that churches will stop being agents for the political agendas of the Republican and Democratic parties. Instead of giving public service announcements for the defense department, churches would be truer to their calling if they proclaimed what Jesus said about peace and loving our enemies. I am still waiting to hear a sermon anywhere that takes seriously the claims and teachings of Jesus concerning peace and as a result, declares the war in Iraq to be contrary to Christian teaching. Instead of wrangling about "just war" I hope and pray churches will wrangle with the implications of "thou shalt not kill," "love your enemies," and "blessed are the peacemakers."It is certainly proper and right to quietly remember those who have died during our nation's wars. Some died defending freedom, others died for a political agenda, but all died as Americans and we should remember them. We should also take time to reflect on the awfulness of war and the danger of a nation with unchecked arrogance waging war against all who cross her path.
Bruce Gerencser
January 2008
Paying Attention to Africa
Dear Editor:
Kenya is burning and the American government fiddles while it does. Kenyan Christians flee to a church for safety and are burned alive by Muslim extremists. Hundreds have been killed and thousands are fleeing for their lives. The government is in total collapse and the economy is being destroyed by rampant hyper-inflation.
One recent missionary letter I read reported gasoline selling for $20 a gallon. Kenya is another Rwanda or Sudan in the making. This is yet another chapter in a sordid African tale in which millions are dying or maimed and entire countries are destroyed. What is constant in this story is, for the most part, the American government and the Christian church stand by and do nothing.
Oh, we may throw some money at the problem, utter meaningless words like "genocide" and mutter some general non-efficacious prayers, but for the most part, Americans don't care. Why is this?
I believe there are two basic reasons why Americans have little care or concern for the slaughter going in Africa. First, most Africans are black. I guarantee you that if 50 white European Christians were burned alive in a church by Muslim extremists, there would be outrage in America. There is a deep-seated racism in America towards black people. It is so deeply rooted many people are unaware of it. One could almost excuse it, but in the case of Kenya, Rwanda and Sudan, it has cost millions of people their lives.
Second, most Africans are poor. They live on a few dollars a day. They offer little of value to the world. They live lives of subsistence and most die leaving few, if any, material goods behind. They are but a blip on the screen of the American economy. While some oil production does come from Africa, it is not a major player in the oil market.
The bottom line is Africa does not matter. Africans have always been killing each other. Africans have always been starving. Africans have always had social and civil unrest. But we should care. A human catastrophe is taking place.
A whole country is being ravaged and slaughtered by war and disease. Almost half of the population in Swaziland is infected with AIDS. Thousands of children die from malnutrition every day. Thousands more are orphaned.
It is immoral for us to sit by and do nothing. I want to appeal to my fellow Christians to insist that their churches and pastors pray for, and actively get involved in, ending the carnage and suffering in Africa.
Write letters to government leaders pleading for action in Africa. Find humanitarian groups that are working on the ground in Africa and support them with your money. Educate your children about Africa and, most of all, search your heart for latent racism that may keep you from seeing black Africans for who they are — precious children of God.
Bruce Gerencser
July 2008
American Myths
Dear Editor:
We will never collectively progress as a nation until we admit that much of our social, economic and political belief is based upon myth. Time shapes facts into collective myths that are rarely, if ever, examined by the average citizen.
Christian ministers continue to preach the Christian nation myth. America has never been, and never will be, unless the Christian right gets its way, a Christian nation. We have always been a secular, pluralistic society. Any notion to the contrary is revisionism and not supported by our collective history. In secular America there is a clear separation of church and state. For this reason, questions concerning the religious beliefs and practices of presidential hopefuls John McCain and Barack Obama should be considered out of bounds and irrelevant.
Our political leaders continue to preach the myth of continual economic growth. Few people seem to question the notion of continual economic growth. Is unlimited, unconstrained growth possible? Will we ever reach a place where no more growth can take place? Do we really need one more restaurant in Defiance? Do we really need one more drug store? Do we really need another church on another corner? How many varieties of the same old stuff do we really need? When will our razor have enough blades?
We are rapidly approaching the time where the myth of continual growth will be clearly revealed. Soaring food and energy prices, collapsing housing and economic markets are all signs that continual growth is not sustainable. Words like sustainability, conservation and self-sufficiency are the common vocabulary of the future. An economy built on consumption will ultimately fail because it cannot sustain itself. We are consuming ourselves to death. We cannot rely on the government to tell us the truth about the economic condition of America. Statistics like the GDP, unemployment, poverty rate, etc. are massaged and manipulated by government officials to such a degree that they are essentially meaningless.
The evangelical Christian church and many of our government leaders continue to promote the myth that war brings peace. In fact, our entire national history rests on the foundation of this myth. Our nation has a bloody, warring history. We have bombed, killed and destroyed all who have stood in our way. From the early days of our nation to the present conflict in Iraq we have used military force and brutal war to force our will on others. We have rarely been a peaceful people.
War will never bring peace. It can't. It may bring a cessation of hostilities, but peace can only come through peacemaking. A peaceful country will not have nuclear armaments capable of destroying the world many times over. A peaceful country will not wage pre-emptive wars and will only use its military forces for acts of self-defense. Peaceful nations act peaceably. Our national conduct shows us to be anything but peaceful.
Peace begins at home with each of us living like peacemakers. Peace begets peace.
Bruce Gerencser
October 2008
Consistent "Pro-Life" Position
Dear Editor:
Ed Singer wrote the one letter I have read so far that succinctly distills the issues at stake in the 2008 presidential election. His appeal to Catholic school tradition is key to our choosing the next president of the United States. I only wish evangelical Christians had such a social tradition.
While groups like Sojourners and Evangelicals for Social Action attempt to bring social issues to the forefront of public discussion, evangelicalism is, for the most part, still a captive of the Republican Party. Many evangelicals are two-issue voters — abortion and homosexuality.
While I am certainly pro-life, I believe we miss the mark when we become single-issue voters. The issues are much broader and more complex than that. We need to think carefully about the current condition of our country and where we want to go in the future. I am 51 years old and I have voted in every election since Jimmy Carter won the White House. I am of the opinion that the current election is the most important election of my life.
I would ask my fellow evangelicals to consider what I call a "consistent life position." It is not enough to be pro-life. We must also consider the issues of war, terrorism, torture, capital punishment and poverty. We must also consider the broad issue of social justice. What does it mean for me to be my brother's keep? In a world filled with poverty, disease, war and injustice do I have a moral obligation to keep in regards to my fellow human beings?
America is a great nation filled with honorable, loving, and just people. In recent years, as we waged pre-emptive wars, turned our backs on the poor of the world, and continued to ignore to hurting and suffering in our own country, we have become less honorable, less loving, and certainly less just. We need a president who will take a completely different course from the one we are on now and who will lead us back to being a nation of honorable, loving, and just people.
As much as I like John McCain, I believe he will be four more years of George Bush. Will Barack Obama be any different? I don't know. I find his speeches to be stirring, and they certainly are filled with all the things I think are important. Time will tell whether or not Barack Obama can deliver on what he has promised. I am willing to give him the chance. We cannot continue to stay the course, and I fear that is exactly what John McCain will do. We need a radical departure from the status quo.
Barack Obama's message is one of change, and I can only hope that the change he brings will reinvigorate us as a nation and that will return to being a people of goodwill, both at home and across the world.
Bruce Gerencser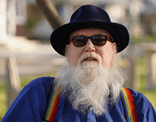 Bruce Gerencser, 65, lives in rural Northwest Ohio with his wife of 44 years. He and his wife have six grown children and thirteen grandchildren. Bruce pastored Evangelical churches for twenty-five years in Ohio, Texas, and Michigan. Bruce left the ministry in 2005, and in 2008 he left Christianity. Bruce is now a humanist and an atheist.
Connect with me on social media:
You can email Bruce via the Contact Form.
Your comments are welcome and appreciated. All first-time comments are moderated. Please read the commenting rules before commenting.