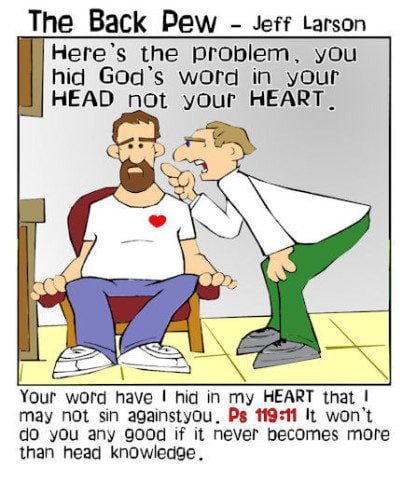 Several years ago, the late Ken Silva, a Fundamentalist Baptist pastor, and discerner of all things truly Christian, posted the following quote from C.F.W. Walther on his Apprising Ministries website:
A person may pretend to be a Christian while in reality he is not. As long as he is in this condition, he is quite content with his knowledge of the mere outlines of the Christian doctrines. Everything beyond that, he says, is for pastors and theologians.

To perceive as clearly as possible everything that God has revealed is something in which a non-Christian has no interest. However, the moment a person becomes a Christian there arises in him a keen desire for the doctrine of Christ.

Even the most uncultured peasant who is still unconverted is suddenly roused in the moment of his conversion and begins to reflect on God and heaven, salvation and damnation, etc. He becomes occupied with the highest problems of human life. An instance of this kind is afforded by those Jews who flocked to Christ and also by the apostle.
What about the increasing number of atheists and agnostics who were, for many years, pastors/evangelists/professors/denominational leaders; men and women who spent years delving deeply into the Word of God?
For thirty-five years, I had a keen desire for things of Christ. I read the Bible from cover to cover numerous times. I spent thousands and thousands of hours studying the Bible. I read hundreds and hundreds of Christian books, magazines, and newspapers. I listened to countless sermon tapes, attended Bible conferences, revival meetings, and mission conferences. I did my best to put into practice all that I read and heard. Jesus was the way, truth, and life to me, the Alpha and Omega, the beginning and the end. I was as deeply immersed in the things of Christ as one could be.
In Silva's world, only Christians who think like he did are really Christians. Silva thought that most people who profess Christianity are false professors. They professed Christ, but never possessed Christ (Christian cliché 101).
These days, I know a lot of Christians-turned-atheists. Almost every one of them was a conscientious, serious person who believed the teachings of the Bible and sincerely desired the things of Christ. To suggest these people didn't really have any interest in the things of Christ is laughable. Most Christians-turned-atheists I know understand the Bible quite well. Of course, according to the Ken Silvas of the world, they have a head knowledge and not a heart knowledge (Christian cliché 102).
All that we ex-Christians can say is this: we know what we know. We once were saved, and now we're not. Can't wrap your unimaginative, dull Christian mind around this fact? That's your problem, not ours.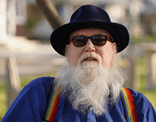 Bruce Gerencser, 65, lives in rural Northwest Ohio with his wife of 44 years. He and his wife have six grown children and thirteen grandchildren. Bruce pastored Evangelical churches for twenty-five years in Ohio, Texas, and Michigan. Bruce left the ministry in 2005, and in 2008 he left Christianity. Bruce is now a humanist and an atheist.
Connect with me on social media:
You can email Bruce via the Contact Form.
Your comments are welcome and appreciated. All first-time comments are moderated. Please read the commenting rules before commenting.