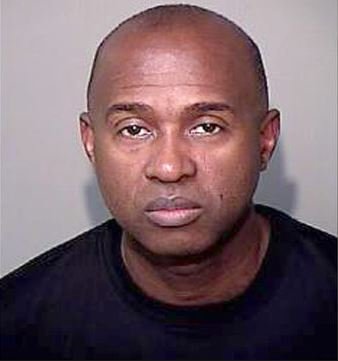 The Black Collar Crime Series relies on public news stories and publicly available information for its content. If any incorrect information is found, please contact Bruce Gerencser. Nothing in this post should be construed as an accusation of guilt. Those accused of crimes are innocent until proven guilty.
In 2017, Shawn Greaves, pastor of Faith Family Outreach Ministries in Kissimmee, Florida and a long time school teacher, was accused of battery and attempted kidnapping of another teacher.
Deputies said Shawn Greaves, 52, threw a woman in a classroom closet and made sexual advances earlier this month.

….

The longtime teacher at Parkway Middle School stands accused of battery and attempted kidnapping of another teacher.

Osceola County deputies arrested Greaves on Tuesday, but the incident allegedly took place inside the school two weeks ago.

In the classroom of a third teacher, a woman told police on April 5 that Greaves, "put his hands around her buttocks area, lifted her up and threw her over his shoulder." Greaves then allegedly carried the woman over to a closet, where he put her on a desk and, "pressed his body against hers," thrusting several times.

The woman said she kept telling him to stop, before Greaves left.

A call went out to parents of students on Wednesday from the principal of the school, alerting them to the arrest.

Greaves is also listed as the president/director and senior pastor of Faith Family Outreach Ministries in Kissimmee, where at least one neighbor couldn't believe he'd been arrested.

"For the most part, he's an awesome person. I've never seen him do anything like that, ever," a neighbor told WESH 2 News.

Greaves was reassigned from his work at Parkway Middle School and moved to another facility where he's not around kids.

Although the report details sexual advances, Greaves got out of jail on Wednesday, charged only with simple battery and attempted kidnapping.
I heard nothing more about this story until a commenter recently left the following comment:
I personally worked with Pastor Greaves as a Special Education facilitator. He began a student daily prayer in the morning before school. He empathized with the students and supported the teachers. The principal, the "victim" and the other alleged witness, were all in the scheme. After posting his picture on the news, it destroyed a school community among staff, teachers, and students. This was a disgrace done to him, eventually the "victims" own lawyers dropped the charges. Finding him innocent, his faith in the Lord and his devotion to his ministry, gave him the strength to overcome. You should update your original post. Thank you.
I replied:
I found no public news story that says charges against Shawn Greaves were dropped. It is prosecutors not the victims that can drop charges against an alleged criminal, so you are most certainly wrong on this count. That said, if you have verifiable information that shows that charges against Greaves have been dropped, I will gladly amend this story. I always want these reports to be factual. I hope you understand that I can't just "take your word for it." Numerous people have, over the years, told me similar things about this or that accused pastor (including the pastors themselves), only to find out they were lying. All I ask is that you provide evidence for your claim that I can publicly verify.

Thanks!

Bruce Gerencser
The commenter, as is almost always the case, had no evidence for her claims. While I did not find any updated news stories about Pastor Greaves, my editor did. She located a Florida Education Practices Commission hearing disposition on Shawn Greaves' teacher's certificate. You can read the PDF document here.
According to this document, Greaves pled guilty to battery:
On or about November 27, 2017, as a result of the conduct alleged herein, Respondent pled guilty to False Imprisonment, and an order of Nolle Prosequi was entered for the charge, and Respondent pled guilty to Battery and adjudication was withheld.
Greaves' teacher's certificate was revoked for six months. He was placed on probation for two employment years.
The Education Practices Commission set other requirements for Greaves to regain his teacher's certificate. You can find those requirements in the aforementioned document.
According to the Florida Teacher's Certificate Database, Greaves' certificate, as of October 14, 2020, remains revoked.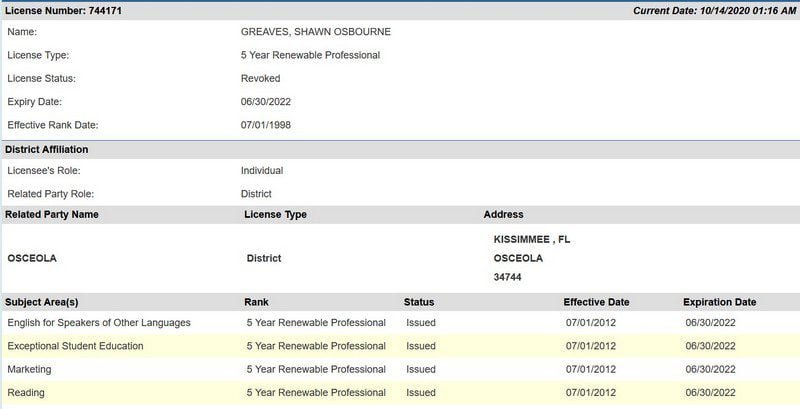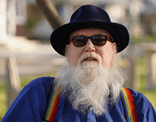 Bruce Gerencser, 65, lives in rural Northwest Ohio with his wife of 44 years. He and his wife have six grown children and thirteen grandchildren. Bruce pastored Evangelical churches for twenty-five years in Ohio, Texas, and Michigan. Bruce left the ministry in 2005, and in 2008 he left Christianity. Bruce is now a humanist and an atheist.
Connect with me on social media:
You can email Bruce via the Contact Form.
Your comments are welcome and appreciated. All first-time comments are moderated. Please read the commenting rules before commenting.