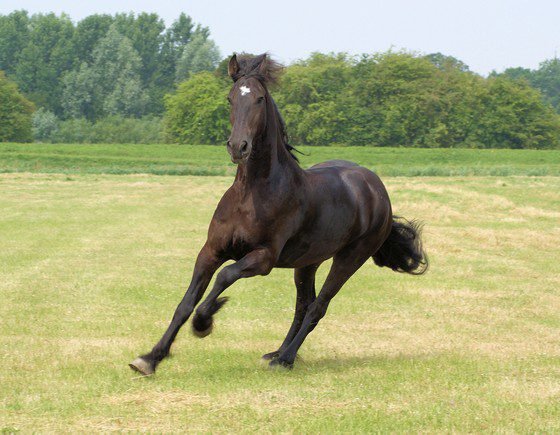 I've been blogging for thirteen years. Different iterations of this blog, with different names, but with one goal: "telling my story; recounting my journey from Evangelicalism to atheism."
Thousands of posts, and tens of thousands of comments. When I started blogging in 2007, I was still a follower of Christ — a progressive, emergent (emerging) church Christian.
I was still going to church, still reading the Bible, still praying, and still trying to find a Christianity that mattered.
I never found it.
I did find that I was just an ass in the pew, an offering to be collected. I had talents and gifts that any church would benefit from, but I found that pastors were quite territorial and allowed no one to get near their throne.
Twelve years ago, after a tremendous amount of study, angst, and gut-wrenching heartache, I finally concluded that I was no longer a Christian. Try as I might, I couldn't square what I knew about the Bible and the church with Christianity. As I tried to find a stopping place on the slippery slope of reason, I found there was none. Liberal Christianity, Unitarianism, Universalism, all provided a brief respite, but ultimately failed to stop my slide to atheism.
Atheism became the label that best described my belief about the Christian Gods, gods in general, and religion. Technically, I am agnostic on the God question, but in my day-to-day life I live with nary a thought about God, thus I call myself an atheist.
I have no need of God, a God, any God. I am an A-T-H-E-I-S-T.
Imagine my surprise, then, when I receive emails from Evangelical Christians who say they believe I am still a Christian; that deep down I still have a longing for God and faith.
Every time I receive such a letter, I think, "how can anyone read my writing and come to this conclusion?"
Just because I write about and critique Evangelicalism doesn't mean that I am still a Christian. One man even suggested that the fact that I capitalize words such as God and Bible are proof that, deep in my heart-of-hearts, I am still a follower of Jesus. Or, to apply Occam's razor, I capitalize these words out of habit. Which is more likely?
I recognize that if Christians read my old writing from my early blogging days, they might conclude I am still a club member or that I still really, really, really want to be a Christian. However, anyone who seriously invests time in reading my story from start to finish can only come to one conclusion: "Bruce Gerencser was once saved, and now he is lost."
My goal is to keep telling my story; to keep exposing the hidden, dark secrets of Evangelical Christianity. I am grateful for the fact that I have far more reach today than I ever did in the twenty-five years I spent pastoring churches. Sometimes, I feel physically and emotionally overwhelmed, but I remind myself that what I do matters.
I know my writing deeply resonates with many people, and it gives a voice to their thoughts and struggles. I also know my writing angers and infuriates many Evangelicals. They write and talk about me, preach sermons about me, mention my name at prayer meetings, send me nasty and hateful emails, and leave arrogant, self-righteous comments on this blog.
The latter are going to do what they do. I can't stop them, nor do I want to, because their anger and indignation are reminders to me that, next to marrying Polly, the single best decision I ever made was the day I walked away from Christianity. They've tried bombing me with email spam, using bots to leave massive amounts of comment spam, spreading rumors and lies about my story, my mental fitness, my marriage, and children, and have even threatened to kill me . . . yet here I am.
The readers who matter the most to me are the lurkers in the shadows, laden with fear and doubt. They have questions that aren't being answered by their pastors or churches. Their eyes have been opened to what is going on around them. Are they atheists in the making? Maybe, but I doubt it, and I don't care. My goal is facilitation, not evangelization. If I can help wanderers as they journey on through life, that's good enough for me.
Others who read this blog are post-Evangelical or post-Christian. They are trying to find purpose, meaning, and peace, sans God, Jesus, or religions. Now that their lives are no longer defined by their religious beliefs, they are left with the task of shaping new lives for themselves. It's not easy, and I want to do what I can to provide a safe, friendly place for them to hang out. If telling my story helps them in some small way, I am grateful.
In the Bible — see Bruce, you just mentioned the Bible and this PROVES you are still a Christian — there's the story of the Good Samaritan, a man who helps and cares for a man beaten and left for dead along the side of the road. Religion, especially Evangelical Christianity, beats people up, often leaving them for dead alongside the road we call life. I want to be like the Good Samaritan, lifting up those who've been beaten, robbed, raped, and scarred by religion. If I have a calling, this is it.
In many ways, I am a far better man today than I ever was when I was a member of God's exclusive club. I no longer have to view life and others through the lens of the Bible and the teachings of Christianity. I am free to live life on my own terms, and embrace others as they are. That I have LGBTQ people who read this blog astounds me. Back in my Evangelical days, my life had no room for such people. Well, my life had no room for anyone who didn't think, act, and believe as I did. As a Christian, I lived in a monoculture, a world devoid of diversity. Today, my life is filled with multifariousness. I am a much better man, husband, father, and grandfather, thanks to the people I have met through this blog.
So, to those who are convinced I am still a born-again Christian, I say: why would I ever want to go back to Egypt, to the land of leeks and onions, toil and bondage? Why would I want to return to a worldview governed by the ancient writings of fishermen and sheepherders? Like the proverbial horse that escaped his corral, I am free, and I have no intention of returning to the bondage and slavery called Christianity.
If some people can't see and understand this, I am not sure what more I can do for them. They'll just have to keep hoping that I will someday walk back into the church and say, with an Arnold Schwarzenegger voice, "I'm B-A-C-K."
Bruce Gerencser, 66, lives in rural Northwest Ohio with his wife of 45 years. He and his wife have six grown children and thirteen grandchildren. Bruce pastored Evangelical churches for twenty-five years in Ohio, Texas, and Michigan. Bruce left the ministry in 2005, and in 2008 he left Christianity. Bruce is now a humanist and an atheist.
Connect with me on social media:
Your comments are welcome and appreciated. All first-time comments are moderated. Please read the commenting rules before commenting.
You can email Bruce via the Contact Form.