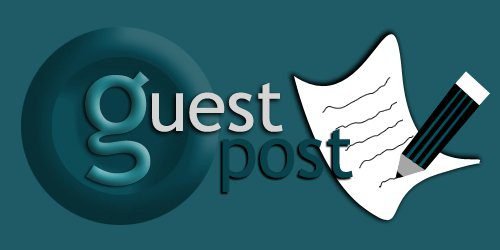 Guest Post by MJ Lisbeth
He made it—just barely—out of Sobibor. So, it was no surprise that any time a former Nazi was found, or a new revelation about the regime and the Holocaust emerged, he took notice.
Louis is gone now. Though I can't imagine what he endured, in the camp or in his nightmares and flashbacks, I feel I've become like him, in a way. As a survivor of childhood sexual abuse at the hands of a priest, I can't help but to notice when some clerical predator is exposed.
Or what he and his brethren left in their wake.
Since "coming out" about my abuse two years ago, I have met others who had to endure similar horrors, whether from priests, professors, professional colleagues, parents or others in positions of authority. I have also learned about lives, families, communities and institutions that were destroyed as a result.
Some of the institutions will be missed. Others, however, deserved, like Hitler's regime and its agencies, to be swept into the dustbin of history.
Perhaps the Roman Catholic Dioceses of Rockville Centre and Camden won't disappear any time soon. There can be little doubt, however, that they've lost their powers, including their abilities to harbor and enable priests who preyed on people's trust.
Last week, within the space of a couple of days, they declared bankruptcy, citing the financial strain of lawsuits from sex-abuse litigation. They are, of course, not the first dioceses to take such action. But their going into receivership is significant because of their relative prominence. Camden, in New Jersey, is directly across the Delaware River from Philadelphia which, in 2015, was tied with Chicago as the second-most Catholic city in the US. (Boston, New York and Pittsburgh were tied for first.) Rockville Centre, comprising the Long Island counties of Nassau and Suffolk, is one of the largest dioceses (by population) in the nation—and the largest, to date, to declare bankruptcy. It's also directly east of the Diocese of Brooklyn, of which it was a part until 1957.
Camden's and Rockville Centre's proximity to two of the largest and most Catholic American cities is reason enough to take notice of them. Equally important, though, is another characteristic they share, and I know all too well.
The parish in which I, as an altar boy, was abused by a priest, is in the heart of the Diocese of Brooklyn. In other posts, I've talked about the church's centrality in my old neighborhood: Nearly everyone attended it, and I, like many of my peers, were pupils in its school. Many kids were encouraged, or even forced, to become altar boys or participate in other church activities; I, and some other kids, volunteered for such things because our families or other people in our community didn't have the time, or didn't know how to give us the kinds of non-material support we needed. (For some kids, that support was material.) Our parents worked long and hard (our fathers at paid jobs, our mothers at uncompensated tasks) but, because they married and birthed us when they were very young (or for other reasons), didn't know how to deal with anything besides fawning obedience. They did not know how to respond to the kinds of tiredness, sadness, or bewilderment children experience, sometimes because for no other reason than they don't have the language or other means of expressing it.
What I didn't know, of course, was that at the time I was growing up, we were part of a way of life that was dying: The cops, the firefighters, the factory workers were moving their families to Rockville Centre and other places on Long Island.
And to New Jersey, where I moved with my family when I was twelve. Our new church was part of the Diocese of Trenton, the northern neighbor of Camden diocese. The city of Camden, once home to RCA and Campbell's soup, was in steep decline. But the surrounding communities in its diocese flourished as bedroom communities to Philadelphia, from which cops, firefighters and factory workers moved.
There, and in the Rockville Centre enclaves, their parents worked even harder to pay and keep up their houses and car payments. That meant kids were, perhaps, even more isolated and alienated than they would have been in South Philly or South Brooklyn — and, in those pre-Internet days, with fewer ways of reaching others who felt the way they did.
A lonely or alienated kid is to a sexual predator—whether a priest or some other authority figure — like tinder to a forest fire. So, if a kid feels isolated in an urban enclave, imagine what it must be like in a suburban town, with the family's breadwinner(s) commuting for several hours a day in addition to the time he/she/they work.
Fortunately for me, I did not get involved with our new church, beyond attending mass, after my family moved to New Jersey: I become more involved with Scouting (which I joined before our move) and school-related activities. But other kids who weren't drawn to such things (literary magazines, photography clubs, sports teams and the like) were probably even more stranded than their peers in the neighborhood my family left. So, some of them might have been even easier prey for predacious priests than I was.
Although I have never met them, I thought about those young people when I heard that the Dioceses of Camden and Rockville Centre declared bankruptcy — just as I imagine my late friend Louis thought about inmates at Bergen-Belsen, Dachau and Auschwitz whenever a former Nazi was found in Cleveland or Argentina or some other place far from where they committed their horrible crimes.
In short, the bankruptcies of the Camden and Rockville Centre dioceses were personal for me — just as the capture of John Demjanjuk was for Louis, my late friend.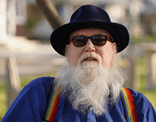 Bruce Gerencser, 64, lives in rural Northwest Ohio with his wife of 43 years. He and his wife have six grown children and thirteen grandchildren. Bruce pastored Evangelical churches for twenty-five years in Ohio, Texas, and Michigan. Bruce left the ministry in 2005, and in 2008 he left Christianity. Bruce is now a humanist and an atheist.
You can email Bruce via the Contact Form.
Your comments are welcome and appreciated. All first-time comments are moderated. Please read the commenting rules before commenting.