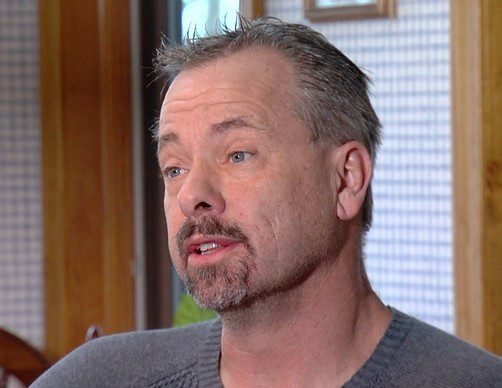 Last month, Wayne Aarum, a former senior high minister at The Chapel at Crosspoint in Getzville, New York, current pastor of First Baptist Church in Arcade, New York, and the operator of Circle C Ranch youth camp in Delevan, New York, was accused of sexually assaulting at least twenty-one girls in the 1990s.
According to a report released by Ministry Safe, Aarum engaged in the following illicit activities:
–stroking legs (outside clothing and on bare skin)
-stroking genital area- outside clothing
-touching vaginal area- outside clothing (in shorts or jeans)
-touching, rubbing and stroking breasts, outside clothing
-stroking labia, outside clothing
-stroking from hips to breasts, clothed, on the side of the body
-touching legs and knees
-hand placed on upper thigh
-pressing penis into back of girl (hugging from behind)
-rubbing penis repeatedly in a girl's presence
-extended hug of a partially dressed girl
Other alleged inappropriate behaviors are mentioned in the report.
You can read my first post on Wayne Aarum here.
Aarum denies the allegations against him and continues to operate the Circle C Ranch. Daryl Dekalb, a Circle C board director, says that Aarum is a True Christian®. Dekalb stated:
He totally denies any wrongdoing whatsoever. Wayne has ministered to thousands and thousands of kids over the years, and we never heard anything from anybody.

This is why we're suspicious of these charges. We've seen nothing, heard nothing, and they're operating from an anonymous standpoint with everybody, and we believe they have an agenda … to take over the ranch.
Uh, twenty-one women have leveled accusations against Aarum. So much for "we never heard anything from anybody." And the same women are behind a conspiracy to take over Circle C Ranch. Sure . . .
Previously, Dekalb — a true defender of women (that's sarcasm, by the way) — said:
There is absolutely no credibility to any of these things. I worked in the ministry, my wife and I have worked in this ministry, all of those same years that they're talking about. We never saw anything even approaching this.

It's all lightweight stuff they're bringing up anyway. It's common for women as they get along in life…to see how their lives are not going well and when they sit down, like with a social worker…and they start hearing stuff from a social worker that says to them, 'Well, have you ever had something in your life where maybe this is set off, the condition that you're in now?' I mean, none of these women had any complaints at all until they were contacted by this group and suggestions were made to them.
Earlier this month, The Buffalo News reported:
The longtime director of a Christian youth camp in Delevan is refusing to step down despite complaints that he inappropriately touched young women and girls at the camp and when he was a youth pastor in the 1990s at one of the area's largest churches.

The Chapel in Amherst said it cut ties with the Circle C Ranch following an internal investigation by a Texas lawyer that found Wayne Aarum had engaged in a "pattern of inappropriate behaviors," such as stroking the legs and touching the clothed breasts and genital areas of young women and teenage girls.

Attorney Kimberlee Norris said she interviewed 21 women who alleged "inappropriate touch" by Aarum. Some of the allegations date back to 1990s, when Aarum ran a ministry program for high school students at the Chapel. Other inappropriate behaviors allegedly occurred during his time as Circle C Ranch director, since 2000, although none of the complaints related to behavior within the past five years.

Aarum, 54, denied the allegations and has refused to step down as camp president. He has the backing of the camp's board of trustees, which released a response to Norris' report stating that "there is no substantial evidence supporting" the claims.

Norris also wrote to the New York State Office of Children and Family Services with a list of dozens of inappropriate actions alleged against Aarum, including entering cabins without knocking or announcing himself, while girls were changing clothes; meeting alone with girls in his office after lights out; whispering intimate statements to girls, such as "I love you" and "You are so beautiful"; and giving back massages that included rubbing of girls' buttocks.

"Girls, now women, who participated in the investigation said that the behaviors became so normalized that they assumed others, including parents and ministry leaders, knew and approved," Norris wrote in her letter to the state office.

….

Officials at the Chapel said they were first made aware in 2019 of allegations about Aarum's inappropriate behavior at the camp and took that information to the Circle C Ranch board, according to a statement provided to The News and posted on the Chapel's website.

Chapel leaders learned a few months later about additional allegations of inappropriate behavior by Aarum during his time as a church staff member from 1991 to 2000. They spoke to Aarum, who denied any wrongdoing, according to the Chapel's statement.

The church hired Norris last October to investigate. Norris runs MinistrySafe, which provides training and screening to prevent child sex abuse in churches, camps, youth sports and other settings.

"The membership was advised that the independent investigation credibly confirmed a pattern of inappropriate interaction with young women involved in The Chapel's student ministry in the late 90s and also uncovered ongoing inappropriate interaction with young women not associated with The Chapel who had been involved in the previously referenced local youth camp over the last two decades," The Chapel said in its statement.

Chelsea Carnahan, 28, recounted how Aarum would stroke her back and hair, hold her hand and touch her legs during one-on-one counseling sessions and talks when she was a Pioneer High School student from 2006 to 2010. She also attended First Baptist Church of Arcade, where Aarum is pastor, and volunteered at the Circle C Ranch in the winter.

"He'd get uncomfortably close to my face, and I remember thinking as a teenager about the tension of him being so close to my face, like is he trying to kiss me?" said Carnahan, who now lives near Tampa and works in a restaurant. "I remember a lot of hugs lasting a little too long."

Sometimes he would grab her from behind and pull his pelvis tight to her body, she said. Carnahan described Aarum's actions as "grooming" and "sexual predation." She also accused Aarum of inflicting what she termed "religious trauma" on her.

Carnahan said she was not among the 21 unidentified women cited in the investigative report. She said she reported her complaints to Camardo after Aarum's denials were posted online at the camp website.

Aarum and his supporters have maintained that he is unable to properly address claims being brought against him because he doesn't know who has made them. But Carnahan said she has made clear on social media who she is and what she alleges Aarum did.

"I'm not anonymous," she said. "I don't want anyone else to have to go through what I went through. I don't want any more children to be affected. I don't want any more children to come through his camp."
According to Circle C's board of directors, this story is just a case of these women (and people like me) "misunderstanding" Aarum the True Christian's behavior; that Aarum has a deep, Jesus-fueled love for teen girls, and his actions were just Aarum showing affection for these women, many of whom were "troubled."
In its response to Norris' report, the Circle C Ranch board suggests that the volume of complaints against Aarum was related to the work he did, often with troubled teenagers. But the allegations are from a small percentage of the young people Aarum has worked with over the years.

"Wayne's work prevents teenage suicides, avoids teen pregnancies, postpones too-young marriages, helps confront bullying at school, teaches how to respond appropriately to parents and authority figures, how to survive peer pressure, and how to defend their faith in a kind, positive way," the board said. "It is very difficult to do this kind of work successfully from across the room. That always raises the risk that someone will find the teacher to be too close for comfort. Speaking the truth to a difficult situation can be met with hostility, fear, and a wide variety of other responses."

The board's own investigative report also suggested that the unidentified women cited in Norris' report may have misinterpreted Aarum's gestures of good will because of a "common type of trauma in their past … that makes them ultra-sensitive to certain kinds of verbal Bible teaching or certain physical actions such as hugs that are entirely appropriate and not at all offensive to other women in the same circumstances."
According to Randy Fancher, a former trustee of the Circle C Ranch, the Ranch's board has known about Aarum's inappropriate sexual behavior for years.
At one point in the meeting, Randy Fancher, a former trustee of the Circle C Ranch, said the camp's board hired an attorney more than a year ago to investigate an allegation against Wayne Aarum. The attorney advised that Aarum step down as president and camp director, but the board didn't follow through on that advice, said Fancher, who no longer is on the camp's board.

Fancher said the camp had documented instances in which other camp leaders had approached Aarum about his actions.

"There was documentation of people going to Wayne and saying, 'Hey listen, like, we love you, but you need to be careful of this.' And this started 20 years ago," said Fancher. "I, myself, personally 20 years ago sat down with Mr. Wes (Wayne Aarum's father) and said, 'I love Wayne with all my heart, but I saw him interact in a way that was just inappropriate.' "

Fancher said he also has heard firsthand accounts from women "who are truly victims."
Kudos to Buffalo News reporter Jay Tokasz for his fine reporting on this story.
Now that I have laid the background for the sexual misconduct allegations against Wayne Aarum, I want to address a comment left today by an eighty-year-old female defender of Aarum. Here's what she had to say:
I went to the Chapel when Wayne was active there. When either he or his brother entered the building it was like Elvis had entered. The girls flocked around them. Did they hug him, did they kiss him, did they stand too close, maybe. Did he hug, kiss and get too close, maybe. Most people do when they hug!! But as a mother and as I remember it, I sure didn't see any of these girls back away or push him away. .

My husband and I used to laugh and he would often joke and say, "what does that guy have that I don't?) I would remind him youth and he is single!! As for myself, no offense to the girls and I hope I am wrong and I am not condemning them, they were young and naive but, I never heard him ooh and ah about the girls, he was their leader so naturally he would befriend them. I have never been to Circle C Ranch but i have never heard anything bad about it. My son was familiar with it and thought it was a great place. Circle C Ranch has probably done more for the youth that attended there than most other places. I think as an older women what you have here are a bunch of younger women who are remembering their youth as they get older (we all do that! The would of, should of, could of makes us laugh or haunt us), and, with all the hype in the world today and all the hype about suing for sexual misconduct some might be misconstruing what really happened.

As for Bruce, the article sounds like you really aren't an atheist, but you are trying to make us all believe you are. God bless you my friend. I feel sorry for you, you are missing out on the good life.

PS: I am going to be 80 years old this year, so I have seen just about everything
Yes, she really did say these things. Yes, she really did defend Aarum's abhorrent behavior, saying — much like Elvis back in his womanizing days — the girls didn't back away or push him away, so they must have been okay with it. I have seen this same argument used numerous times by predatory preachers and their defenders. Sure, Pastor Billy had sex with a church teen, but she came on to him or didn't turn away from his advances. Instead of Pastor Billy being the adult in the room, an authority figure who has a moral and legal obligation to care for and protect others, he is viewed as just another hapless, helpless horn dog. If the victim didn't want to be sexually harassed, abused, or raped, she should have done a better job protecting her virtue. In other words, IT IS ALWAYS THE WOMAN'S FAULT!
Years ago, the subject of sexual abuse came up in a discussion my wife and I were having with an older family member, a pastor's wife who spent her entire life in Independent Fundamentalist Baptist (IFB) churches. Instead of agreeing with us about the seriousness of sexual abuse, the woman said, "well, that's just what boys do." Polly and I were stunned by her words. According to the Bible, older women are to teach the younger church women. What, exactly, are these older followers of Jesus teaching their charges? That sexual harassment and abuse are just a part of life; that unwanted sexual attention from preachers, deacons, Sunday school teachers, choir directors, and Christian school principals is an expected part of life; that these grown-ass men are just horny teenager at heart; that the best thing girls and women can do is hide their bodies from the leering gazes of men? (Please see Beware of Deacon Bob.)
I have been writing about Evangelicalism's sexual abuse scandal for almost thirteen years. The Black Collar Crime series now numbers over 800 stories about sexual misconduct by (mostly) Evangelical "men of God." It should be clear to anyone who is paying attention that Evangelicalism has a huge sexual misconduct problem. Throw in the consensual sexual affairs Evangelical preachers have with church members (often women who are barely "legal") who are not their wives, and it is clear, at least to me, that this not just a problem of a "few bad apples."
The commenter mentioned above concludes her comment with this:
As for Bruce, the article sounds like you really aren't an atheist, but you are trying to make us all believe you are. God bless you my friend. I feel sorry for you, you are missing out on the good life.
Normally, I would give Grandma the "Bruce Treatment," but I won't do so today. I don't want to detract from the focus of this post: Wayne Aarum's alleged predatory behavior. I will say this: I am indeed an atheist. However, if I weren't, I sure as hell wouldn't trust my children and grandchildren with this woman. I sure as hell wouldn't send them to Circle C Ranch. And I sure as hell wouldn't trust the board members of Circle C to protect and care for them. If this is the best that God/Jesus/Holy Spirit can do, no thanks.
Bruce Gerencser, 66, lives in rural Northwest Ohio with his wife of 45 years. He and his wife have six grown children and thirteen grandchildren. Bruce pastored Evangelical churches for twenty-five years in Ohio, Texas, and Michigan. Bruce left the ministry in 2005, and in 2008 he left Christianity. Bruce is now a humanist and an atheist.
Connect with me on social media:
Your comments are welcome and appreciated. All first-time comments are moderated. Please read the commenting rules before commenting.
You can email Bruce via the Contact Form.