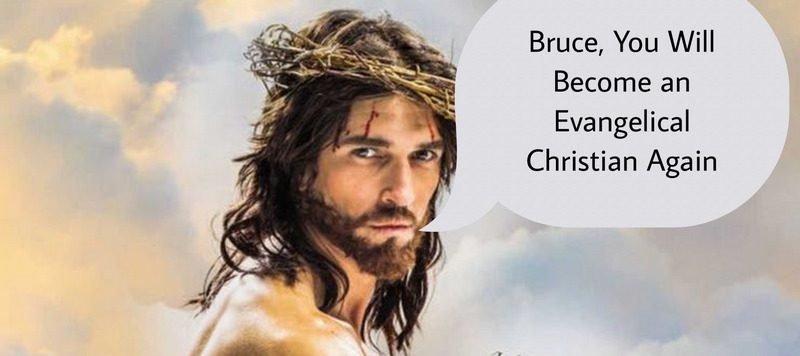 Rarely does a week go by without several Evangelicals telling me that the real reason that I left Christianity was that I was emotionally "hurt" in some way; that I deconverted because my fee-fees were "hurt." This claim is patently untrue, yet no matter how many times I correct people, they continue to assert without evidence that the reason I divorced Jesus was that the church or some person "hurt" me. Making this unfounded claim allows Evangelical zealots to dismiss my story out of hand. Regardless of what intellectual reasons I give for my deconversion, these zealots believe the "real" reason Jesus and I had a falling out was emotional, not intellectual. Sometimes, Evangelicals say that not only was I "hurt," I am also angry and hate God. Again, by pointing to emotional reasons for my loss of faith, they can ignore anything else I say about the matter.
I willingly admit that people refusing to accept my story at face value irritates the heaven and hell out of me. When someone tells me she is a Christian and why, I believe her. Why can't she extend to me the same courtesy and respect? My wife, Polly, and I were talking about this very thing last night. Such sweet nothings we talk about in bed. 🙂 As we talked, I had a Loki-inspired revelation: I HAD been hurt. I finally saw the light.
You see, after I publicly said I was no longer a believer (please see Dear Family, Friends, and Former Parishioners), Evangelical family members, colleagues in the ministry, and former church members sharpened their knives and slashed me repeatedly from stem to stern. Their savage attacks drew blood and wounded me. I thought, aren't we friends? Didn't we spend countless hours fellowshipping with each other? Didn't you love my preaching and appreciate my help when you had difficult times? So how did I go from you calling me Preacher to saying I am a child of Satan?
While several congregants sincerely tried to understand my story, most clerical family members and friends came after me as a shark would when smelling blood in the water. Their words caused great emotional harm to both me and Polly. While I bore the brunt of their ugly, mean-spirited words, Polly read their assaults and wondered, "how could Christians act like this? What did we ever do to deserve such treatment?" Unfortunately, these questions remain unanswered to this day.
While "hurt" played a negligible part in my deconversion, the harm caused by Evangelical zealots post-Jesus has certainly affected how I view Christianity and whether I would ever reconsider becoming a follower of Jesus. After thirteen years, I can say that my treatment by Evangelicals has been overwhelmingly negative; that their words and behavior do little to commend Jesus to me, Polly, and the readers of this blog.
Thanks to establishing strict contact email policies, I get far fewer emails from Evangelical — especially Independent Fundamentalist Baptist (IFB) — zealots and apologists today than I did years ago. But, the cumulative effect of these emails makes it clear to me that Evangelical Christianity causes psychological harm, turning the abused into abusers. Every week, I feature at least one email or comment I have received from Evangelicals — nasty, hateful missives meant to cause harm, not redemption. I even let some of these people comment, setting aside my comment policy ("Dr." David Tee/David Thiessen/Theologyarcheology comes to mind). Forget, for a moment, what Bruce Gerencser thinks about Christianity. Instead, ask long-time readers of my writing what they think about the "one true faith." I'm confident you will likely not find one person who has a favorable opinion of Evangelicalism and the IFB church movement. Why is that?
If the goal, Evangelicals, is to reclaim the sheep who have gone astray, you might want to rethink your approach. Wildly running at these sheep with a butcher's knife and loudly screaming epitaphs will only cause them to flee, seeking refuge in hills and valleys, safe from crazy, knife-wielding Evangelicals.
It is unlikely that Christians can provide any argument that would convince me that the God of the Bible is real; that Jesus is the virgin-born, miracle-working, resurrected son of God. However, how I view Evangelical Christianity as an institution and cultural force can be changed with kind words and good works. So far, all I see is a truck going down the road to a hot dog processing plant. The truck hits a big bump, jarring the back door of the delivery box open. And out fall boxes of anuses and dicks.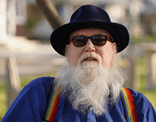 Bruce Gerencser, 64, lives in rural Northwest Ohio with his wife of 43 years. He and his wife have six grown children and thirteen grandchildren. Bruce pastored Evangelical churches for twenty-five years in Ohio, Texas, and Michigan. Bruce left the ministry in 2005, and in 2008 he left Christianity. Bruce is now a humanist and an atheist.
You can email Bruce via the Contact Form.
Your comments are welcome and appreciated. All first-time comments are moderated. Please read the commenting rules before commenting.