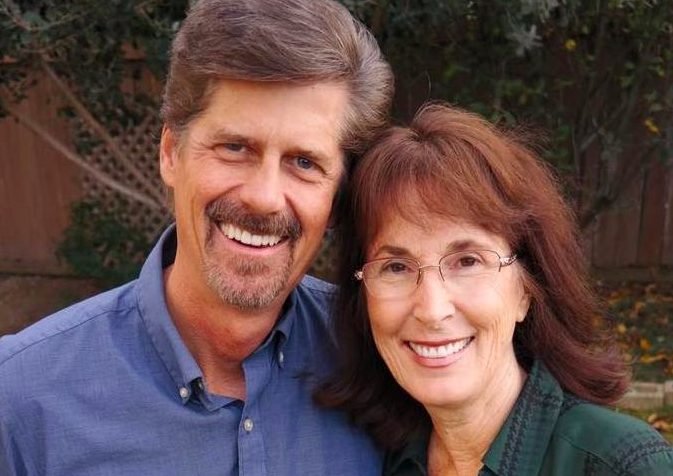 Christian Fundamentalist Lori Alexander, a promoter of religious extremism, complementarianism, and patriarchalism, is known for saying hateful, outlandish things about women (and men) who reject her beliefs. Today, Alexander said that women who dress "immodestly" and later get sexually assaulted or raped are asking for it; that if they don't want to suffer violence at the hands of men, women should stop wearing "immodest" clothing.
In a post titled, Don't Advertise What You're Not Willing to Give, Alexander states:
Recently, I shared an experience I had when I was 15 years old and just turned 16. The summer that I was 15 years old, I went to the beach often with another guy my age. He was tall and handsome. I had a major crush on him.

My mom wouldn't let me to date until I was 16 years old, so she was the one taking us to the beach. At the beach, I wore a tiny bikini. He saw me in what looked like a bra and underwear all summer long. I didn't understand about men's visual nature then. Well, I did kind of know, since I received a lot of attention in my bikini from guys. It's a power trip to have men ogle us. Don't let them tell you otherwise in order to put all of the blame on men.

When I turned 16, he picked me up in his parent's big old station wagon. He drove me to the drive-in theatre. Once the movie began, he climbed on top of me, began kissing me, and trying to take my clothes off. I demanded he take me home then, and he did. We never spoke again after than even though we had a class together.

I was always told that guys just want one thing. I thought the same of him, BUT I was advertising to him my body all summer long in immodest clothing. I was advertising something I had no intention of giving to him, but he didn't know that. Guys are turned on when they see scantily clad women. This is why whores dress the way they do. They are advertising something they want to give for money.

A few weeks ago was the first time I had realized what I had done to him. I did this with my other two boyfriends in high school too. I wore bikinis and short, tight clothing around them. Of course, this is going to make it hard on them to not have sex with me. I was absolutely responsible for dressing the way that I did. This is why God commands young women to be discreet and shamefaced. God knows how men's minds work. He created them! For all of these female Bible teachers/preachers to say otherwise is a lie. They act like women can dress any way the [sic] want. If guys come on to them, it's all the guys' fault. Don't advertise what you're not willing to give!

….

If you're dressing sexually and guys are coming on to you, you are getting what you are advertising. Women at the beaches these days wear bathing suits that entice men. Most of their butts and breasts are showing. The bathing suits leave nothing to the imagination. It's hard on men, women, when you dress like this. They were created to enjoy the female body! Stop denying this. Accept it, and do something about it!

Dress modestly as God commands. He wants us to dress modestly and shamefaced for a reason. Shamefaced means not wanting to draw attention to ourselves. Immodest clothing draws attention to ourselves. It's for our protection and makes it easier for the men around us to dress modestly. Stop advertising what you don't want to give. All of God's commands to us are for our good.
Where oh where do I begin?
Alexander believes that men are inherently weak sexually; that if women don't dress modestly, men (even those who have the Holy Spirit living inside of them like her husband Ken) won't be able to control their sexual urges and might throw them down on a church pew and sexually assault them. Men are horn dogs who are sexually stimulated by what they see. Thus, according to Alexander, if women show too much cleavage or leg or dress in formfitting clothing, men won't be able to control themselves sexually. In other words, women are surrounded by men who want to fuck them against their will.
Alexander, a Bible literalist, believes women are sexual gatekeepers. Since men can't help themselves when it comes to their sexual desires, it's up to women to keep big, bad wolves from blowing their houses down. They do this by dressing modestly, by following the teaching and commands of the Bible.
Alexander's bikini story suggests that she thinks if a man sees a woman dressed "immodestly" one day, and then days later tries to fuck her or sexually assault her, it's the woman's fault. IT'S ALWAYS THE WOMAN'S FAULT! Astoundingly, Alexander calls her teen self a WHORE.
Last Saturday, my wife and I went grocery shopping in Toledo. We do this every two weeks, though rapidly increasing local COVID-19 infections will likely soon put an end to in-person shopping for us. Polly wore a top that showed a bit of cleavage. Coming from a religious world where Alexander's beliefs were preached and practiced, Polly wearing such a top is a big deal — much like her wearing pants for the first time in 2004, at the age of 46 (ponder THAT for a moment). Why did Polly wear this top? Was she advertising to men that she wanted to have sex with them? Or did she wear this top because it was comfortable and she liked its colors? Or maybe she just wanted to look nice (for herself or her husband). Alexander believes my wife is a whore; that she was saying by showing cleavage she was available for sex (or advertising something she wasn't willing to give). Of course, she was doing no such thing. ******************
I find it interesting that not only does Alexander blame women for men not being able to control their sexual thoughts, urges, and desires, she also blames God. Alexander wrote:
This is why God commands young women to be discreet and shamefaced [bashful, modest,respectful]. God knows how men's minds work.
According to Alexnder, God knows "how men's minds work." Why? He created them that way. God created men to be the horn dogs they are. Why, then, is God not responsible for how men behave sexually? Is not the all-powerful Creator culpable for the behavior of the created? He could have created men to only want, need, and desire sex with their spouses, only in the missionary position, and only for procreation. Instead, he created men (and women) to want, need, and desire sex, not only in monogamous married relationships, but also when they are unmarried. God could have created men differently, but he didn't. So, Alexander is right about one thing, God IS responsible for human sexual behavior.
Of course, there is no God, so we must look elsewhere to understand human sexuality, say BIOLOGY. We "are who we are" biologically, as any high school biology textbook will tell you. Further, according to modern social constructs, each of us is accountable for our sexual behavior. Just because a man sees an attractive woman in a bikini doesn't mean the next time he sees her has the right to assault her sexually. It's one thing to engage in a conversation with someone that might lead to consensual sex. 'Tis human nature, right? It's another thing, however, to try to take sexual advantage of someone, as Alexander says happened to her decades ago. It's never right to force people to engage in sexual behavior against their will.
Alexander not only has a warped view of human sexuality in general, but also her own sexuality. She blames herself for what three boyfriends tried to do to her fifty years ago. Instead of calling these boys into account for their behavior, she blames herself for them attempting to assault her sexually. As someone who came of age in the 1970s, I understand Alexander's view of her early sexual experiences. Such behavior was common. It's 2021. Alexander has an opportunity to teach young Evangelical men and women about consent. Instead, she continues to promote warped justifications for men making unwanted sexual advances towards women or sexually assaulting them.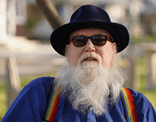 Bruce Gerencser, 65, lives in rural Northwest Ohio with his wife of 44 years. He and his wife have six grown children and thirteen grandchildren. Bruce pastored Evangelical churches for twenty-five years in Ohio, Texas, and Michigan. Bruce left the ministry in 2005, and in 2008 he left Christianity. Bruce is now a humanist and an atheist.
Connect with me on social media:
You can email Bruce via the Contact Form.
Your comments are welcome and appreciated. All first-time comments are moderated. Please read the commenting rules before commenting.