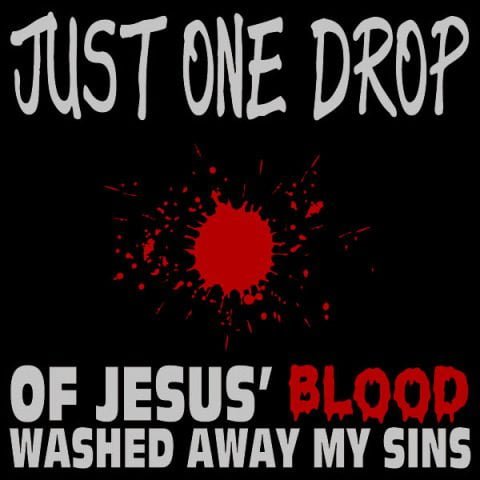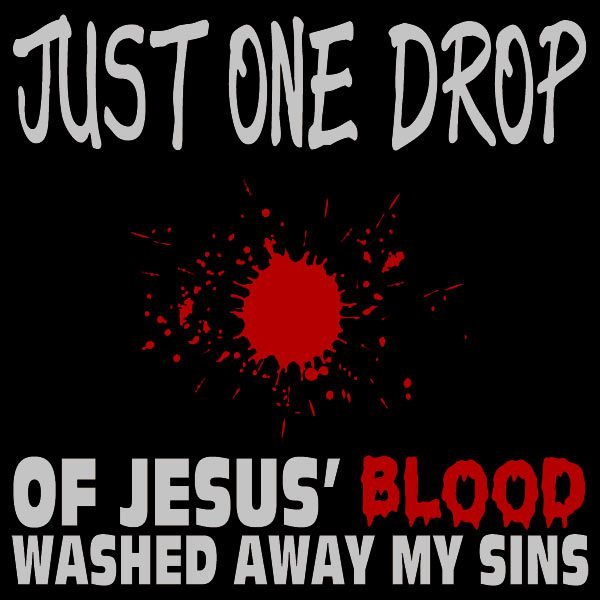 Those raised in Evangelical churches are taught that they should ALWAYS give God/Jesus the credit/praise for EVERYTHING. Well . . . not everything. Just the "good" things that happen in your life. The "bad" stuff that happens is attributed to Satan, demonic influence, sin, the flesh, God tempting/testing you, or "hell if we know." And when things turn around for you? Praise Jesus! Look what HE has done! Lesson to be learned? God must be praised, honored, and given credit for EVERY good thing that happens in your life and absolved of any culpability for anything bad. God is like a man who beats the shit out of his wife while telling her, "I love you." Every Friday he comes home from his work at the local automobile plant and dutifully hands his wife his check, providing for his wife's and children's every need. This violent man expects to be praised for all the "good" he does for his family and expects his wife to ignore the pain, physical harm, and psychological terror he has inflicted upon her.
My wife, Polly, and I love to take day road trips. We plan to take one tomorrow. While our travel distance has been curtailed due to my health, there are still places in northwest Ohio, northeast Indiana, and southern Michigan we have not explored. We set a maximum travel distance: two-and-a-half hours, make sure I have extra narcotic pain medication and muscle relaxers, check the weather report, and off we go. Sometimes, we have a specific destination in mind, and other times we drive to the north, south, east, or west. And occasionally, we turn our trips into a game (i.e., making all left turns). Fun times. We have been taking such trips for thirty-five years. Our children have many "fond" memories of Mom's and Dad's day trips to Kentucky, West Virginia, Maryland, Indiana, Michigan, and all over Ohio. And then there was that trip to Charlotte, North Carolina and BACK in one day (sixteen hours). That's a story for another day. 🙂
Now to the point of the above paragraph. 🙂 We have explored some communities that have smartly developed, clean downtown areas. If you judged such cities and villages by how their downtowns looked, you would conclude that these communities are exciting, vibrant places to live. Yet, if you drive a few blocks in any direction from downtown, you find rundown houses and urban decay. I won't mention any communities by name where we found this to be true. Years ago, I mentioned that Columbus, Indiana had a wonderful downtown area, but not far from downtown? No so nice . . . Based on the emails I received from residents of Columbus, you would have thought I said their town was a war zone. (That would be the blocks surrounding downtown Detroit, by the way.) Columbus, Indiana is a wonderful community to live in, but that doesn't change the fact that there's a huge difference between downtown and the blocks surrounding it.
Okay, now I will get to the point of my geography and urban planning stories. I am like the old preacher I heard say when talking about the length of his sermon. "I'm like a plane circling the airport. I could land at any time." 🙂
Jesus and his relationship with those who follow him are like the clean, smartly developed downtowns mentioned above. Ain't Jesus awesome! Praised Jesus! All honor, praise, and glory to Jesus! Yet, just blocks away are rundown homes, blight, and poverty; people struggling to make it to another day. All Christians want to talk about is their downtowns, while just out of view are lives and circumstances that belie the "victory in Jesus" notion of life.
I grew up in an Independent Fundamentalist Baptist (IFB) home. After my parents were saved in the 1960s, we started attending church every time the doors were open. Dad was a deacon, Mom played the piano (until she had an epic mental breakdown in front of the congregation), and the Gerencser children obediently sat next to their parents (no sitting with friends for them). Our family sang hymns, prayed prayers, read the Bible, and praised Jesus for his grace, mercy, kindness, and love. Yet, life at home was very different. Mental illness, affairs, and neglect. Oh, the Gerencsers praised Jesus, but behind the scenes he was nowhere to be found.
After my parents divorced and quickly remarried other people: a recent Texas penal system parolee for my mother and a nineteen-year-old girl with a toddler for my father, they stopped attending church. My siblings had no interest in church (ages fourteen and eleven), but I got saved, baptized, and called to preach. Church became my family, my safety net. From that time forward, I was a true-blue Christian. I attended every church service, conference, and revival. I skipped school so I could attend preacher's meetings. I worked on a bus route and went on visitation. I actively participated in youth group. My family may have abandoned Jesus, but not I. I was all in. I didn't swear, listen to rock music, smoke, drink alcohol, take drugs, or engage in premarital sex. I even eschewed masturbation, though, to be honest, I often failed. Raging hormones, no sex; well, that sexual energy had to go somewhere. It was the 1970s, but you wouldn't have known it looking at my life.
Off to college in the 1970s, and on to pastoring seven churches in three states. Outwardly, I was a wonderful Christian and pastor, yet I was quite human behind the scenes. I was temperamental, exacting in my expectations of others. I hid my "sins," and when deep, dark periods of depression plagued me, I hid them from everyone except those closest to me. But, of course, you can't hide the "truth" from your spouse and children.
In public, I effusively praised the name of Jesus, giving God credit for my preaching and ministerial successes. No matter how hard I worked, Jesus always got credit for what I did. When congregants complimented me on sermons I had spent hours constructing, I deflected their praise, giving God all the praise, honor, and glory. When the one church I pastored grew from sixteen people to two hundred, God was the reason for the attendance growth. When "good" things happened in my life, I always genuflected to Jesus. When I was "blessed" by someone else, I thanked Jesus for answering my prayers and meeting my needs. The person helping me was just a means to an end, used by God to bless me. And when "bad" things happened in my life? I was to blame. Or Satan. Or the flesh. Or sin. Or me failing a test from God. Or perhaps it was God purifying my life. Regardless, God got the praise for everything good that happened in life, and I was to blame for everything bad.
In 2008, I left Christianity. I am now an atheist and a humanist. Embracing the humanist ideal has forced me to reevaluate how I view and treat others; how I view my own life. Taking God out of the equation changes everything. Rejecting the religious concept of "sin" and atonement forced me to take a hard look at my moral values and ethics. As an Evangelical Christian, I had it drilled into my head that I had to forgive everyone. And I mean everyone. My grandfather's wife sexually molested my brother and me. Forgive her, my former Evangelical beliefs say. My grandfather and his wife outwardly loved Jesus. Everyone thought they were supercalifragilisticexpialidocious Christians. Yet, behind closed doors, they were nasty, judgmental, hateful, manipulative people. (Please see Dear Ann and John.) Forgive them, my former Evangelical beliefs say. My uncle raped my mother (please see Barbara), yet John MacFarlane, the pastor of First Baptist Church in Bryan, Ohio, preached him into Heaven at his funeral (please see Dear Pastor, Do You Believe in Hell?) Forgive him, my former Evangelical beliefs say. I recently wrote about my non-relationship with my father. (Please see Questions: Bruce, How Was Your Relationship with Your Father? and Questions: Bruce Did Your Bad Relationship with Your Father Lead to You Leaving Christianity?) Forgive him, my former Evangelical beliefs say.
I have had an acrimonious relationship with my mother-in-law for forty-five years (and I still love her). She did everything in her power to keep her oldest daughter from marrying me. No matter what successes I have had over the years, Mom has never let me forget that I am "less than." Mom believes that Polly could have done "better. Though left unstated, I am sure she thinks that if Polly had married someone else, she would still be a Christian; that everything "bad" that has happened in our married life is my fault.
We had it out with Mom and Dad sixteen years ago. (A story I will tell another day. So many stories, so little time — literally.) Polly's parents had come up to Bryan for Thanksgiving. One thing turned into another, and they left our home in a huff. Mom and Dad later called to "apologize" for their behavior. During our conversation, Mom told me two things I have never forgotten: "Bruce, we always knew you were 'different'" and "Bruce, you never forget."
Setting aside the "different" accusation (I plead guilty), I want to focus on the claim that I "never forget." First, that's not true. Trust me, at my age, I forget things all the time — frustratingly so. But, I do have a long memory. Second, people see me as a writer, but what I am is a storyteller. I have shared countless stories with the readers of this blog, with many more, Loki-willing, to come. (My favorite David Foster Wallace quote? Don't let the truth get in the way of telling a good story.) Sunday, I will be giving a speech for the Atheists of Florida (please see Your Invitation to Hear My Speech for Atheists of Florida This Sunday). I don't plan to deliver a lecture or defense of atheism. That's not my calling in life. I am, at heart, a storyteller.
Over the years, I have had Evangelicals get upset with me over how I have portrayed them in a post; particularly pastors and churches from my past. I typically tell them that if they don't like what I am saying about them, they should have treated me better. Don't want to be portrayed as an asshole, don't act like an asshole. Or, don't piss in a writer's corn flakes. He might serve them up to you the next day.
As a follower of Christ, I had to give God credit for the good that happened in my life and forgive everyone who hurt me or treated me like shit. As a humanist, I have a far different view of life and people. With no God to concern myself with, I no longer have to give a deity credit for the good in my life or accept blame for everything bad that happens in my life. Instead, I give credit to whom credit is due. When Polly cooks an awesome meal, I praise her, not God. When my grandchildren make the honor roll, I congratulate them for their diligence and hard work, not God. When my children do well at work, I don't praise Jesus. They did the work, and they, alone, deserve credit for their success. When my physicians successfully treat me, I thank them, not a fictional deity. When cashiers/servers/repairmen take care of me, I typically call them by their names and say, thank you! I want them to know that I am giving them credit for their work and service.
The same goes for forgiving people. My Evangelical upbringing demanded that I forgive people no matter what they did to me. Generally, I am a loving, kind, and forgiving person. Doubt this? Ask Polly or my children. Even when it comes to my one son who stole my pain medications three times, I still love and forgive him. Imagine taking a drug away from your parent that he needs to live. Imagine letting your parent needlessly suffer from horrible pain. That's exactly what my son did to me. Yet, I forgive him (and put my meds somewhere else when he is at our home).
That said, I have no obligation to forgive everyone who has harmed me. Take my grandparents. I booted them out of my life and that of my family twenty-plus years ago (my younger children and grandchildren have never met them — their loss). They were bad people. Everyone around them may have thought they were wonderful Christians, but I knew better. John and Ann were abusers, experts in gaslighting and passive-aggressive behavior. Worse, John was violent. He repeated sexually molested my mother as a child. When called to account for his crimes, John refused to apologize, saying his "sins were under the blood [of Jesus]." Should I "forgive" them for their bad behavior, regardless of whether they atone for their "sins"? Nope. John died from cancer years ago, and Ann is suffering in a nursing home. Do I care? Nope. I might have been there for them had they not been pieces of shit. But, they reaped what they sowed.
Want me to love and forgive you? Do better. Be a decent human being. Treat me with respect. If you can't do that, don't expect me to treat you well. Evangelicals often attack me, saying awful things. I mean a-w-f-u-l things. Yet, when I give them the Bruce Gerencser Treatment®, they are outraged that I didn't treat them better. Sorry, but in my worldview, assholes are given the comeuppance they so richly deserve.
What say ye, dear readers? How do you handle forgiving people now that you are not a Christian? Do you still praise Jesus for the "good" in your life? Or do you give credit to whom credit is due? Please leave your pithy comments and psychological analyses in the comment section. Thanks for commenting!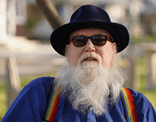 Bruce Gerencser, 64, lives in rural Northwest Ohio with his wife of 43 years. He and his wife have six grown children and thirteen grandchildren. Bruce pastored Evangelical churches for twenty-five years in Ohio, Texas, and Michigan. Bruce left the ministry in 2005, and in 2008 he left Christianity. Bruce is now a humanist and an atheist.
You can email Bruce via the Contact Form.
Your comments are welcome and appreciated. All first-time comments are moderated. Please read the commenting rules before commenting.