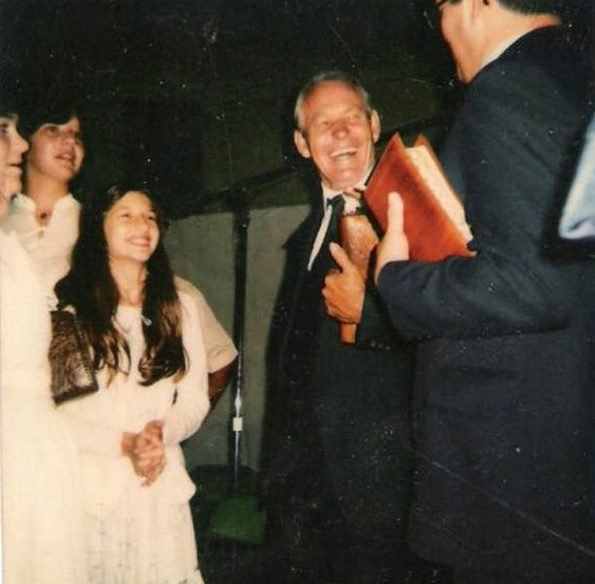 Repost from 2015-2016. Edited, updated, and corrected.
Notorious child abuser and molester, Independent Fundamentalist Baptist (IFB) preacher Mack Ford died February 11, 2015. Ford, for many years, operated New Bethany Home for Girls in Louisiana, along with group homes for boys in other states.  If you do not know anything about Ford, please read Sexual Abuse in the Name of God: New Bethany Home for Girls.
I have mixed feelings about the death of Ford. On one hand, I am glad the son of a bitch is dead. Others like him: Olen King, Ron Williams, and Jack Patterson, to name a few, are getting old, and death will soon come calling for them too. Lester Roloff, the man who taught these abusers everything they know about establishing and operating IFB re-education camps, died in a plane crash in 1982. Death will someday come for all of these abusers and the world will be better off without them.
I feel sorry for the dear friends of mine who were abused by Mack Ford and the staff at New Bethany. Like hound dogs on the trail of a rabbit, they did all they could do to bring Mack Ford to justice. Now, he is beyond their reach. Like Bob Gray, a lifelong child molester and pastor of Trinity Baptist Church in Jacksonville, Florida, Ford died before he could know what it was like to be locked up with no hope of escape. I want my friends to know that I appreciate their doggedness, their willingness to continue to go after those who abuse and molest in the name of God.
There is still much work to do. As long as there are unregulated, unlicensed Christian group homes open for business, we must continue to expose their evil work. We MUST convince state and federal legislators and regulators that these types of homes are dangerous, and are a threat to the safety and welfare of anyone sent to them. While no one would suggest that licensing and regulation is a cure-all, it is the first step in cleansing the land of abusive group homes. We can do better, and we must!
Rebecca Catalanello of the Times Picayune had this to say:
The man who founded New Bethany Home for Girls, where some former students said they were victims of abuse, has died.

Mack Ford, 82, was found dead inside his home shortly before 8 p.m. Wednesday (Feb. 11) by a relative, Bienville Parish Coroner Don Smith said.

Ford's death appears to be from natural causes, but Smith said his office will be conducting an autopsy.

Ford, a high school dropout turned Independent Fundamentalist Baptist preacher, opened New Bethany in 1971 on a former penal farm turned convalescent home off Louisiana Highway 9 in Arcadia, La., about 50 miles east of Shreveport.

Over three decades until it closed its doors in 2001, New Bethany took in sometimes hundreds of girls a year, according to newspaper accounts and court documents. Ford marketed the school as a home for wayward youth — "a mission project to the incorrigible, unwanted rejects," he told attorneys in 1997. "Destitute, lonely, prostitutes, drug addicts."

But many of the former residents who found themselves behind the barbed wire gates of the compound have relayed — to police, media, social workers and others — stories of harsh, physical and mental abuse that included beatings, solitary confinement, and, more recently, sexual abuse…

…Simone Jones, 47, one of the women who said Ford molested her when she was a teenager, said that she learned of his death late Wednesday from Michael Epps, the Louisiana State Police investigator who spent a year looking into the sexual abuse allegations that he took to a grand jury.

"I'm angry," Jones said. "No justice … There are hundreds of people who are never going to see any type of justice be done."

Ford's death comes four days after the Bossier Parish Sheriff's Office began investigating whether there may be a connection between New Bethany and an unidentified woman who was found on Jan. 28, 1981, in a wooded area stabbed to death.

The woman, now known as "Bossier Doe," was wearing shoes and socks not unlike those required of New Bethany residents at the time. A name, "D. Davies," was written inside her shoes with marker, just as former residents say they had to do.

State officials attempted to close the school in 1980 after Ford refused state inspection. They later raided New Bethany in 1988 and again in 1996 following complaints of abuse at the home — efforts that Ford fought in court, maintaining the state was violating his civil rights because it opposed his fundamentalist Christian views.

"The bureaucrats don't want us to teach them our faith," he said in a 1988 sermon following the state's removal of 28 residents from the home.

But neither he nor anyone else at the girls' home was ever prosecuted for any of the reported abuse, despite numerous confirmed reports documented by state social workers.

In addition to the girls' home, Ford opened several boys homes, including in Longstreet, La., and Waltersboro, SC. In both of those locations, abuse allegations resulted in criminal charges, though not against Ford.

In 1981, Longstreet school manager L.D. Rapier was arrested and charged with cruelty to children after four boys ran from the home and told authorities they'd been beaten. The charges were eventually dropped.

In 1983, South Carolina authorities closed the Waltersboro home after they found a 14-year-old sleeping in a windowless padlocked cell, where he had been for several days. Two employees there were charged with unlawful neglect of a child and kidnapping, and they eventually pleaded to a lesser charge of false imprisonment.

Ford continued to live at the former New Bethany compound, located at 120 Hiser Road, in Arcadia, until his death…

…Ford's estranged son-in-law, former Louisiana College vice president Timothy Johnson, said that Ford's wife, Thelma Ford, resides in a nursing home.

Thelma and Mack Ford would have been married 66 years this year, according to court documents. Together, they had seven daughters, and adopted two more children, a boy and a girl.

Johnson said that Ford's family members are unlikely to speak publicly about Ford or his legacy largely because of the great backlash they may face by former New Bethany residents and other critics.

"To do so gets you written about as being complicit or protecting a rapist," Johnson wrote in an email message…

…Teresa Frye, 47, a resident at the home in 1982, said she was still processing news of Ford's death on Thursday morning.

For years, Frye has been involved in an ongoing effort to help reconnect former New Bethany students and to raise awareness about the conditions so many children faced in similar boarding homes.

"I'm numb," Frye said. "But I'm starting to get angry."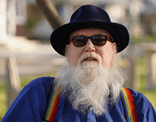 Bruce Gerencser, 65, lives in rural Northwest Ohio with his wife of 44 years. He and his wife have six grown children and thirteen grandchildren. Bruce pastored Evangelical churches for twenty-five years in Ohio, Texas, and Michigan. Bruce left the ministry in 2005, and in 2008 he left Christianity. Bruce is now a humanist and an atheist.
Connect with me on social media:
You can email Bruce via the Contact Form.
Your comments are welcome and appreciated. All first-time comments are moderated. Please read the commenting rules before commenting.