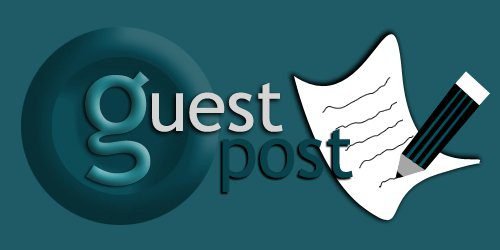 A Guest Post by ObstacleChick
I have started and discarded this post several times as it's painful to write. The world has changed dramatically in the past few years, with some of those changes being long overdue while others are incredibly backward and damaging.  It has been difficult for me to process and accept that things in our country were not as I had believed them to be. The ascension of the Trump administration and the covid-19 pandemic have exposed the ugliness that had previously been covered with a sheer veneer of respectability. It's an exposure of my privilege that I have been blind to so much that is reprehensible in our country. I feel that the United States is like the Pharisees whom Jesus admonished, calling them "whited sepulchres":  "Woe unto you, scribes and Pharisees, hypocrites! for ye are like unto whited sepulchres, which indeed appear beautiful outward, but are within full of dead men's bones, and of all uncleanness." (Matthew 23:27 KJV) The ascension of the Trump administration allowed the people who are racist, misogynistic, xenophobic, authoritarian, bigoted, and patriarchal, to openly emerge into the light of day, loudly proclaiming their putrid rhetoric. Dog whistles have been replaced by blaring trumpets.
Sometimes it feels like our country is falling apart. I used to take for granted that women had the right to our bodily autonomy – was that not hashed out by our Supreme Court in 1973? I took for granted that black people had equal rights – was that not codified by amendments to our Constitution, and further reinforced by the Civil Rights Act in the 1960s? I took for granted that finally LGBTQ people could marry whom they loved – was that not declared by our Supreme Court in the 2010s? I took for granted that we were a nation of people who work hard, who are for the most part educated, who are becoming increasingly diverse, and who are part of a world-leading nation.
But I have come to see something quite different. I see large swaths of people who embrace anti-intellectualism, who believe conspiracy theories, who think the QAnon conspiracy theories are real, and that a Satan-worshiping cabal of Democrats, Hollywood elites, and name-your-favorite Bogeyman are baby-killing, blood-drinking pedophiles who are trying to take over the U.S. Government, and our Great White Hope is . . . Donald J. Trump, a former reality-TV "star" who runs his businesses like a mafia boss, steamrolling over anyone who gets in the way of his profit. I see white supremacists coming out of the woodwork, fighting to keep their Confederate statues that were erected during an era in which white people were afraid that black people might be able to exercise freedoms. I see people protesting over wearing a mask in order to prevent the spread of a disease that is much more fatal than the common seasonal flu. I see that people are actively working against their own self-interest to promote their distorted version of freedom: a freedom that allows them to carry hand-held killing machines in public without much restriction, that allows them to force their religious symbols and statements onto others, that allows them to prevent people from having access to basic healthcare, housing, child care, and other needs. (If you have an opportunity to read Dying of Whiteness: How the Politics of Racial Resentment Is Killing America's Heartland by Jonathan M. Metzl, I urge you to do so.) A political party has convinced nearly half of our country — many of whom profess to follow Jesus who urged that the greatest commandment is to love one's neighbor as oneself — that leaving everyone to their own devices is the good and right thing to do.
How do we reach these people? I honestly do not know. They live in a different ecosystem from the one I do. They consume different sources of media from those I do. They wholeheartedly embrace untruths, believing them to be "true," and they go around spreading their lies and their covid-19 infections to the innocent. The term "compassion fatigue" aptly describes how I feel right now. Part of me wants to leave them to their own devices — if they don't want to protect themselves from covid-19, let them die. Yet, real people are being hurt.
One of the real people who was hurt was a colleague and friend of mine, a 38-year-old woman whose father is a retired police officer and an ardent Trump supporter. When the pandemic started, she was terrified that she would contract covid-19, and due to her chronic asthma and history of issues with bronchitis, pneumonia, and other pulmonary issues, she was very careful about where she went, wearing a mask, and washing her hands. Then things changed. Then Fox "News" and the Trump Administration promoted the notion that covid-19 wasn't so bad and that people weren't really dying from covid-19. Even after rolling out covid-19 vaccines through Operation Warp Speed, the Trump Administration foolishly did not capitalize on a marketing campaign that could have convinced thousands and thousands of their supporters to get vaccinated. Instead, they left it up to people to do whatever they felt like doing. And guess what? More lies abounded regarding the efficacy and safety of vaccines. 
My friend believed stories that people were dying from the vaccine, that it was more dangerous than covid-19. She started going out in public more often, leaving her mask at home. She bragged at work that she only wore her mask at work because we mandated it, but that everywhere else she would not wear it. She and her husband started going to restaurants and clubs and hanging out with friends, many of whom were also resistant to getting the vaccine. Then one day, she came into work saying that her husband was sick and was getting tested for covid-19 — just in case. That afternoon, he texted her that his test was positive. We sent her home immediately with instructions not to return until both she and her husband were in the clear. She got a rapid test that came back negative. Several of our employees who had already experienced covid previously encouraged her to get tested again as it may take a few days for the viral load to build up enough to test positive. Sure enough, she tested positive a couple of days later.
While her husband started recovering, my friend got sicker and sicker. She joined in a few work calls, and she was coughing so much that we suggested that she focus on resting. It wasn't long before she let us know that she was hospitalized. Unbeknownst to her, when her husband checked her into the hospital, the staff told him that they waited too late and there was little they could do. We kept texting and calling her, and she kept telling us that she was getting treatment but that it would be a long road. The night before she died, I was texting with her, and she just kept saying that she still didn't feel well, but she never let on how bad it was. She passed away the following day, with her husband and parents by her side. I will leave out the awful details that her husband and parents told us; let's just say that dying of covid-19 is not a good way to go.
I want someone to blame: the GOP, Trump, the science-deniers, people's stubbornness, Fox "News" and other far-right outlets, American individualism, my friend's parents & friends, my friend herself . . . Does it matter? It matters to my friend's family (most of whom apparently went out and got vaccinated after her death), to her friends, to our company (her department is understaffed by 25% with her passing), to all she touched in her 38 years. Actions have consequences, and unfortunately, I do not see any magic deities coming in to save the day. If your doctor says that you are eligible, PLEASE get vaccinated.
Bruce Gerencser, 66, lives in rural Northwest Ohio with his wife of 45 years. He and his wife have six grown children and thirteen grandchildren. Bruce pastored Evangelical churches for twenty-five years in Ohio, Texas, and Michigan. Bruce left the ministry in 2005, and in 2008 he left Christianity. Bruce is now a humanist and an atheist.
Connect with me on social media:
Your comments are welcome and appreciated. All first-time comments are moderated. Please read the commenting rules before commenting.
You can email Bruce via the Contact Form.