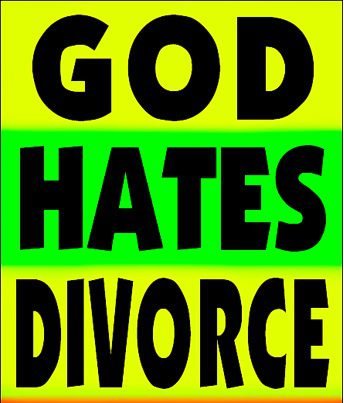 (I am reposting this article to better explain "Dr." David Tee's (David Theissen/TEWSNBN) horrible view of marriage, divorce, and domestic violence. Ben Berwick also responded to TEWSNBN's claims here and here.)
Churches and pastors who identify with the Independent Fundamentalist Baptist (IFB) church movement generally believe that marriage is for life and that divorce is a sin. While you will find a variety of interpretations among IFB churches and pastors, I can safely say they hate divorce. The Bible says in Malachi 2:14-16:
Yet ye say, Wherefore? Because the Lord hath been witness between thee and the wife of thy youth, against whom thou hast dealt treacherously: yet is she thy companion, and the wife of thy covenant. And did not he make one? Yet had he the residue of the spirit. And wherefore one? That he might seek a godly seed. Therefore take heed to your spirit, and let none deal treacherously against the wife of his youth. For the Lord, the God of Israel, saith that he [God] hateth putting away [divorce]: for one covereth violence with his garment, saith the Lord of hosts: therefore take heed to your spirit, that ye deal not treacherously.
The Bible says that God hates divorce. IFB Christians are fond of saying they "love what God loves and hate what God hates," so it should come as no surprise, then, that the sin of divorce is roundly hated. Not as hated as, say, homosexuality, liberalism, sleeping during the pastor's sermon, or women wearing pants, but definitely a top-ten sin.
There are generally four IFB positions on divorce.
Adultery is the Only Ground for Divorce
First, many IFB churches and pastors believe that there is one ground for divorce: adultery. In Matthew 19: 3-9, Jesus purportedly said:
The Pharisees also came unto him, tempting him, and saying unto him, Is it lawful for a man to put away his wife for every cause? And he answered and said unto them, Have ye not read, that he which made them at the beginning made them male and female, And said, For this cause shall a man leave father and mother, and shall cleave to his wife: and they twain shall be one flesh? Wherefore they are no more twain, but one flesh. What therefore God hath joined together, let not man put asunder. They say unto him, Why did Moses then command to give a writing of divorcement, and to put her away? He saith unto them, Moses because of the hardness of your hearts suffered you to put away your wives: but from the beginning it was not so. And I say unto you, Whosoever shall put away his wife, except it be for fornication, and shall marry another, committeth adultery: and whoso marrieth her which is put away doth commit adultery.
Jesus is clear: the only valid reason for divorce is adultery. I should note in passing that only men were permitted to divorce their wives.
Adultery and Abandonment are the Only Grounds for Divorce
Some IFB churches and pastors believe there are two grounds for divorce: adultery and abandonment by an unbelieving spouse. 1 Corinthians 7:10-16 states:
And unto the married I command, yet not I, but the Lord, Let not the wife depart from her husband: But and if she depart, let her remain unmarried or be reconciled to her husband: and let not the husband put away his wife. But to the rest speak I, not the Lord: If any brother hath a wife that believeth not, and she be pleased to dwell with him, let him not put her away. And the woman which hath an husband that believeth not, and if he be pleased to dwell with her, let her not leave him. For the unbelieving husband is sanctified by the wife, and the unbelieving wife is sanctified by the husband: else were your children unclean; but now are they holy. But if the unbelieving depart, let him depart. A brother or a sister is not under bondage in such cases: but God hath called us to peace. For what knowest thou, O wife, whether thou shalt save thy husband? or how knowest thou, O man, whether thou shalt save thy wife?
Paul tells the Corinthian Christians that if a congregant has an unbelieving spouse who abandons him, the congregant has two choices: reconciliation or living single the rest of his life. Many IFB churches and pastors believe this passage of Scripture teaches that abandonment is also grounds for divorce. However, this passage only applies to mixed marriages, marriages where one spouse is a Christian and the other is not. Further, Paul makes it clear that if an unbelieving female spouse leaves her Christian husband, he is NOT to divorce her; that he must either be reconciled to her or remain single all the days of his life.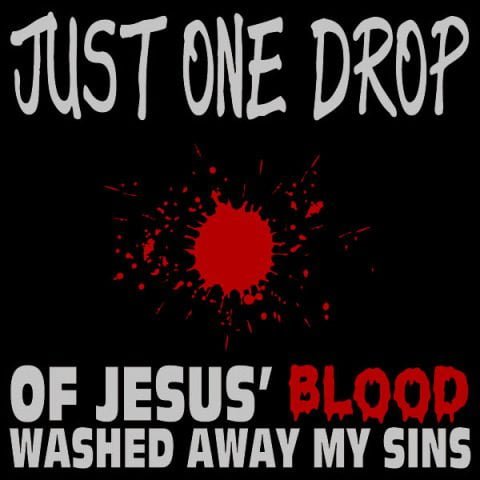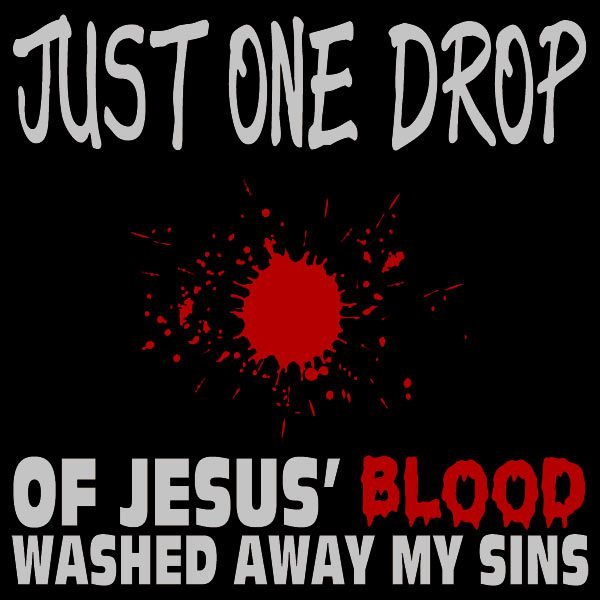 Divorce for Any Reason is Permitted Before Salvation
Some IFB churches and pastors believe that divorce for any reason is permitted as long as it occurred before a person is saved. The thinking goes something like this: The moment a person prays the sinner's prayer, he or she becomes a new creation. 2 Corinthians 5:17 says: Therefore if any man be in Christ, he is a new creature: old things are passed away; behold, all things are become new. Salvation gives the believer new life. Past sins are washed away by the blood of Jesus and cast into the sea of God's forgetfulness to be remembered no more. Thus, pre-Jesus divorce — and murder, sexual assault, and spousal abuse — doesn't count against the new Christian. I remember one evangelist who came regularly to one church I pastored that had a divorce in his past; in his pre-Jesus life. He hid this from me and other pastors, knowing that many of us believed that the Bible taught preachers must be the husbands of one wife, not one wife at a time. Years later, I found out that his first wife was a thirteen-year-old girl he impregnated. They later divorced, but his ex-wife believes her preacher ex-husband still has an appetite for younger girls. When I questioned this man about his former marriage, he replied, "It's under the blood, brother, it's under the blood!" In other words, he refused to be held accountable for anything he did BC — before Christ.
There are No Grounds for Divorce
Some IFB churches and pastors believe there are no grounds for divorce; that the exceptions granted by Jesus and Paul were given due to the hardness of man's heart; that God's standard is "marriage until death do we part." While allowance was made for women leaving their husbands if they regularly beat them, separating spouses were told that under no circumstances could they divorce and remarry. They were reminded that Jesus said: Whosoever shall put away his wife, except it be for fornication, and shall marry another, committeth adultery: and whoso marrieth her which is put away doth commit adultery. In other words, remarry and you are an adulterer.
IFB luminary John R. Rice was asked, "Should A Divorced Woman Remarry Her Husband, Who Wants Her Back, Or Marry The Other Man She Is In Love With?" He responded:
She should remarry her husband. You see, when she was married first, she took a solemn vow to love, honor and obey . . . until death do us part. And the Bible clearly teaches that divorce is wrong. Even if the husband mistreated the wife (and of course all husbands and wives are human and fail in some degree), still she was his wife, she had promised to be with him until death, and God wanted her to obey her husband and love him and be true to him.

I think that if a wife will set out to obey her husband, she will find that love will increase. She will have to confess to God her sin of loving another man, and if in her heart she will honestly turn from that in repentance, then God will help her to love her husband and help the husband to forgive and love her. If things are not always easy, still the only way to happiness is to do right and have God's blessing.

Satan always has some very attractive ways in sin. Sin is always attractive at first, but it always ends bad. The Bible says, 'The way of transgressors is hard' (Prov. 13:15). And, again, the Bible says in Numbers 32:23, 'Be sure your sin will find you out.' And Romans 6:23 says, 'The wages of sin is death.'

First Corinthians 7, verses 10-13, says, 'And unto the married I command, yet not I, but the Lord, Let not the wife depart from her husband: But and if she depart, let her remain unmarried, or be reconciled to her husband: and let not the husband put away his wife. But to the rest speak I, not the Lord: If any brother hath a wife that believeth not, and she be pleased to dwell with him, let him not put her away. And the woman which hath an husband that believeth not, and if he be pleased to dwell with her, let her not leave him.'"

Now the thing to do is to believe that God will restore happiness and that He will help straighten things out. So give Him a chance to do that.
Rice's answer was typical of what I heard as a long-time member and pastor of IFB churches.
In 1994, I was between pastorates and Polly and our six children and I attended an IFB church pastored by my best friend. One night, I went with him on a visitation call to a church family who was having marital problems. They were seriously contemplating divorce. My preacher friend made it clear to them that God hated divorce and that there were no Biblical grounds for divorce. He said, "You have two choices. Either reconcile or separate and remain unmarried." In his eyes, getting a divorce and then remarrying was a grievous sin and grounds for excommunication. He went on to say, "God says, if you remarry, both you and your new spouse are adulterers."
Later, on our way home, I questioned him about his position on divorce. I asked, "if they remarry, what is it that makes them adulterers?" He replied, "the sex act." I said, "So, every time they have sex, they are committing adultery?" My friend paused for a moment — thinking this was another one of Bruce's famous theological traps — and then said, "Yes." And sure enough, he walked into one of my traps. I replied, "So, no one who is divorced and remarried is a Christian? And anyone in your church who is divorced and remarried (I mentioned several couples by name) will spend eternity in Hell?" As he pondered my questions, I reminded him that the Bible said in 1 Corinthians 6:9-11:
Know ye not that the unrighteous shall not inherit the kingdom of God? Be not deceived: neither fornicators, nor idolaters, nor adulterers, nor effeminate, nor abusers of themselves with mankind, Nor thieves, nor covetous, nor drunkards, nor revilers, nor extortioners, shall inherit the kingdom of God. And such were some of you: but ye are washed, but ye are sanctified, but ye are justified in the name of the Lord Jesus, and by the Spirit of our God.
"If, as the Bible says, adulterers will not inherit the kingdom of God," I said, "then doesn't that mean that divorced-remarried people — whom you say are adulterers — will NOT inherit the kingdom of God?" After a seemingly long period of silence, my friend said, "well, maybe I need to rethink my position." Ya think?
Conclusion
Is it any wonder that divorced people feel out of place and marginalized in IFB churches? Worse yet, the aforementioned positions on divorce and remarriage can lead to women, in particular, enduring all sorts of abuse at the hands of their husbands. In October 2015, I wrote a post titled, Domestic Violence in the IFB Church. Here's an excerpt from that post that illustrates the danger of taking a no-divorce position:
Years ago the church I was pastoring joined together with other IFB churches to hold a joint revival meeting. The speaker was Bill Rice III. (I am almost certain it was Bill Rice but it could have been Pete Rice, both were associated with the Bill Rice Ranch.) One night, Bill Rice preached on the subject of marriage and divorce. Rice did not believe there were any grounds for divorce. He said that even if a husband was beating on his wife, the wife should stay in the marriage. Perhaps she would win her husband to Jesus by her willingness to stay in the marriage. Rice intimated that saved husbands don't beat their wives.

By the time of this meeting my views had already begun to change and I pulled our church out of the meetings. I was incensed that Rice was advocating a woman endure her husband beating on her, implying that God wanted her to do so.
The teachings of the Bible on marriage and divorce reflect a time when women were viewed as chattel, as little more than property. There's nothing in Jesus' or Paul's teachings on marriage/divorce that suggests they moved beyond the beliefs and practices found in the Old Testament. Jesus, being God, hated divorce; and the Apostle Paul? Well, he had a real problem with women in general. I have long asked, Why Would Any Woman Want to be an Evangelical Christian? I wrote, at one time:
Why would any woman want to be an Evangelical Christian? If the Bible is the inspired Word of God and every word is true, why would any modern, thinking woman ever darken the door of an Evangelical church?

Over the past hundred years women have continued to gain rights and privileges kept from them by men, law, and social propriety: the right to vote, equal pay for equal work, the right to use birth control, the right to have an abortion, the right to divorce. While women do not yet have equal rights and privileges in this country, huge progress has been made toward that end.

Why don't women have true equal rights and privileges in America? Don't deceive yourself into thinking they do. There are still places in our society where the signs say Men Only. The primary reason women are denied basic civil rights and social privileges is that Christian patriarchal thinking still permeates our society.

Evangelical Christianity teaches that women are inferior to men. The Bible calls women a weaker vessel. The Bible teaches that women are to be married, keepers of the home, bearers of children, and sex partners for their husband (unless the husband goes Old Testament and has multiple wives and concubines). Simply put, the Bible teaches that the world of women revolves around husband, food, children, and sex.

If the Bible is meant to be taken as written, women have no part in the governance of society or the church. Women are relegated to teaching children, and as women age they are given the task of teaching younger women how to be good wives.

….

I am of the opinion that many women embrace Evangelical Christianity and continue in the church because of the social and family connection they have with others in the church. They are willing to put up with being considered second-class citizens as long as they can maintain those connections. I suspect this is due to the maternal instinct that most women have. Others have been so indoctrinated by the men in their life that they actually think they are inferior to men and meant to be their slaves. I've had more than a few conversations with women who cannot or will not see that they deserve a far better life than they now have.
As long as there are marriages there will be divorces. Sometimes, people marry the wrong person or find out their spouses were not the people they thought they were. The issues that can derail a marriage and lead to divorce are many. As a humanist, I desire peace and happiness for everyone. Sometimes, the only way for a married couple to find peace and happiness is to divorce. Yet, IFB churches and pastors would rather have couples spend their lives living in misery with people they do not love. Years ago, an older woman began attending the church I was pastoring at the time. After a few visits, I stopped by her home to get to know her better. I found out that she was married, but her husband was nowhere to be found. Later, a church member who knew her well told me, "Yes, she is married, but her husband lives in the second story of the house. They don't speak to each other." Come to find out, they had been living this way for twenty-five years. Why? The Bible says . . . The Bible says NO DIVORCE, so this couple had lived in the same home for twenty-five years, but apart from each other; much like boxers in the ring retreating to their respective corners. Sorry, but this is no way to live.
The good news is that Evangelical churches, in general, are becoming more accepting and tolerant of divorce. However, in the far-flung edges of the Evangelical universe, there are still churches and pastors who take a no-divorce position, demonize divorced people, and promote beliefs that can and do cause physical and psychological harm to women and children. (Yet, many of these same preachers support Donald Trump. Talk about hypocrisy.)
Are you a former IFB/Evangelical church member? What position did your church/pastor take on divorce? Did you get divorced while still a member of an IFB/Evangelical church? Please share your experiences in the comment section.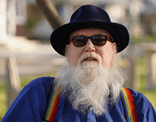 Bruce Gerencser, 65, lives in rural Northwest Ohio with his wife of 44 years. He and his wife have six grown children and thirteen grandchildren. Bruce pastored Evangelical churches for twenty-five years in Ohio, Texas, and Michigan. Bruce left the ministry in 2005, and in 2008 he left Christianity. Bruce is now a humanist and an atheist.
Connect with me on social media:
You can email Bruce via the Contact Form.
Your comments are welcome and appreciated. All first-time comments are moderated. Please read the commenting rules before commenting.