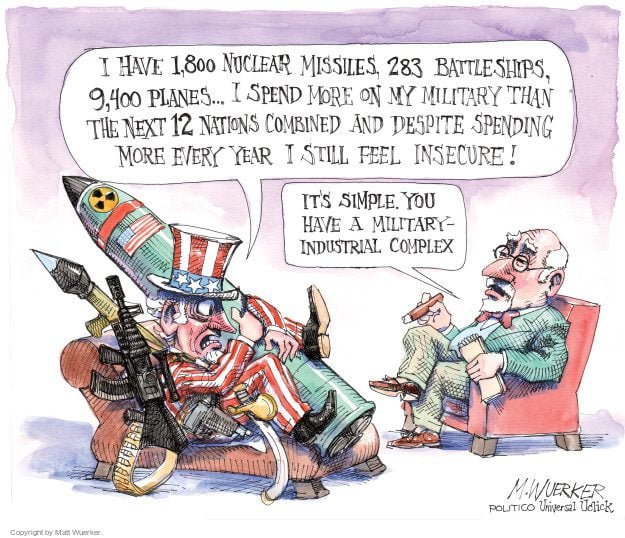 Evangelical Christianity taught me that humans are fallen, broken people, the world is sinful and wicked, and there's no hope for a better tomorrow. Salvation through the merit and work of Jesus was personal, a promise of a better life after death. Until then, endure. Eschatologically, things are going to get worse and worse until Jesus comes again. Some day soon, God will unleash terror upon the earth, slaughtering billions of people. Blood will flow three feet deep in the streets as God violently kills virtually every living thing on earth.
Such beliefs lead to cynicism and fatalism. Why bother to do anything meaningful to change and transform our world . . . Jesus is coming soon! And after God is done burning the earth to the ground, he will make a new heaven and a new earth for Christians, a place void of sin, non-Christians, atheists, Democrats, and Bernie Sanders.
In recent years, Evangelicals have left their eschatology behind, seeking a theocracy on earth. Using raw political power, they hope to first make America Christian, and then the world. How will they accomplish this goal? Violence. The January 6, 2021 insurrection was just the first, not the last, attempt by right-wing extremists (who are largely Evangelical) to assert their theocratic will. What I find ironic is that Evangelicals have abandoned the hope and promise of a future heavenly kingdom for a bloody, ruthless, violent kingdom on earth. Instead of waiting for a divine payoff in the afterlife, Evangelicals want to cash in their life insurance policies now.
Evangelicals have become a self-fulfilling prophecy. Instead of following in the steps of Jesus, the Prince of Peace, Evangelicals follow after political leaders, generals, and preachers — men who, themselves, crave power and authoritarian control. None of this is surprising. One need only read American history to see that this has always been our path, one paved with the blood of innocents, one where "might makes right."
I have long advocated for a better way. Long before I became an atheist, I embraced pacifism and socialism (properly defined and understood, not as the words are ignorantly used today). I began pondering if there was any hope for a better tomorrow. Were Evangelicals right? Was the human race headed for destruction, doomed because of original sin? Should I bother trying to make the world a better place? As a cynic and a pessimist, it is easy for me to think, "fuck it, why bother?" Solomon was right when he said, "eat, drink, and be merry, for tomorrow we die." Reading the news only makes matters worse as the worst behaviors of humans (mainly men) are on display. From endless wars to stubborn inaction on global climate change, it seems the human race is determined to obliterate itself. Come, Lord Jesus, Come, right?
But then I think of my six children, their spouses, and my thirteen grandchildren. I will be dead in a few years, but they could live on another forty to eighty years. What kind of world do I want for them? It is for this reason I hope and work for what might be, not what is. If nothing is done about America's war machine and its imperial ambitions, decimation and decline are sure to follow. If nothing real is done about global warming, my progeny will be left to live on a planet that is increasingly inhospitable and lifeless. If we don't lay down our weapons of violence and turn them into plowshares, world war is inevitable. Donald Trump famously asked what good are nuclear weapons if you can't use them. Imagine having such a megalomaniac so close to the switch that could destroy the world (see the recent season of Fear the Walking Dead to understand what such a world would be like or read Cormac McCarthy's book The Road). The next time, we might not be so lucky. Just last week, several Republicans were clamoring for war with China. I can imagine no scenario where that ends well for the United States. Arrogance and pride lead to destruction.
I don't have all the answers for what a better world might look like. All I know is that hard decisions must be made if we want a safe, prosperous future for our children and grandchildren. How about we start by banning the use of coal and halving the indefensible, immoral defense budget? How about a living wage and health insurance for all? How about finally coming to terms with the systemic racism that plagues our nation? And finally, how about free and fair elections, term limits, and breaking the stranglehold right-wing extremists have on our political system? These would be a good start . . .
Or maybe Evangelicals are right. Jesus is coming soon. The world is fucked. Grab what power you can, kill those who stand in your way, and ride out the apocalypse until Jesus shows up on a white horse.
Bruce Gerencser, 66, lives in rural Northwest Ohio with his wife of 45 years. He and his wife have six grown children and thirteen grandchildren. Bruce pastored Evangelical churches for twenty-five years in Ohio, Texas, and Michigan. Bruce left the ministry in 2005, and in 2008 he left Christianity. Bruce is now a humanist and an atheist.
Connect with me on social media:
Your comments are welcome and appreciated. All first-time comments are moderated. Please read the commenting rules before commenting.
You can email Bruce via the Contact Form.