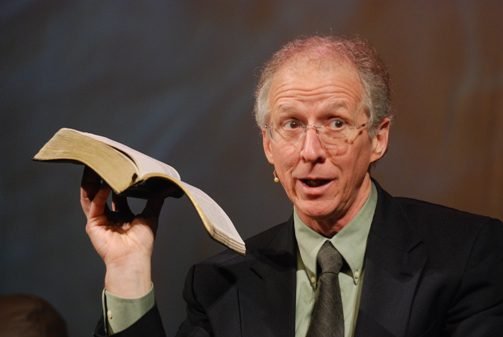 Recently, Evangelical Calvinist John Piper answered the following question:
Pastor John, why did God make some people ugly and unattractive? How can I accept the fact that God, though capable of making me beautiful or at least average looking, chose to create me in an unattractive manner? As an unattractive person myself, I can say life is tough for us. Our opinions and ideas are most often sidelined. We have it tough in offices and schools and colleges. I can't express in words how difficult it is to be confident.

This is straining my relationship with God. Clearly, in the Bible there are some features described as examples of beauty. I count dozens of verses in the Bible that speak of physical beauty.

….

Now I know God is concerned about what we do with our bodies. And he cares about our bodies. So why does he make some of us so unattractive?
Ugliness and disfigurement have their roots in the origin of human sin. Now listen carefully, because this could be so easily misunderstood: the roots are not in a person's particular personal sin, but the origin of human sin in Adam and Eve, which infected the whole human race. In his wisdom, God decreed that there would be physical manifestations of the horrors and outrage of sin against God. This does not mean that everyone's disability or everyone's disease or everyone's disfigurement is because of their own sin.

….

So, the point is that Romans 8 gives a global explanation for why there is such a thing in the world as ugliness and every form of physical misery. God brought the physical world, the bodily world, into sync, into correspondence, with the moral world. He made physical ugliness and misery correspond to moral ugliness and misery, even in some of the most godly people on the planet. Every bodily or material burden in the world should point us to the burden of sin. Every ugliness should point to the ugliness of sin and Satan.

Satan is a real secondary cause under God. He is immediately responsible for many physical horrors. Jesus said that in Luke 13:11–16. There was a woman bent over for eighteen years. So picture her: she's probably walking at a ninety-degree angle, with horrible scoliosis. And Jesus says, "Ought not this woman, a daughter of Abraham whom Satan bound for eighteen years, be loosed?" (Luke 13:16). So, all physical ugliness and deformity and misery points to the moral ugliness and deformity of sin and Satan.
According to Piper, physical "ugliness" is caused by inner "ugliness" — sin. Piper tries and fails to distinguish between Adamic sin and personal sin. People are "ugly" due to the sin nature all humans inherit from Adam, not because of any particular sin they have committed. However, it is impossible to separate a skunk from its smell. Sinners sin, so it stands to reason, according to Piper's Calvinistic theology, that individual ugliness is a direct result of personal sin.
Piper also says that human "ugliness" is also caused by Satan. Note carefully what Piper says: "Satan is a real secondary cause under God." Under God . . . Piper, a loyal, devoted member of the John Calvin Fan Club®, believes the God of the Bible is the supreme ruler over all things. Nothing happens apart from his purpose, plan, and will. Satan/Lucifer is a fallen angel who tried to overthrow God's rule, a created being under the absolute control of God. This means that everything Satan does is decreed or permitted by God. (Read the book of Job if you doubt Satan is under God's authority, rule, and control.) Thus, if you are ugly, it's the Devil's fault. Or your fault. Not God's fault, of course. God controls everything, but he must never be held accountable for his actions. God is the playground bully who steals everyone's lunch money and beats them senseless, but when called out on his behavior, he says, "who, me? It's their fault, not mine."
Piper's God is a disgusting being, and so is he. What kind of person looks at the debility and suffering of others and says to them, "Hey, it's your fault. Don't blame God."
I find it interesting that Piper never defines "ugliness" or "beauty." It is evident the person who sent Piper the question is talking about his or her physical appearance. Is there more of a subjective standard by which to judge ourselves and others than physical appearance? How do we determine who is ugly and who is beautiful? And why do such vain, superficial judgments matter? Even the Bible says, "man looks on the outward appearance, but God looks on the heart." Some of the most attractive people in the world have ugly hearts (minds). Piper is one such person, as are countless other Fundamentalist preachers. Think of all the hate mail I have received over the years from Evangelical Christians — hateful, nasty, judgmental emails and social media messages. I have no doubt that some of these Evangelicals are "beautiful" people, however their behavior suggests they have ugly hearts.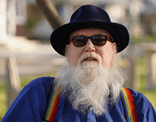 Bruce Gerencser, 65, lives in rural Northwest Ohio with his wife of 44 years. He and his wife have six grown children and thirteen grandchildren. Bruce pastored Evangelical churches for twenty-five years in Ohio, Texas, and Michigan. Bruce left the ministry in 2005, and in 2008 he left Christianity. Bruce is now a humanist and an atheist.
Connect with me on social media:
You can email Bruce via the Contact Form.
Your comments are welcome and appreciated. All first-time comments are moderated. Please read the commenting rules before commenting.