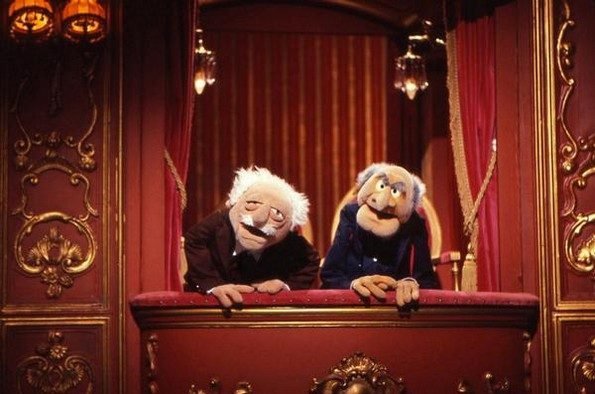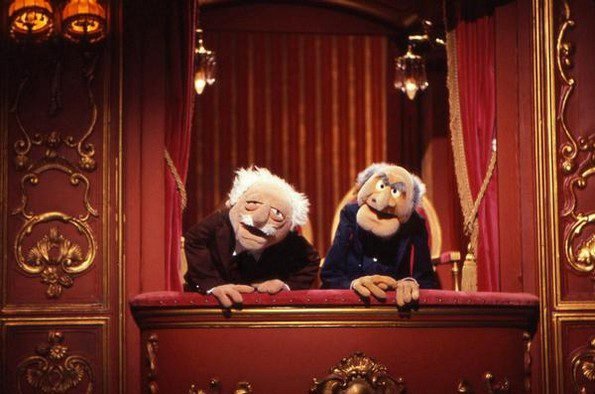 Two weeks ago, I received several comments and emails from an Evangelical Christian man named Donald. I responded to Donnie Boy's "concern" with two posts, Yet Another Evangelical Asks Me Why I Am So Bitter — Part One and Yet Another Evangelical Asks Me Why I Am So Bitter — Part Two.
Today, Donald is back, except his name is now Fred "Uncle Fred" Mullins. Donnie Boy Fred has a grammatical tell, so I knew Donald and Fred are the same person. Further, I suspect Don and Fred is also Tom (please see IFB "Love") and John I've dealt with in the past.
Fred, an anal sex obsessed coward who hides behind pseudonyms and fake email addresses as he rails against the Evangelical-preacher-turned atheist Bruce Gerencser, has abandoned all pretense of "love" and "concern," with his latest comments. This time, he not only goes after me, but he also goes after Carolyn, my editor, and ObstacleChick, a friend of mine and a guest writer for this site. Fred, who gets an erection just thinking about atheists being tortured by God in Hell for eternity, must be desperate. Unable to reach me with his perverse "love" and "concern," he's now trying to threaten my friends into believing in his hateful, violent, homophobic deity.
Since my writing causes Fred to have erotic fantasies about me and my friends, I have blocked him from accessing this site. I am sure, much like a pervert seeking out porn at any cost, Fred will find a way to avoid my block, but until he does he won't be able to leave any more comments.
What follows are the comments Donnie Boy Fred has sent me today:
Atrocious grammar and spelling in the original.
Comment One
It is highly obvious that Bruce's heart was never transformed by the Holy Spirit.
A person can preach and profess Christ and still be lost if they are not trusting in him alone.
I'm not his judge but from what I have read it appears bruce was trusting in good morals [ too bad you are not] and his work as a minister. Rather than the shed blood of Jesus Christ through his death,burial and resurrection.
Salvation is by grace alone through faith in Jesus Christ alone.
He suffered for you! He had his beard tore out his flesh beaten to shreds and spikes driven through his hands and feet.
He hung on the cross is agony for 6 hrs. Died to pay the penalty for sin and three days later rose again to give you eternal life.
Now the Bible talks about the great falling away in the last days. Does that describe Bruce?
I do not know.
God's Word says he remains faithful to us even if we lose faith in him for he cannot deny himself.
I sincerely hope that Bruce was truly saved and just fell into deep satanic deception and will only lose eternal rewards and not his soul.
TRUTH IS:
For the follower of Jesus Christ this cesspool of a sinful world that is getting worse by the day is the only hell we will ever know!
For the lost person (atheist,Anti-Christian,those trapped in false religions, those trying to earn salvation through good works and religion) this sick world is the only heaven they will ever know 😭
And if you continue with the choice to live and trust in your sinful self and reject the grace of Christ I strongly suggest you had best try to stay healthy and alive for as long as you can!
On the death bed spit,fart ,scream ,rip the sheets tear the pillow , chew the pillow ,etc to do whatever it takes to stay alive in this world! Because once you slip all the way through you will be in torment unimaginable and will wish your parents never did the deed!
Comment Two
Yes buddy boy God does exist.
And those who practice iniquity like faggot loving will be punished like that Agag obstacleagagchick
Comment Three
Hell is REAL! HOT! And VERY TERRIFYING AND FOREVER! And you and little Carolyn and obstaclechick who also never trusted Christ are not going to like it.
Comment Four
Satan (and yes buddy rough he is REAL) now has most of the USA and world convinced that this sick demonic atrocity is "Normal ". And "love". While precious souls lost in homosexuality pour into hell and he and every demon laugh their heads off!! 😡😡
However Jesus Christ has saved many out of this trap! Two good friends of mine have been saved out of it. Through Christ using the XXXXXXX ministry.
Bruce Gerencser, 66, lives in rural Northwest Ohio with his wife of 45 years. He and his wife have six grown children and thirteen grandchildren. Bruce pastored Evangelical churches for twenty-five years in Ohio, Texas, and Michigan. Bruce left the ministry in 2005, and in 2008 he left Christianity. Bruce is now a humanist and an atheist.
Connect with me on social media:
Your comments are welcome and appreciated. All first-time comments are moderated. Please read the commenting rules before commenting.
You can email Bruce via the Contact Form.