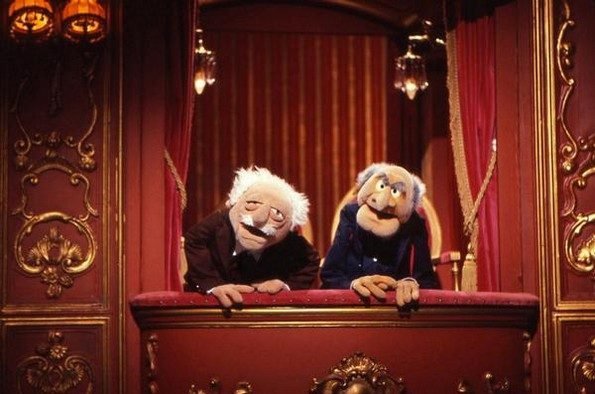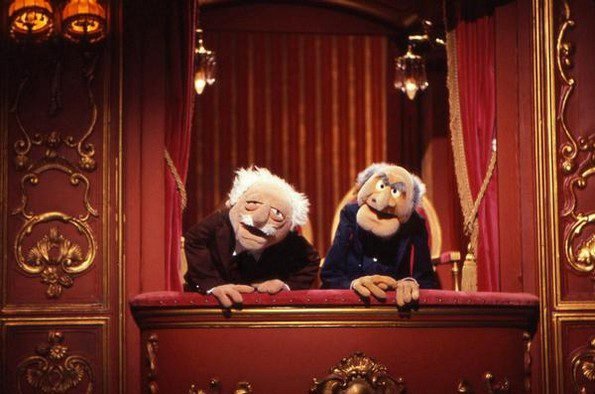 Yesterday, I responded to a comment from an Evangelical man named Donald. Based on the server logs, he read all of one Independent Fundamentalist Baptist (IFB) related post. You can read my response here.
Today, Donald sent me an email response to my post. Here's what he had to say:
Thanks for the response. You are correct in that I do try to convince others to trust Christ. The reason being I believe it's the way to heaven. What's your reasoning for your hindering those who may otherwise trust Jesus. I have an agenda based on what I consider fact. If I'm wrong so what because according to you there is no hope. Why so critical of something that doesn't exist? I have a reason, a belief in something that I believe will help them. There is absolutely your right to not believe. Why so sarcastic towards those that do? Why do those that follow you seem so eager to mock those that believe in something they don't? I have no doubt that you know everything I could say in rebuttal to your claim God doesn't exist. Let me tell you, I know what you would say to me as well. The difference is unlike some your responders I will not disparage what they believe in. I'm not angry, bitter, frustrated or aggravated in your or others silliness. I am sad.
To provide context for readers who may not have read Donald's first comment and my response. here's the text of his comment:
What caused you to be so bitter? I can somewhat understand your disdain for religion but why the effort to destroy something you don't believe is real. Why fight so hard? Why not just let people believe as they will? I don't spend anytime attempting to convince people that Bigfoot doesn't exist, their belief is not a threat to me. Again ,why the effort to discredit?
As you can see, Donald's opening salvo was to attack my character; that I am motivated by bitterness. He could have interacted with the post he commented on, Why Do People Attend Independent Fundamentalist Baptist (IFB) Churches? Instead, he decided to go after me personally. Such ill behavior is not uncommon. Over the past fourteen years, I have received thousands of emails, social media messages, and blog comments from the Donalds of the world. While I wish Evangelicals would actually respond to what I write, I know many Christians find my story troubling or threatening, and their answer is to attack the messenger instead of responding to his message.
Donald is convinced that I am driven by "bitterness." I responded:
What makes you think I am bitter? Because my beliefs are different from yours? Because I think your God is a fictional being? Because I think the Bible is an errant, fallible book littered with mistakes and contradictions? Because I think the universe is 14 billion years old, and God had nothing to do with its formation? Or is it because my moral and ethical beliefs upset you? Or maybe, you just don't like sexy, hot men with white beards and bald heads? What is the real reason, Donald, you think I am bitter? Or is this just a word you use to disparage and dismiss anyone different from you?Would it matter to you if I told you that I don't have a bitter bone in my body? Just ask my wife of 43 years, my six adult children, my editor, or my counselor. Bitterness is simply not part of my DNA. I am a pragmatic realist. I accept things as they are. I think you will search high and low and come away empty for one post that remotely suggests I am bitter about my past or present life. I await your apology, but I won't hold my breath. Evangelical cars don't have a reverse gear.
I made it very clear to Donald that his judgment was materially wrong. He should have apologized for his behavior, but if there's one thing I know about Evangelicals, it is that they don't do apologies. Doing so would require them to humbly admit that they were wrong.
Now let me respond to Donald's latest comment.
Donald admits that he evangelizes other people. He admits that he publicly witnesses to unbelievers. Yet, he astoundingly thinks that atheists such as myself shouldn't do the same; that we should keep our beliefs and stories to ourselves. Donald wants a world where the only message being heard in the public square is Evangelical Christianity.
Donald claims he has an agenda based on "facts." I would be more than happy to talk to him about these "facts" of his. So if Donald wants to talk about the Bible, Evangelical theology, or church history, I'm game. If Donald has not done so, I encourage him to read one or more of Dr. Bart Ehrman's books on the history and nature of the Biblical text. I will even provide Donald with one of Ehrman's books free of charge.
I spent significant time in my first response to Donald explaining to him why I do what I do. It seems that Donald can't or won't understand why atheists might want to challenge Evangelical beliefs, especially since those beliefs directly affect and harm unbelievers. My God, we need only to look at the January 6 insurrection of the election of Donald Trump to see how Evangelicals harm others. Evangelicals are the primary force behind the culture war. These warriors for Jesus want to criminalize abortion, outlaw same-sex marriage, marginalize LGBTQ people, and establish a Christian theocracy where the Bible is the law of the land. These things materially cause harm, so it would be irresponsible for me not to speak out on these (and other) issues. I suspect Donald wants the freedom to do the same. Again, I ask why does Donald want privileges for Evangelicals that he is unwilling to grant to atheists, agnostics, humanists, pagans, and other unbelievers?
Donald said "I have no doubt that you know everything I could say in rebuttal to your claim God doesn't exist." This would be a safe assumption. I was in the Christian church for 50 years. I attended an Evangelical Bible college and pastored Evangelical churches (Independent Fundamentalist Baptist, GARBC, Sovereign Grace, Christian Union, Southern Baptist, and non-denominational) in Ohio, Texas, and Michigan for twenty-five years. I preached over 4,000 sermons and spent thousands of thousands of hours reading the Bible, reading theological tomes, and studying for sermons. I wanted to be the best pastor possible, a man who loved God and practiced the teachings of the Bible. I am confident that I can handle myself in any discussion about the Bible and Evangelical theology/practice. Again, I am more than happy to engage Donald on these issues. The ball is in his court.
Donald doesn't like how some commenters responded to his comment. Evidently, he wants the freedom to disparage me, but no one should be allowed to challenge his assertions. When people comment on a public blog, their words are their own. I don't agree with every comment. I hope Donald understands that he bears the collective weight of all the Evangelical zealots who have come before him. Scores of Evangelicals have told me that I am bitter, angry, hate God, secretly want to commit sexual sin, or that I am a liar, a deceiver, a false prophet, or demon-possessed. Day after day, week after week, year after year (since 2007), Evangelicals have attacked my character or provided armchair physiological analysis. Long-time readers have watched these attacks unfold on this site. Should it be surprising that they are tired of the people I "affectionately" call Assholes for Jesus?
Saved by Reason,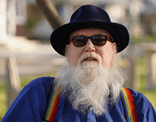 Bruce Gerencser, 65, lives in rural Northwest Ohio with his wife of 44 years. He and his wife have six grown children and thirteen grandchildren. Bruce pastored Evangelical churches for twenty-five years in Ohio, Texas, and Michigan. Bruce left the ministry in 2005, and in 2008 he left Christianity. Bruce is now a humanist and an atheist.
Connect with me on social media:
You can email Bruce via the Contact Form.
Your comments are welcome and appreciated. All first-time comments are moderated. Please read the commenting rules before commenting.