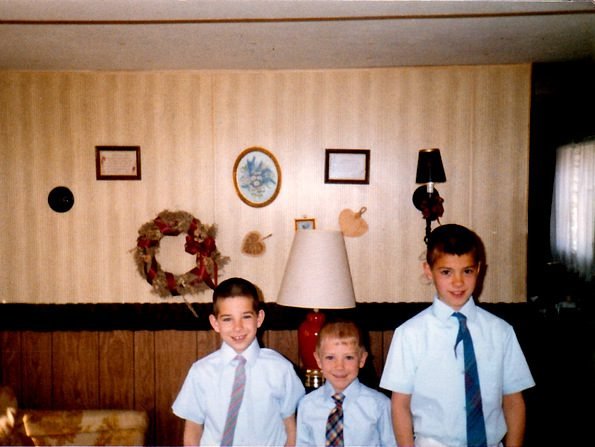 Doth not even nature itself teach you, that, if a man have long hair, it is a shame unto him? (I Corinthians 11:14)
According to many Independent Fundamentalist Baptist (IFB) preachers, 1 Corinthians 11:14 is clear: it is shameful and against nature for a man to have long hair. The late Jack Hyles, pastor of First Baptist Church in Hammond, Indiana, made it his life's mission to rid American men of what he considered effeminate long hair. In a sermon titled, Satan's Bid for Your Child, Hyles stated:
God pity you people who call yourselves Christians and wear your long hair, beard and sideburns like a bunch of heathens. God, clean you up! Go to the barber shop tomorrow morning, and I am not kidding. It is time God's people looked like God's people. Good night, let folks know you are saved! There are about a dozen of you fellows here tonight who look like you belong to a Communist-front organization. You say, "I do not." Then look like you do not. You say, "I do not like that kind of preaching." You can always lump anything you do not like here.
In the booklet titled Jesus Had Short Hair, Hyles made the connection between male hair length and homosexuality. In Hyles' eyes, men with longer hair were more likely to be sissified, weak homos. Hyles wrote:
It is very interesting that as the trend toward long hair increases, the acceptance of homosexuality increases. This is not to say that long hair and homosexuality always go together, but it is to note the fact that both are on the rise in our generation. Several of the major denominations have now accepted homosexuals. In some cities there are churches for homosexuals pastored by avowed homosexuals. At least one major denomination has ordained a homosexual preacher and others are considering following suit.
IFB preaching against long hair on men found its impetus as men began to grow their hair longer in the late 1960s and 1970s. Hippies had long hair and were anti-establishment. IFB preachers viewed long hair on men as a sign of rebellion against parental and religious authority. As anyone raised in the IFB church movement knows, rebellion is considered a grave sin, one that is never to be tolerated by parents or churches. This view of rebellion led to the establishment of IFB group homes, places where frustrated parents sent their children to be cured of rebellion. Sadly, children sent to these homes often returned to mom and dad emotionally and mentally broken. In some instances, these rebellious children had been physically and sexually assaulted.
In the IFB church movement of the 1970s, the four big sins were: long hair on men, short skirts on women, pants on women, and rock music. Youth directors waged holy wars against these sins and pastors frequently excoriated church teenagers over their unwillingness to obey the rules. While the days of hippies, Woodstock, and free love have faded into the pages of American history, many IFB preachers still preach against long hair, short skirts, pants, and rock music.
There are numerous unaccredited IFB colleges and Bible institutes in the United States. With few exceptions, these institutions strictly regulate how men must wear their hair. I attended Midwestern Baptist College from 1976-79. Midwestern had a strict standard concerning hair: short, off the ears, no long bangs, short sideburns, no facial hair, and a tapered neckline. This standard was strictly enforced, and men who let their hair grow too long were told to get a haircut. Ignoring this demand resulted in suspension or expulsion.
While some IFB preachers, churches, and colleges have adapted to the times, many have not. Midwestern Baptist College is one such institution that still thinks it is 1976. Here is Midwestern's male hair standard, as published in their 2013-14 student handbook:
Men are to be neat in appearance and dressed properly at all times. The hair is to be cut over the ears and tapered at the back above the collar. Sideburns are to be no lower than the middle of the ear. Hair must be no longer than the middle of the forehead in front. Men may not have facial hair unless approved by the Dean of Students. Such facial hair must be neatly groomed at all times. Faddish, worldly hairstyles will not be tolerated. The final decision as to the appropriateness of a hairstyle will rest with the Administration.
As a loyal, faithful son of the IFB church movement, from the time I was a child until the late 1990s, I had short hair. As an IFB preacher, I thought it important to model the hairstyle God approved. While I didn't preach very often on men having long hair, my short hairstyle made it clear to church members where I stood on the matter. Not only was my hair a testimony to the notion that the Bible condemned long hair, but so was the hair of my three oldest sons. My sons spent many years looking similar to children who were either being treated for lice or recently released from a Nazi prison camp. Not wanting to spend money on haircuts, we bought a pair of clippers and periodically gave them buzz cuts. No protestations allowed. Sit down, buzz, next. I am sure, at the time, they hated me, and I don't blame them.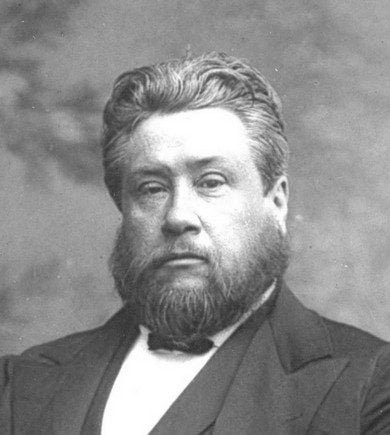 Over time, my views on hair began to change. In the early 1990s, I grew a beard, much to the surprise of my fellow IFB preachers. By then I had distanced myself from the more extreme elements of the IFB church movement, and I began fellowshipping with Calvinistic-oriented Reformed and Sovereign Grace Baptist preachers. These men, refugees from IFB churches, didn't have as many social hangups. While they were still quite Fundamentalist, these preachers spent little time preaching on things such as male hair length and facial hair. Charles Spurgeon was one of this movement's patron saints and he had long hair and a beard. I thought at the time, if Spurgeon had long hair and a beard, it must be okay for me to do the same.
Several years ago, Polly and I drove to Newark, Ohio to visit her parents. While there, my IFB mother-in-law asked me about my hair. I had let my hair grow, longer than it had ever been. (I know, I know, it's hard for some of you to believe I actually had hair at one time.) Mom, who attends a church that is anti-long hair on men, asked, So you are growing your hair long? I replied, Yes. She responded, Why? And with nary a thought, I replied, Because I can. I am sure she was disappointed that I let myself turn into a hippie. She later asked if I planned to put my hair in a ponytail like my former brother-in-law does I told her I didn't plan to let my hair grow that long.
These days, I am bald and Polly wears her hair short (unlike the days when her hair was long in compliance with her husband's interpretation of the Bible). We have a hard, fast agreement: we don't criticize each other's hairstyles. While we do, at times, defer to one another, both of us are free to wear our hair as we wish. Now that we have cast off the shackles of Fundamentalism, we are free to do what we want. FREEDOM! As I have mentioned before, Polly and I missed out on the wildness of the 1960s and 1970s. Both of us were members of hardcore IFB churches that strictly regulated dress, hairstyles, and conduct. Now that we are no longer psychologically chained to IFB beliefs, we are, to some degree, living, for the first time, the 1960s and 1970s. On the plus side, we are much wiser than we were forty-five years ago. On the negative side, we also have bodies that are forty years older. Oh, to be wise and young!
How about you? Did you grow up in a church that strictly regulated dress, hairstyle, and behavior? Were you compliant or rebellious? If you were rebellious, how did your church and parents respond to your rebellion? Please share your hair-raising experiences in the comment section.
(Please read my previous post on this subject, Is it a Sin for a Man to Have Long Hair?)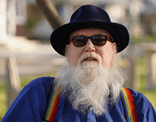 Bruce Gerencser, 65, lives in rural Northwest Ohio with his wife of 44 years. He and his wife have six grown children and thirteen grandchildren. Bruce pastored Evangelical churches for twenty-five years in Ohio, Texas, and Michigan. Bruce left the ministry in 2005, and in 2008 he left Christianity. Bruce is now a humanist and an atheist.
Connect with me on social media:
You can email Bruce via the Contact Form.
Your comments are welcome and appreciated. All first-time comments are moderated. Please read the commenting rules before commenting.