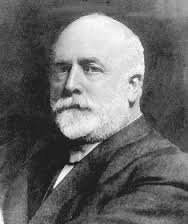 Several years ago, the fine, upstanding Christians over on Baptist Board were discussing my past and whether I was ever a "real" Christian. If you have not taken the time to read their pontifications, please do so. And after doing so, please let me know who in the Heaven they are talking about!
One forum participant suggested the following from R.A. Torrey's book (Torrey worked with D.L. Moody in the nineteenth century), How to Work for Christ, for reaching people such as myself:
Having asked the man these preliminary questions, proceed at once to show him how to believe. I have found no passage in the Bible equal to John 7:17 in dealing with an honest skeptic:

"If any man WILL DO HIS WILL, he shall know of the doctrine, whether it be of God, or whether I speak of myself."

It shows the way out of skepticism to faith, and has been used of God to the salvation of countless skeptics and infidels. You can say to the skeptic, "Now Jesus Christ makes a fair proposition. He does not ask you to believe without evidence, bet He asks you to do a thing that your own conscience approves, and promises that if you do it, you will come out of skepticism into knowledge. What Jesus asks in this verse, is that you will to do God's will; that is, that you surrender your will to God. Will you do it?"

When this point has been settled, next say to him, "Will you make an honest search to find out what the will of God is, that you may do it?" When this point has been settled, ask the man, "Do you believe that God answers prayer?" Very likely the skeptic will reply that he does not. You can say to him, "Well, I know that He does, but of course I don't expect you to accept my opinion, but here is a possible clue to knowledge. Now the method of modern science is to follow out any possible clue to see what there is in it. You have given me a promise to make an honest search to find the will of God, and here is a possible clue, and if your promise was honest,you will follow it. Will you pray this prayer?

'O God, show me whether Jesus is thy Son or not; and if you show me that He is, I promise to accept Him as my Savior and confess Him as such before the world.'"

It is well to have him make his promise definite by putting it down in black and white. After this is done, show him still another step. Take him to John 20:31:

"But these are written, that ye might believe that Jesus is the Christ, the Son of God; and that believing ye might have life through his name."

Here we are told that the Gospel of John was written that we might believe that Jesus is the Christ, the Son of God. Tell him, "Now this Gospel is given for this purpose, to show that Jesus is the Christ the Son of God. Will you take this Gospel and read it, honestly and carefully?" Very likely he will say, "I have read it often before." You can say, "I want you to read it in a new way. Will you read it this way? Read a few verses at a time, and each time before you read, will you ask God to give you light on the passage that you are about to read, and promise that if He does, you will follow as much as you see to be true. Now when you have read the Gospel through, come back to me and tell me the result." I would again carefully go over all the points as to what he was to do.

….

This method of treatment if it is honestly followed by the skeptic will never fail.
Torrey says that if skeptics are "honest" and follow his suggestions, they will unfailingly become followers of Jesus Christ. And when they don't? Why, brothers and sisters, they ain't being honest.
What do you think about Torrey's approach to skepticism? Were you convinced of the error of your ways?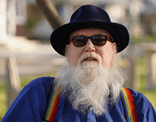 Bruce Gerencser, 65, lives in rural Northwest Ohio with his wife of 44 years. He and his wife have six grown children and thirteen grandchildren. Bruce pastored Evangelical churches for twenty-five years in Ohio, Texas, and Michigan. Bruce left the ministry in 2005, and in 2008 he left Christianity. Bruce is now a humanist and an atheist.
Connect with me on social media:
You can email Bruce via the Contact Form.
Your comments are welcome and appreciated. All first-time comments are moderated. Please read the commenting rules before commenting.