Evangelical preachers continue to churn out sermons, blog posts, and tweets about the deplorable, sinful dress of women. I am almost sixty-five years old. Evangelical preachers have been preaching about short skirts, tight pants, shorts, cleavage, and the feminine shape for as long as I can remember. Clothing styles have changed over the years, but Evangelical preaching, especially in sects such as the Independent Fundamentalist Baptist (IFB) church movement, has not. Preachers continue to demand that women be sexual gatekeepers, calling on them to keep the horndog men around them from having lustful thoughts. Based on all this preaching and writing about female dress and male lustfulness, you would think Evangelical churches are filled with whores and perverts.
Let me share several examples of this kind of thinking.
The first example comes from Kevin Schaal, the president of Foundations Baptist Fellowship International and the pastor of Northwest Valley Baptist Church in Glendale, Arizona. Schaal is a graduate of Bob Jones University — an uber-fundamentalist institution in Greenville, South Carolina. The goal of FBFI is to "perpetuate the heritage of Baptist Fundamentalism complete, intact, pure, and undiluted to succeeding generations of fundamentalists." Evidently, blaming women for the lustful thoughts of men is part of "perpetuating the heritage of Baptist Fundamentalism."
Yesterday, Schaal wrote a post titled Beth Moore on Modesty and Creepy Righteous Dudes. Schaal spends a good bit of time holding men accountable for their sexuality. Unfortunately, he undid his admonition when he wrote:
Spirituality is not immunity.

"Aha! If men were more spiritual, I would have to be less concerned about the modesty of my dress."

That is not how it works. I want Christian women to understand that the spiritual walk of a man does not desensitize him to visual sexual temptation. In fact, it might make him more sensitive to it.

Why is this?

The godly man does not fill his mind with inappropriate images of women on his computer or TV screen. The man that tells you that immodesty has no real spiritual impact on him is either lying or so filling his mind with inappropriate imagery that he now lacks sensitivity to the visual stimuli around him. There is the possibility that he simply does not have as much sex drive as other men, but the one thing I can guarantee you is that his walk with the Lord will not make him immune. Young Christian men are especially vulnerable.

So, if that is the case, what does God expect men to do when faced with visual temptation?

Look away.

God expects godly men to look away when confronted with visual temptation. In some cases, this might require making the very conscious choice to focus on a woman's face only. In other cases, it might mean looking away from her entirely.
And from the roof, he saw a woman bathing, and the woman was very beautiful to behold. (2 Samuel 11:2)

Many argue that David should have been with his men in the field at this time, and maybe that was true. Some argue that David should not have been lounging around in his house at this time of day, and maybe that was true. But what I know to be true is that when David caught a glimpse of Bathsheba, he should have controlled his thinking, averted his gaze, and not set his eyes on her long enough to assess her beauty.

Walk away.

If the situation demands it, God expects godly men to remove themselves from the company of those that are tempting to them as Joseph did when tempted by Potiphar's wife (Genesis 39:7-15). He must do this even if it causes offense—as it did with Potiphar's wife.

Stay away.

Walking away might also mean staying away. The foolish young man of Proverbs 6 made the fatal error of going by the corner of the woman who was dressed for (and seeking for) sin.

So, here is a sincere question. What do you think God thinks about a woman who dresses in a way that forces His most faithful sons to look away, walk away, or stay away? God does not call on women to dress to please men. He does call on women to dress to please Him.

I am discouraged by the growing disregard that Christian women, even in our own fundamental churches, have for their brothers in Christ. The men aren't going to say anything about it to women who are not their wives or daughters—and they certainly don't enjoy people like Beth Moore calling them creeps. We do not need to be catered to just because we are men, but we are God's children, and we matter to Him.

So again, I ask, what do you think God thinks?
Schaal asks, "What do you think God thinks about a woman who dresses in a way that forces His most faithful sons to look away, walk away, or stay away? God does not call on women to dress to please men. He does call on women to dress to please Him."
Neither Schaal, nor anyone else for that matter, can know what God thinks about anything. Memo to Pastor Schaal: the Bible is the words of men and the voice in your head is yours. This issue starts and ends with men. I have seen my fair share of attractive women over the years, both in church and in the "world." At no time did I ever blame women for me thinking they are sexually desirable. Have I ever had to turn away? Sure, but that's usually due to me snickering at a woman with a size 20 body stuffed in a size 10 pair of leggings. Not sexy, but damn funny. I accept that sexuality is part of the human experience, and it is up to each of us to own our sexuality and control our response to men and/or women we find appealing. You would think that those Schaal calls "faithful sons, who are filled with the Holy Ghost, their teacher and guide, would be able to control their thoughts. And if they can't follow Schaal's advice, they should look away, walk away, or stay away. See how easy that it is? Instead of blaming women for male weakness, how about teaching men to be grown-ups, and if they can't or won't do, tell them they can't play with the big kids.
I left Christianity almost 14 years ago. Since then, I have had ample opportunity to be around attractive women. I have had women hit on me, including a 70-something-year-old woman who came up to me at the grocery store and told me what I fine-looking man I was. She turned to my wife, Polly, and said, "you sure lucky to have a man like that on your arm! As the "real" Santa Claus, I have had women get quite up-close-and comfortable with me. One woman, in front of 1,500 people at a high school basketball game I was shooting, plopped down on my lap and told me what she wanted for Christmas. Fortunately, it wasn't me. Another woman, also at a basketball game, snuggled right up next to me, put her hand on my leg, and shared her Christmas wishes with me. To be fair, at the same game, a 16-year-old teen boy, on a dare from his friends, did the same. At no time did I feel out of control sexually. Uncomfortable? Sure. But, I'm a big boy. And, quite frankly, any woman, even if she is 70, thinking I am a nice-looking man, is good for my self-esteem. 🙂
Polly and I, in the sunset years of life, occasionally frequent upscale restaurants, bars, and pubs. We see lots of attractive people, people on dates, looking to hook up, or out with their friends. We are people watchers. It is not uncommon for us to talk about the people around us — men and women. Both of us are secure enough sexually and maritally, that we can point out someone we find attractive. Innocent, fun banter, which we never could have had as blood-bought, sanctified, sexually repressed, born-again Christians. At no time have we had thoughts of hitting on someone or having a quickie with them in the restroom. We have a simple rule: it's okay to look, just don't touch.
On to my second example. My friend Ben Bewwick recently wrote several posts on Modesty. You can read them here: Modesty, and Modesty Two. Fake "Dr." David Tee/David Thiessen/TheologyArcheology/TEWSNBN — who is obsessed with Ben's writing and mine — responds in his typical fashion to Ben's posts.
Here's what he had to say in a post titled Modesty 1 & 2:
It has always struck us as strange that women would listen to certain men who promote the idea that women should expose themselves more in public. According to one story, a husband put up a photo of his wife in not so modest clothing as a defensive strategy.

We do not think much of that husband. The only reason we can think of that would explain why certain men would defend women's behavior of stripping down is that they are perverts.

It is not as altruistic as they let on. They are not really defending the right of a woman to dress in as few clothes, they are defending their right to ogle such women. Or so it seems as they produce no real legitimate argument to support their point of view.

The one piece of 'evidence' is the go-to one that is tired and worn out. MM blames the bible and other religions for the reason people do not want women to expose themselves in public.

….

Why blame the Bible? After all its instructions are guiding both men and women to holy behavior and stripping down, taking photos of one's body (male or female), and then posting those photos for the world to see, is not modest or holy behavior.

Sexual misconduct comes from letting the sin nature rule one's life instead of Christ ruling it and following Christ's instructions. It does not come from the way men and women dress. However, there is a right and wrong way to dress in public.

These certain men and women do not care about dressing the right way or encouraging women to do the same. They need to be avoided and not listened to. The right way to dress is to be modest at all times especially when strangers are going to be looking at your images and body.

Again, this applies to both men and women. The Bible is not to be blamed for sexual sins. Its instructions when it comes to men and women relating to each other are often ignored and the rules of people like Playboy, Playgirl, Hustler, and other secular sources are the ones that are followed.

If there is a problem, blame those sources, not the one book that is designed to keep men & women safe. But to MM the Bible is always to blame because he thinks he, and other men like him, is more moral than God.

….

Lustful thoughts can also lead to other sins as David is a prime example of when he used to view Bathsheba taking a bath. She was not innocent either as the timing of her bath and location of it could have been meant to catch the eye of the king.

Willfully leading people to sin is just as wrong. When men and women post those x-rated images or dressing in an x-rated manner in public, they are willfully leading people to sin. The reason behind that statement is that they actually know what they are doing and do it anyway.

…

"Men will find ways to indulge in lustful thoughts irrespective of a woman's state of dress. The thoughts themselves are rooted in natural biological urges. (Modesty 2)"

No, MM is wrong here. It is not coming from a purely biological urge nor are those urges always natural. Most of the time, those thoughts come from the sin nature, and without conquering them, they can lead to more disastrous sins that do not end well for anyone.

"This demand that women be 'modest' to protect the thoughts of men is overbearing and it's also pointless (Modesty 2)"

One, the demand is for both men and women to dress modestly. Two, it is not pointless. Defeating sin is a very valuable effort and needs to be done if one wants to be holy and have an impact for Christ.

Should a woman's outfit be seen as an excuse for such behaviour? Is that reasonable to Brian? He demeans men and women by thinking along such lines. His message fails to teach men to be responsible for their own actions. It is unfair to force women to be held accountable for a man's inability to behave. We should put such notions to the bonfire. (Modesty 1)

No one should make excuses and no one should point the finger but that does not mean that both men and women have permission to disobey God and dress immodestly.

And do not let women off the hook here. Some ladies' nights at the local bar can be very lustful, adulterous and women commit many sexual sins while attending them. You can say that the bars and men participating in these ladies' nights are willfully leading women to sin.

That is not right either. Those events are certainly not biblical or done in obedience to God's instructions. Christians are not just blaming women. They blame men as well as many men go to the same beaches with the same lack of clothing and tempt women.

That is not right either. God's commands and instructions do not stop at the beach parking lot. While we are allowed to enjoy the water and the sun, we need to do so for the glory of God and not lead people to sin.

Modesty works both ways. Both men and women should be mindful of how their dress and actions affect others. It is not that someone is weak-minded and forcing their will on others. Modesty is done to protect everyone from sin and falling into sin.
Much like Schaal, Tee gives the perfunctory Evangelical disclaimer that says "I am speaking to men and women." However, in real-life applications, most of the preaching, blog posts, and tweets are directed AT women, not men. If women would only cover up their bodies from head to toe and de-emphasize their bodies, Christian men wouldn't lust anymore, or at the very least wouldn't have thoughts of banging Sister Sally (or Preacher Bob) on the front pew during the sermon on Sunday morning.
And let's not forget that Schaal and Tee aren't talking about Christian women who are strolling into church on Sundays wearing clothing better suited for Saturday nights at the corner pub. What's causing these pathetic Evangelical men to lust is any cleavage, leg, or form-fitting clothing. These women aren't street walkers parading themselves down the aisles of First Baptist Church. They are women who just want to dress nicely. Few of them think, "I think I will wear ____________ so Deacon Joe will feel a bit of Holy Ghost stirring when he gazes on my comeliness." There may be some of that going on with sexually aware teenagers and single young adults, but most women just want to look nice while they worship the God who supposedly looks at their hearts, not their clothing.
Women aren't the problem, men are. Men such as Schaal and Tee need to quit enabling juvenile behavior. Men need to be taught to own their sexuality. They need to learn how to be in the world, but not of the world. Attractive women are everywhere. Attractive men are everywhere. Attractive non-binary people are everywhere? Unless we want to lock ourselves in a darkened room somewhere with no outside exposure — but, even then you have your "thoughts" — we must learn how to successfully navigate a world filled with sexual beings.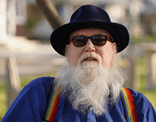 Bruce Gerencser, 65, lives in rural Northwest Ohio with his wife of 44 years. He and his wife have six grown children and thirteen grandchildren. Bruce pastored Evangelical churches for twenty-five years in Ohio, Texas, and Michigan. Bruce left the ministry in 2005, and in 2008 he left Christianity. Bruce is now a humanist and an atheist.
Connect with me on social media:
You can email Bruce via the Contact Form.
Your comments are welcome and appreciated. All first-time comments are moderated. Please read the commenting rules before commenting.