Many Independent Fundamentalist Baptist (IFB) preachers spend an inordinate amount of time instructing congregants about what clothing is acceptable to God. This is especially true when it comes to the clothing of girls and women. Several years ago, Gerald Collingsworth, pastor of Heritage Baptist Church in Mogadore, Ohio, stated in no uncertain terms that girls wearing "immodest" clothing can and do cause male family members to sexually assault (commit incest with) them:
The entire eighteenth chapter of Leviticus is on nakedness. Although most Christians still consider bestiality as being wrong, they no longer consider homosexuality or dressing improperly as being wrong. Many see nothing wrong with dressing scantily. Many see nothing wrong with mixed bathing, yet God calls it an abomination. How many cases of incest have taken place in homes where passions have been inflamed by immodesty among family members? How many boys and girls have been raised in homes that practiced immodest dress and now live lives of promiscuity?
Consider the following graphics from an article written by IFB zealot Daphne Kirkland titled, A Return to Biblical Modesty.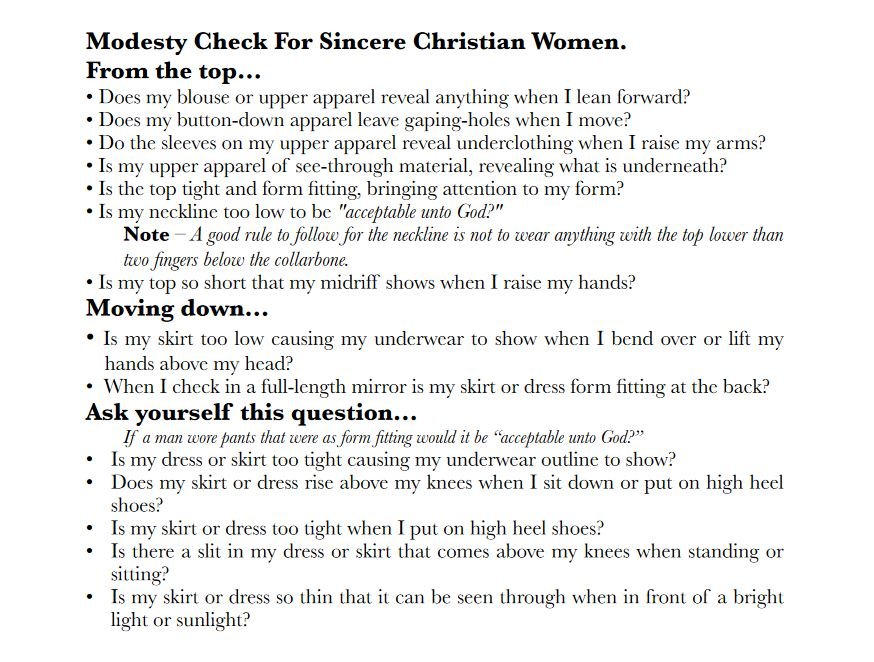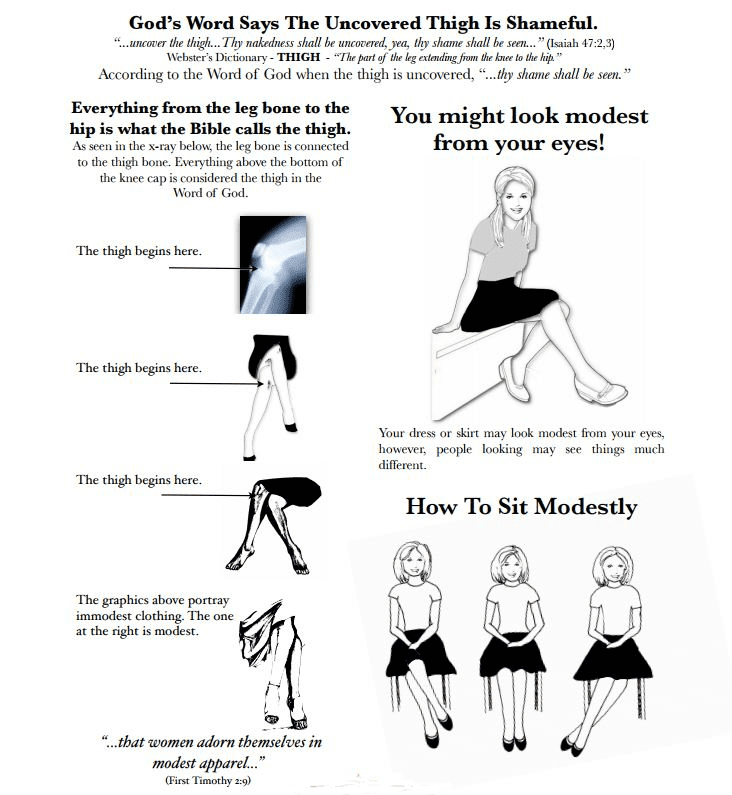 Girls and women are not permitted to wear anything that draws attention to their feminine shape. The goal is to keep weak, pathetic church boys and men from getting boners while in their presence. Girls and women are viewed as gatekeepers, and it is up to them to dress and act in ways that extinguish sinful unmarried sexual want, need, or desire. The goal is no sticky underwear before marriage.
One universally banned item of clothing is shorts. Usually, attention is only paid to what girls and women wear, but I remember a spring day when I was playing outdoor pick-up basketball after working at Arthur Treacher's. I came to pick up Polly from the Newark Baptist Temple after I was finished. She was a third- grade school teacher that year. I was wearing a T-shirt, gym shorts, tube socks, and Converse basketball shoes. I went into the church building to let Polly know I had arrived. As I neared her classroom, I ran into her uncle, the late James "Jim" Dennis. (The Family Patriarch is Dead: My Life With James Dennis.) As soon as he saw me, he laid into me about my "inappropriate" dress. He sternly and angrily lectured me about wearing shorts, informing me that I was to never, ever again enter the Baptist Temple wearing such sinful clothing. A year later, I witnessed Jim go ballistic at Polly's parent's home over her sister wearing slacks to work. She was a nurse's aide at a nearby nursing home. Her dress was quite typical for people who worked at the home. Keep in mind, Polly's sister was an adult. It mattered not. As Jim had done with me, he took my sister-in-law to task IFB- preacher-style, telling her that wearing slacks was a sin. Sound almost beyond belief? Yep, but it's the truth, nonetheless.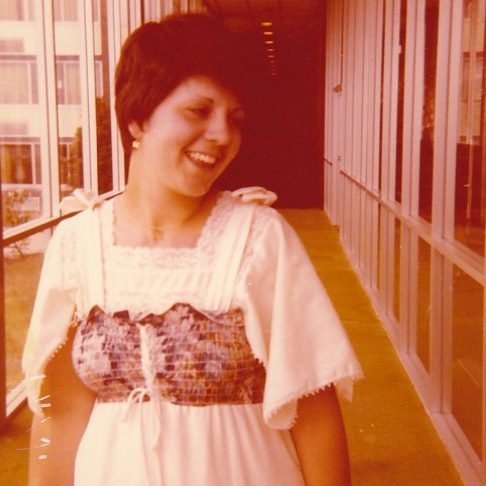 As temperatures warm in Ohio, it's natural to see girls and women wearing shorts. Many women find shorts cooler and more comfortable than pants. IFB congregants sweat just as much as the unwashed, uncircumcised Philistines of the world, so it stands to reason that Fundamentalist girls and women want to wear cooler, more comfortable clothing too. However, shorts are verboten. Some girls and women will wear sundresses. Polly wears sundresses to this day. Never one to wear shorts, she spends most summers wearing colorful sundresses. Because sundresses tend to show side boob and cleavage, IFB girls and women — Polly included, at the time — wear sleeved T-shirts underneath their dresses. I often find myself smiling when I see Polly wearing a sundress today — sans a tee shirt. Damn girl, that's some mighty fine cleavage. I know, I am so w-o-r-l-d-l-y. 🙂 All praise be to Loki for breasts!
Many IFB preachers encouraged church girls and women to wear what is commonly called in the movement, Baptist shorts. Baptist shorts are culottes. Almost every IFB girl and woman has several pairs of these pastor-approved "shorts." Usually, culottes are loose-fitting, especially around the legs. Reaching to the knees, culottes are meant to be comfortable, "modest" clothing. That said, many IFB girls and women HATE wearing culottes. When worn in public, culottes are a blaring, flashing sign that says to the world, I'm a member of the IFB cult! The same goes for shoe-top length skirts or maxi dresses. Polly and I can spot IFB families (and homeschoolers) from a mile away. The "uniforms" and the hairstyles give away their religious identity. Of course, their preachers think this is wonderful. Christians are SUPPOSED to look different from the world, IFB preachers say, but why is it that it is only women who look different; that IFB boys and men tend to look just like their counterparts in the world? That's a rhetorical question, by the way.
As an IFB pastor, I held to the party line on Baptist shorts for many years — that is, until two events forced me to change my mind.
One late spring day, I drove up from Somerset, Ohio to the Newark Baptist Temple to talk to Pastor Dennis. Our oldest two children were attending the church school — Licking County Christian Academy — at the time. As I drove into the church's main parking lot, I noticed four teen girls bent over pulling weeds out of the flower beds. These girls were cheerleaders. Typical of IFB schools at the time, the cheerleaders were not permitted to wear short skirts. Instead, the girls wore red culottes. What set them apart was the fact that their culottes were quite tight, so much so that I could have bounced a quarter off their backsides when they were bent over. I thought at the time, I thought culottes were supposed to be modest. These are NOT modest!
Several years later, we gathered up the teens from several churches and took them to Loudonville, Ohio for a canoe trip. The girls from my church begged me to let them wear pants, but being the stern pastor I was at the time, I said no. The trip was a blast. Most of the teenagers spent more time in the water than out. By the time teens debarked, they all looked like drowned rats. As was our custom, I gathered all the teens up and had them sit on the ground so I could preach at them. IFB Rule #6 — Thou shalt not have fun without spending time listening to a boring sermon. As the teens settled into their seats on the ground, I turned to speak to them and was astounded by what I saw. On the front row were a dozen or so Baptist-shorts-wearing girls. Legs splayed wide, I could see their underwear. Worse yet, an afternoon in the water made their T-shirts see-through. I quickly asked the girls to put their legs down and then I preached my sermon. I later told Polly that I no longer believed that Baptist shorts were appropriate for outdoor events. From that moment forward, church teens and women were permitted to wear pants to such events. I know, I know, no big deal, right? Remember the context, and where I was at that point in my life. Deciding to let girls and women wear pants in some circumstances was a monumental decision. As time went along, my views on clothing liberalized, so much so that I stopped preaching about the matter.
In the Gerencser home, change came slowly. Polly was in her mid-40s before she wore her first pair of pants. It had taken me months to convince her that she was not going to go to Hell if she wore them. Today, Polly is a confirmed member of the sisterhood of the traveling pants. Her Baptist shorts? She continued to wear them when working in the garden or painting. Once they wore out, they were pitched into the trash, never to be seen again.
Did you wear Baptist shorts? Did your church permit members to wear shorts? Please share your experiences in the comment section.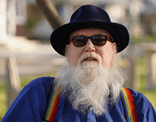 Bruce Gerencser, 65, lives in rural Northwest Ohio with his wife of 44 years. He and his wife have six grown children and thirteen grandchildren. Bruce pastored Evangelical churches for twenty-five years in Ohio, Texas, and Michigan. Bruce left the ministry in 2005, and in 2008 he left Christianity. Bruce is now a humanist and an atheist.
Connect with me on social media:
You can email Bruce via the Contact Form.
Your comments are welcome and appreciated. All first-time comments are moderated. Please read the commenting rules before commenting.