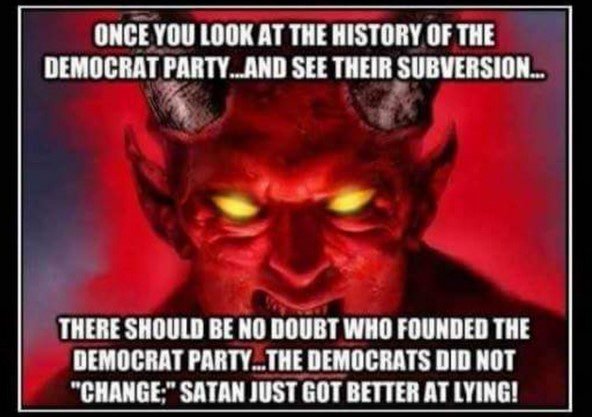 As I've written and pressed on this matter repeatedly, voting Democrat is a very likely indicator that one has not been born again. The argument goes: God isn't a Democrat or a Republican, so it doesn't really matter. Well, quite frankly, that's just stupid. No Christian in their right mind would argue that God is a politician. But God does have a moral law that he expects Christians to uphold and the Democratic party was fundamentally designed to oppose it.
The Democratic party, at its core, is radically opposed to the standard of morality set forth in Scripture. Whether it be the continual expansion of the slaughtering of innocent children in the womb, the clamoring for the promotion of homosexuality and other forms of sexual perversions, including feminism, or the insistent push for redistributive theft, it goes without saying that everything the Democrat party stands for is biblically immoral. Jesus did not die for these things, he died because of these things–to free us from them.
….
So let's spell this out for those who aren't getting it: This means you cannot be a Christian while supporting the slaughter of innocent children, gay rights, gay propaganda, "gay Christianity," theft (redistribution of wealth), lawlessness (i.e. open borders), a complete and total lack of individual responsibility (i.e. nanny state welfare system, single-payer insurance, etc.), or the endless sweeping away of our right to worship God freely. If you support this godless ideology, or support candidates that do, don't expect me to treat you as a fellow Christian.
— The Dissenter, Southern Baptist Pastor Says Voting Democrat Should Be a Matter of Church Discipline, May 12, 2022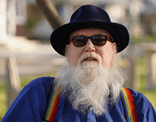 Bruce Gerencser, 65, lives in rural Northwest Ohio with his wife of 44 years. He and his wife have six grown children and thirteen grandchildren. Bruce pastored Evangelical churches for twenty-five years in Ohio, Texas, and Michigan. Bruce left the ministry in 2005, and in 2008 he left Christianity. Bruce is now a humanist and an atheist.
Connect with me on social media:
You can email Bruce via the Contact Form.
Your comments are welcome and appreciated. All first-time comments are moderated. Please read the commenting rules before commenting.