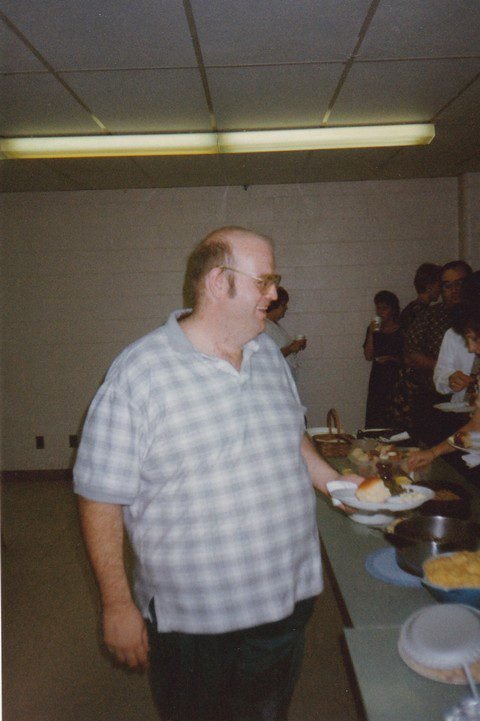 Several years ago, I received a Facebook notification about approving something Rick, a friend of mine, wanted to post to my wall. Rick is a long-time friend, former parishioner, and frequent reader of this blog. What's interesting about his request is that he meant his message to be a private one sent to a friend of his by the name of Frank. The reason I got the notification is that he inadvertently tagged me. Here's the message Rick sent to Frank — also a man I have known for many years.

Don't be put off by Rick's poor language skills. Several years ago, Rick had a major stroke. This affected his ability to write sentences. Best I can tell, the stroke has not affected his ability to study and read the Bible, nor has it affected his ability to read religious materials.
I met Rick in the late 1990s. At the time, I was pastoring Somerset Baptist Church in Mt. Perry, Ohio. Rick, a Calvinist, was looking for a Calvinistic church to attend and someone recommended that he check out Somerset Baptist. Rick joined the church, happy in knowing that he had found a man who was conversant in the doctrines of grace (the five points of Calvinism). For the next five years, I would drive two times a week — thirty miles round trip — to New Lexington to pick Rick up for church.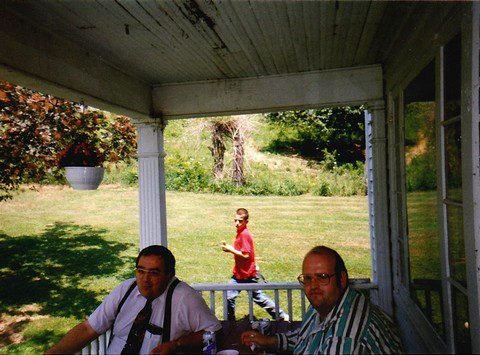 One Sunday night, while on our way to the church, Rick was waxing eloquently about double predestination and whether children who die in infancy and developmentally disabled people are automatically a part of the elect — those whom God, from before the foundation of the world, has chosen to save. I told Rick, with a slight irritation in my voice, that Calvinistic Baptist great Charles Spurgeon believed such people were numbered among the elect. Rick, not the sharpest tool in the shed when it came to social cues, continued to defend God having the absolute right to eternally torture anyone, including infants and developmentally disabled people, in the Lake of Fire. I could feel anger welling. I thought to myself, has Rick forgotten that I have a developmentally disabled two-year-old daughter with Down syndrome? Doesn't he care how hurtful his words are? I slammed on the brakes and told Rick to get out of the car. He could walk to church, I told him. I quickly cooled down, telling him, I didn't want to hear another word from him about whether infants and developmentally disabled people are elect. Rick complied, moving on to other hot button Calvinistic issues.
Let me share another Rick memory, one that I think readers will find funny. Rick worked third shift at a residential home for the developmentally disabled — Mount Aloysius. Unsurprisingly, Rick was quite tired by the time he arrived for Sunday morning church. Try as he might to stay awake, Rick would often fall asleep. Rick snored, so the entire congregation knew when Rick was sleeping. Sunday after Sunday I watched Rick fight sleep, his head bobbing back and forth during my hour-long sermons. One Sunday, Rick bobbed his head back and then forward just as he did Sunday after Sunday. This time, however, Rick's head traveled forward farther than he intended, smacking the pew in front of him. I stopped preaching and went to Rick to make sure he was okay. Fortunately, the only thing harmed was his pride. After the service, I told Rick that perhaps he should skip the Sunday morning service when he worked the night before. That way he could be rested and mentally fresh for the Sunday evening service. By the way, this was the only time in twenty-five years of pastoring churches that I told someone, please don't come to church.
I haven't been Rick's pastor for over twenty-seven years, and the last time I saw him was in 1996 when he and Frank drove to West Unity, Ohio to attend services at a new church I had planted. Since then, I have traded a few emails with Rick, but nothing of substance.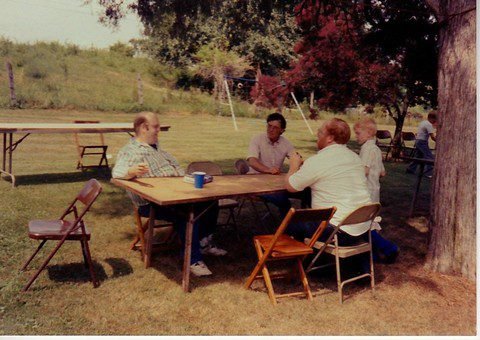 Rick's message is a reminder to me that people still talk about my deconversion. People who knew me well — as Rick and Frank once did — are still trying to square the pastor they once knew with the atheist named Bruce Gerencser. In Rick's case, he wonders if am just backslidden, or is it possible that I never was saved. I am sure Rick prefers the backslidden explanation. I am sure trying to wrap his mind around the possibility of me never being saved is too much for him to emotionally and intellectually handle. If I was never saved, this means that Rick was taught for five years by an unsaved pastor, a man he heard expositionally preach hundreds of times; preaching that he believed was empowered by the Holy Spirit. I am sure he remembers the countless hours we spent after church talking theology. I am sure he remembers my love, kindness, and compassion, and my willingness to, week after week, drive to New Lexington and pick him up so he could attend church. I am sure he asks himself, how is it possible that the Bruce I knew was never a true Christian.
The easy out for Rick is for him to embrace Arminianism with its belief that saved people can and do fall from grace. Doing so would mean that I once was saved, but now I am not. Of course, Rick's Calvinism keeps him from believing I have lost my salvation, so he is forced to psychologically torture himself with thoughts about whether I am backslidden or was never a Christian to start with.
I wish Rick nothing but the best. I hope he will, in time, come to terms with my current godless state. I chose to be exactly where I am today. Or did I? Perhaps all of this has been decreed by God, and the person ultimately responsible for my lost condition is the divine puppet master, John Calvin's God.
Bruce Gerencser, 66, lives in rural Northwest Ohio with his wife of 45 years. He and his wife have six grown children and thirteen grandchildren. Bruce pastored Evangelical churches for twenty-five years in Ohio, Texas, and Michigan. Bruce left the ministry in 2005, and in 2008 he left Christianity. Bruce is now a humanist and an atheist.
Connect with me on social media:
Your comments are welcome and appreciated. All first-time comments are moderated. Please read the commenting rules before commenting.
You can email Bruce via the Contact Form.