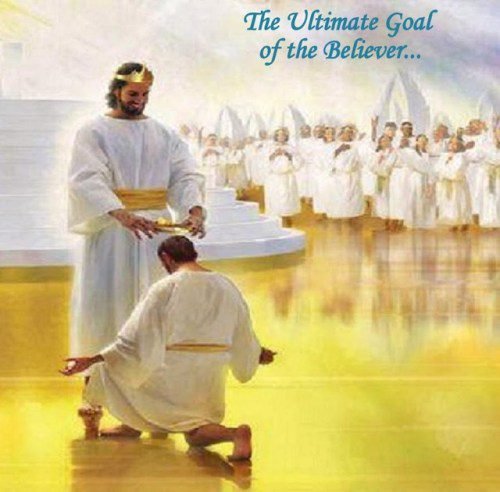 Heaven. No one knows if it is real or where it is located. Even the Bible is sketchy about Heaven's exact location. When asked to point to where Heaven is located, Evangelicals typically point to the sky and say "up there." A popular song taught to Evangelical children years ago went something like this:
10 – 9 – 8 – 7 – 6 – 5 – 4 – 3 – 2 – 1 Blastoff.
Somewhere in outer space, God has prepared a place
For those who trust Him and obey….
Jesus will come again, although we don't know when.
The countdown's getting lower every day.
10 and 9, 8 and 7, 6 and 5 and 4.
Call upon the Saviour while you may……
3 and 2 coming through, the clouds in bright array.
The countdown's getting lower every day.
Somewhere in outer space . . . but where? The James Webb Telescope can look deep into space:
Webb has the capacity to look 13.6 billion light years distant—which will be the farthest we've ever seen into space. This image of the galactic cluster known as SMACS 0723 contains thousands of galaxies, some of which are as far away as 13.1 billion light years. (A single light year is just under 6 trillion miles.) Since light takes a long time to travel so far, we are seeing the galaxies not as they look today, but as they looked 13.1 billion years ago.
As of today, the Webb Telescope has not spotted "Heaven." Yet, Evangelicals, much like Fox Mulder of X-Files, say "The truth [Heaven] is out there." I am inclined to think that the belief in the existence of Heaven (and Hell) is a relic from our pre-scientific past. Until the Webb Telescope sees the "Welcome to Heaven" sign far, far away, I am inclined to believe that Heaven is a myth.
For the sake of this post, I will assume Heaven is real; that Evangelicals go to Heaven after they die, and everyone else goes to Hell. Talk to enough Evangelicals and you will find that the promise of Heaven is their primary religious motivator. Fearing death and punishment from God, Evangelicals profess fealty to Jesus Christ, hoping that when they die, God will give them a deluxe room in Heaven. Clergymen go to great lengths to promise their congregants that there will be a divine payoff after death if they will believe, obey, and tithe.
The Bible mentions the word Heaven 691 times; 414 times in the Old Testament; 277 times in the New Testament. Some of the verses use the word Heaven to mean the atmosphere or God's kingdom on earth. Few verses describe in detail the Heaven Evangelicals think they are going to after they die. It seems preachers just expect church members to take their word for it, even though none of them knows any more about Heaven than their members.
Instead of exegeting the Bible verses that mention a far, far away Heaven, I thought I would conclude this post talking about what Evangelicals believe Heaven will be someday.
One of the great selling points of Heaven is that you will get to see your Christian loved ones after you die. Heaven will be one big family reunion. Cue Johhny Cash, Will the Circle Be Unbroken?
The problem with this idea is that the Bible says that there will be no males or females in Heaven; that its residents will be androgynous beings much like angels.
Many Evangelicals believe that they will see their beloved pets in Heaven. Building on the idea that the Bible says that God will one day give Evangelicals the desires of their hearts, it stands to reason that Heaven will contain pets, automobiles, firearms, televisions, and porn. 🙂
Most Evangelicals will live 60-80 years on earth. They will live good lives, fulfilling lives. Yet, when they get to Heaven, everything changes. Sure, there will be no sickness, pain, suffering, sadness, atheists, humanists, pagans, Muslims, Jews, Hindus, Catholics, Buddhists, indigenous people, LGBTQ people, Democrats, liberals, socialists, or any of the other people they consigned to Hell in this life. David Tee will be there. Revival Fires will be there. Pedophile preachers will be there. My violent, abusive grandfather will be there. My uncle who raped my mother will be there. "Salvation is by grace, through faith," Evangelicals say. Not works, G-R-A-C-E. Thus, serial abuser David Hyles will be there, praising Jesus that he doesn't have to pay for his crimes. Entrance to Heaven requires one thing and one thing alone: sincere belief in a set of theological propositions. Pray the prayer, and you too can have a room in Heaven after you die. Think about all the vile, nasty, hateful Evangelicals you have met over the years or read about on the pages of this blog. They will all be in Heaven; you won't.
Thinking that they have won the lottery, Evangelicals believe a wonderful life awaits them after they die. The Bible suggests that Evangelicals — the only people in Heaven — will spend eternity in Heaven doing one thing: worshipping and praising God (Jesus). 24-7; they will be praising the narcissistic lamb of God. Maybe there will be arts and crafts and roller skating in Heaven, but one thing is certain: Evangelicals will spend the bulk of their time praising Jesus for his three-day weekend thousands and millions of years before. (Please see I Wish Christians Would be Honest About Jesus' Three Day Weekend.)
Heaven sure sounds like Hell to me.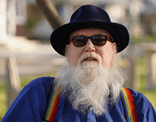 Bruce Gerencser, 65, lives in rural Northwest Ohio with his wife of 44 years. He and his wife have six grown children and thirteen grandchildren. Bruce pastored Evangelical churches for twenty-five years in Ohio, Texas, and Michigan. Bruce left the ministry in 2005, and in 2008 he left Christianity. Bruce is now a humanist and an atheist.
Connect with me on social media:
You can email Bruce via the Contact Form.
Your comments are welcome and appreciated. All first-time comments are moderated. Please read the commenting rules before commenting.