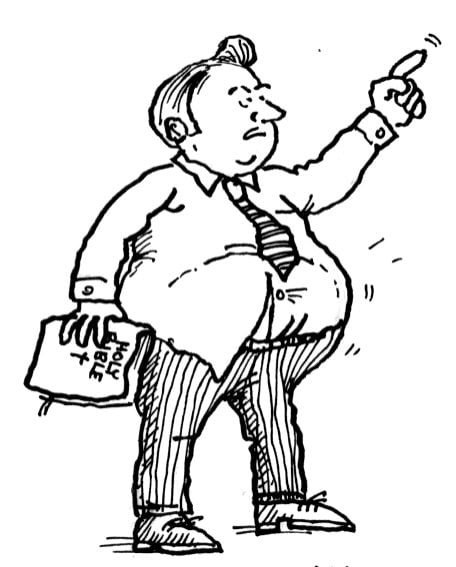 Thanks to churches and ministries putting sermons online, the words of many Evangelical preachers are readily available to anyone who wants to access them. Throw in books, blog posts, and other forms of media, and the public has more access to the words of preachers than at any other time in the history of mankind. I preached 4,000+ sermons during the twenty-five years I spent in the ministry. Many of my sermons were recorded on cassette tapes. However, it has been eighteen years since I preached a sermon that was recorded. I suppose it is possible that someone somewhere has a sermon tape or two of mine in a storage box in the back of their closet. I have asked former church members if they had any of my sermon tapes. If so, I would love to have them so I can put them online. Sadly, the tapes have either been discarded or recorded over with Highway to Hell by AC/DC. 🙂 Thus, I am somewhat safe from accountability for things I said in the past. All readers know about my sermons is what I tell them. They must rely on me to be truthful about the content of my sermons. That's not the case today. Every word many Evangelical preachers say is readily available to anyone with an Internet connection.
Rarely does a week go by without conflict or outrage over something an Evangelical preacher has said in his sermon. Preachers can and do say awful things in their sermons. Evangelical preachers are known for attacks on the "world" and other Christians who disagree with them. The culture wars are verbalized Sunday after Sunday in Evangelical pulpits. Attacks on LGBTQ people, science, atheists, Muslims, liberals, progressives, and mainline Christians are common. Preachers frequently serve up advice in their sermons about marriage, sex, raising children, mental health, clothing, and all sorts of issues. In many churches, pastors are viewed as know-it-alls, God-called, Holy Spirit-filled dispensers of knowledge, wisdom, and truth. The opportunities to say something stupid, ignorant, or hateful are legion. The question, then, is whether these preachers MEANT to say what they did.
Generally, people say what they mean the first time they say it. When preachers say outlandish things in their sermons, they mean to say them. When criticism comes their way, preachers tend to either double down, explain that they were misunderstood, or on rare occasions say they were wrong. Evangelical preachers aren't very good at admitting wrong. Typically, it's hearers who are blamed for "misunderstanding" them. I choose to accept what they say at face value. When Evangelical preachers show themselves to be bigots, racists, misogynists, or homophobes, I believe them. They said what they meant to say regardless of how much pushback they received after fact.
These so-called men of God spend hours every week crafting their sermons. Most pastors don't speak extemporaneously. They know beforehand what they intend to say. I was an Evangelical pastor for twenty-five years. All told, I preached 4,000 sermons. That's roughly 15 million words. (Since 2014, I have written 5,044,326 words for this site.) Outside of innocent mistakes, every word of my sermons I meant to say. I can only remember two times when I stood before the church and said I made a mistake in one of my sermons. I meant everything I said, even if my words offended or irritated people. The same goes for my writing on this site. I carefully think about everything write. When I hit publish, I am confident that wrote exactly what I wanted to say. That doesn't mean that I don't make mistakes or have instances where I could have used different words. That happens, but not often. Having an editor helps me avoid bad word choices. Carolyn, when warranted, will say to me, "are you sure you want to say this?" or "are you sure you want to use this word?" Thus, when I say "Evangelicals are an existential threat to the United States," I mean every word. Let the Evangelicals rage! 🙂
I have done a number of live media interviews over the past two years. I always try to speak thoughtfully and carefully. Sometimes, when I listen to the interviews, I find myself saying "I should have said this" or "I wish I hadn't said that. People will misunderstand." That's the nature of live programming. I try my best to be honest and factual. I do, on rare occasions, make innocent mistakes. The offending preachers we are talking about in this post aren't making "innocent" mistakes. They have every intention of being provocative, controversial, and inflammatory. That's why they must be held accountable for what they say. And when they try to say that they were "misunderstood," don't believe them. When these preachers stand before their congregations and repudiate their words and admit that they were hateful, bigoted, racist, misogynistic, or homophobic and post their admissions to the Internet, then and only then will I believe and accept their mea culpas.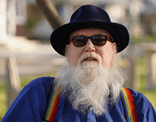 Bruce Gerencser, 65, lives in rural Northwest Ohio with his wife of 44 years. He and his wife have six grown children and thirteen grandchildren. Bruce pastored Evangelical churches for twenty-five years in Ohio, Texas, and Michigan. Bruce left the ministry in 2005, and in 2008 he left Christianity. Bruce is now a humanist and an atheist.
Connect with me on social media:
You can email Bruce via the Contact Form.
Your comments are welcome and appreciated. All first-time comments are moderated. Please read the commenting rules before commenting.