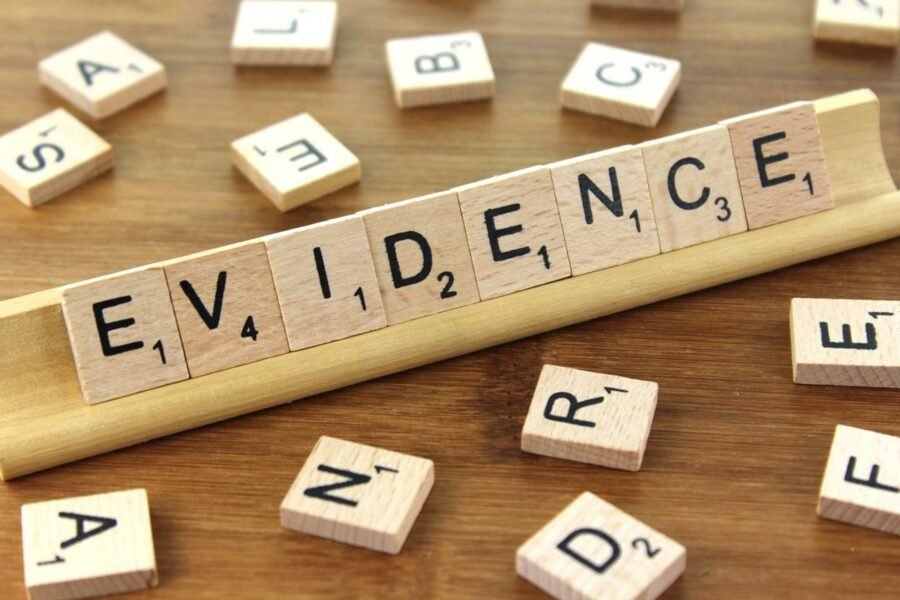 Dr. David Tee, whose real name is Derrick Thomas Thiessen, continues to misuse and misattribute my content, writing several posts about me virtually every week, saying he is just using my copyrighted material to teach believers — all ten of them who read his blog, anyway. I have largely ignored Thiessen's posts, but a recent one titled Do They [Unbelievers] Really Want a Discussion? deserves a response.
Thiessen wrote:
Over the years we have had discussions with a variety of unbelievers and people who claim to be Christian. They have not always gone well. We are not trying to evangelize these people but work hard to plant and water seeds in them.

….

They usually do not want an open-minded discussion. Their minds remain closed and they only want the believer to be open-minded to their views and points. if they want to have an open honest discussion, then the unbeliever cannot simply dismiss the points made by the believer.

….

That specific unbeliever [Bruce Gerencser] already knows that science, archaeology, and other secular topics do not cover, fully support, or provide the information he is willing to listen to. That means he only hears what he wants to hear and can freely remain in his unbelief without guilt.

….

This is why we have stopped talking to many unbelievers. They just do not want to hear the truth and they want to shield themselves from what God has to say. A believer is not allowed to have an open and honest discussion because they are already forbidden to include what their belief is and where they came to that belief.

To be truly objective, the unbeliever has to be open to everything involved in the discussion and that includes quotes from the Bible. One cannot prove the Bible true without using bible verses as part of their examples and points.

….

Those Bible verses needed to present one's point of view are backed up by both science and archaeology. Without that reference point, it is impossible to refute the arguments made by the unbeliever. One cannot appeal to both science and archaeology to prove a point if one cannot bring pertinent bible verses into the discussion.

….

BG [Bruce Gerencser] has our email address and if he has a list of questions he wants answered, then we would be happy to answer them for him. But we will not get involved in a discussion. He won't like the answers but the truth is the truth and he does not have it anymore.
Thiessen wrongly thinks that I have doubts about the existence of God, Jesus, and Christianity. I don't. I am fully persuaded that the Christian God is a myth, Jesus is a man who lived and died, and the central claims of Christianity are false. I have weighed these things in the balance and found them wanting. I don't have questions that need answering, and even if I did, I would never, never go to a disgraced preacher who lacks understanding of basic Christianity — especially soteriology — for answers. If I want answers to religious questions, I seek out experts, not hateful, mean-spirited, argumentative Evangelical preachers.
Now to the focus of this post. Evangelicals, including Thiessen, think if they quote a Bible verse, they have provided evidence for their claim. This is not true. Bible verses are claims, not evidence. Evangelicals claim Jesus was born of a virgin, and give several Bible verses (which they grossly misinterpret) to justify their claim. However, these verses are not evidence of the virgin birth. They are claims, and if Evangelicals want me to believe that a teen girl named Mary was impregnated by God (the Holy Ghost) without consent and gave birth to a God-man named Jesus, they must provide more evidence than "the Bible says." Of course, there is no evidence for the virgin birth apart from the Bible. The same can be said for many Evangelical beliefs.
When I ask for "evidence," I am asking for more than proof texts. I am more than happy to talk about the Bible, but when Evangelicals appeal to the Bible as the sole source of evidence for their claims, I am going to call foul. First, there is no evidence that the Bible is anything other than a fallible, errant, contradictory ancient compilation of religious writings. Believing the Bible is God's inerrant, infallible words is a faith claim, one for which Evangelicals can provide no evidence apart from saying "I believe it to be true." Second, the central claims of Christianity rest on a foundation of faith — a faith I do not have. I refuse to ignore evidence and facts and just faith-it.
Ninety-nine percent of the emails and messages I receive from Evangelical preachers and apologists are filled with Bible verses and regurgitated arguments and claims. No new arguments, no new claims, just the same old shit, new day. I would love to hear a new argument, but none have been forthcoming for sixteen years. I am open to new evidence for the claims of Christianity, but I highly doubt any is coming. I spent 20,000 hours reading and studying the Bible. I preached over 4,000 sermons. I have read countless theological tomes. I am confident that I have a comprehensive understanding of Christianity. If the Thiessens of the Evangelical world have new evidence for their claims, I am more than willing to hear them out. However, regurgitating the same things over and over again is not helpful nor persuasive, and I wish the Evangelicals who contact me would realize this. Alas, they don't, so I must endure email after email of quoted — often misused — Bible verses, appeals to Pascal's Wager, heretical theological beliefs, threats of judgment and Hell, and questions asking me if I have ever read this or that book.
Do better, Evangelicals, do better.
Bruce Gerencser, 66, lives in rural Northwest Ohio with his wife of 45 years. He and his wife have six grown children and thirteen grandchildren. Bruce pastored Evangelical churches for twenty-five years in Ohio, Texas, and Michigan. Bruce left the ministry in 2005, and in 2008 he left Christianity. Bruce is now a humanist and an atheist.
Connect with me on social media:
Your comments are welcome and appreciated. All first-time comments are moderated. Please read the commenting rules before commenting.
You can email Bruce via the Contact Form.