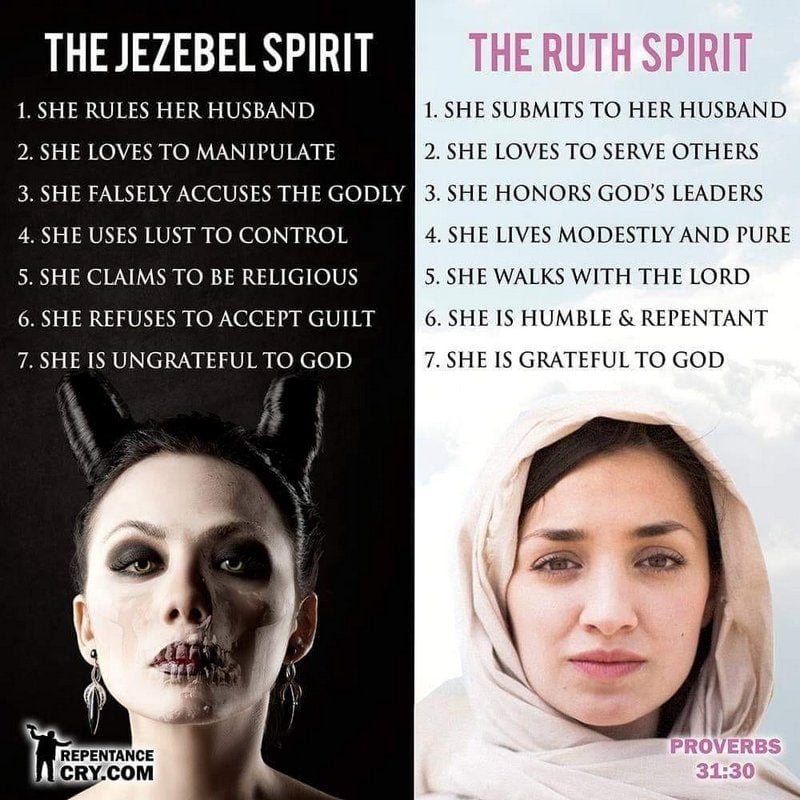 There's a young women from Philia Ministries who shared her testimony on YouTube a few months ago. She lived a godless life before coming to the Lord. She was a model and was living high according to the world's standards. She was a Jezebel with a feminist spirit as many women are these days. They are seeking their own pleasures regardless of the cost to others. One phrase she said stood out to me. She admitted how easy it was to manipulate men sexually and she grieved deeply over this past sin and the men she hurt in the process. She told how she would get high off of manipulating them to want and need her. She was addicted to the attention.
….
Women, men are easy to manipulate because of our sexual natures. They have ten times the testosterone flowing through their bodies than us. They are highly visual and attracted to the female body. Most of you know this. You know how easy it is to manipulate men in the area of sex and may use it for your own selfish interests. Why do women wear thongs to the beaches and immodest clothing? They know it gains attention from the males around them.
Wives manipulate their husbands in the area of sex. If they're unhappy with their husbands, they won't give sex. They'll use it to get what they want. This is sinful, women! We should never use anything manipulative to get what we want. This is not from the Lord and it reaps ugly fruit. It doesn't build up a marriage but tears it down instead.
….
Are you a Jezebel [feminist] or a Ruth [femininity]? Do you try to control your husband as is the inclination for most of us since we want our way or do you willingly and cheerfully submit to his leadership? Instead of trying to manipulate your husband to get your own way, do you serve him and do what you can to make his life better? Do you love the Lord and His ways or are you more attracted to the world and its ways? Do you live a modest and quiet life in full assurance that the Lord is in control and His ways are best or do you fight for your own way and will?
Do you walk the talk or are you a hypocrite, claiming to be a "Christian" but failing to obey what God commands? Do you study His Word to know how to live or are you more involved in the Hollywood gossip and soap operas? What do you dwell upon? Do you understand that you are NOTHING without Christ and it's only because of Him that you are who you are, or do you take pride in what you've accomplished without giving any glory to God? Are you thankful for the work that He has done in your life and give Him all the praise, or do you continue to walk on the broad path that leads to destruction?
— Lori Alexander, The Transformed Wife, Women Easily Manipulating Men, September 23, 2019